RBNZ Governor Adrian Orr surprised no one with his decision to keep the OCR at 1.75%, but is again leaving the door open for a cut, as well as a hike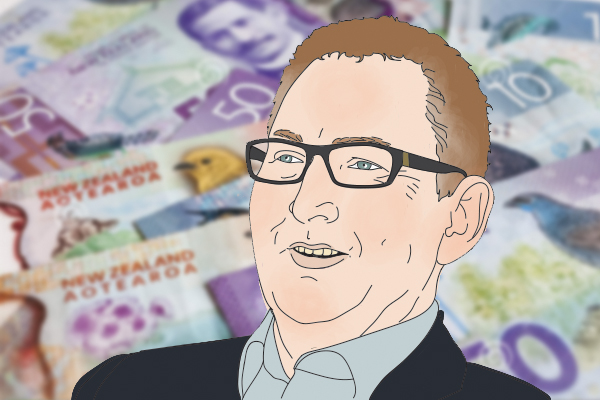 The Official Cash Rate (OCR) will remain on hold at 1.75%, as expected, but Reserve Bank Governor Adrian Orr says the Bank is "well positioned to manage change in either direction – up or down – as necessary."
This is a similar sentiment to when the OCR was left on hold in May, when Orr said: "the direction of our next move is equally balanced, up or down. Only time and events will tell."
The statement, which saw the kiwi dollar rise slightly against the greenback and the Aussie dollar, was more dovish than the market was expecting, says Westpac Head of Strategy Imre Speizer.
In response to the OCR statement, as well as Wednesday's weak business confidence figures, ASB has pushed back its OCR hike expectations from August, to November next year.
Earlier this week, ANZ push its forecast out to November as well.
Kiwibank and BNZ have not changed their OCR hike forecasts; both expecting a rise mid-next year.
In Thursday's OCR statement, Orr put emphasis on achieving the Reserve Bank's policy targets agreement with the Finance Minister.
"The best contribution the Bank can make to maximising sustainable employment, and maintaining low and stable inflation, is to ensure the OCR is at an expansionary level for a considerable period."
Orr says the recent weaker economic growth figures imply there is "marginally" more spare capacity in the economy than had previously been anticipated.
Last week, GDP figures showed growth of 0.5% in the first quarter – down 0.1% on the quarter prior.
This was under the Reserve Bank's 0.7% forecast.
But Orr says domestically, ongoing spending and investment by both households and government is expected to support future growth.
"The Government's projected spending impulse is also slightly lower and later than anticipated."
The Reserve Bank has not changed its future economic forecasts from May's Monetary Policy Statement.
Looking overseas, Orr says global economic growth is expected to support demand for New Zealand's goods and services.
But this outlook has been tempered slightly by trade tensions in some major economies, while ongoing volatility in some emerging market economies continues.
"Global inflationary pressure is also expected to be higher but remain modest."
On inflation, Orr says the Consumer Price Index is likely to head up in the near term because of higher fuel prices.
"Beyond that, inflation is expected to gradually rise to our 2% annual target, resulting from capacity pressures."