We need a new business journalist skilled at explaining the drivers of the economy and its key sectors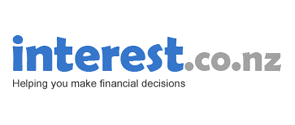 We are hiring.
We are looking for a journalist with some experience to work from our offices in Herne Bay, Auckland.
Interested in, or concerned about, NZ investors' obsession with property? Or how and why the NZ banking and insurance sectors are dominated by a handful of highly profitable Australian owned entities? And what about those interest rates? Or the dairy boom and its impact on the environment?
These are key issues we grapple with on a daily basis at interest.co.nz and we're looking for a journalist to join our team. Ideally you'll have some experience. You'll be working online, and will have to be flexible, and prepared to front up in front of a camera and engage via social media. 
Having an opinion and being able to articulate it would also help.
A successful applicant will preferably have experience in business journalism, and be interested in issues relating to the New Zealand economy and the insurance, banking and property sectors in particular.
You will work across text (online), video and social media, with our team producing independent, trusted and original work.
Enthusiasm, flexibility and openness to new technologies and ways of gathering and reporting news and opinion are crucial.
Applications will be treated in the strictest confidence.
If you think you have the skills and experience, please email me at:
david (dot) chaston @ interest . co . nz
David Chaston
Publisher
JDJL Limited
PO Box 47-756, Ponsonby
Auckland