Jami-Lee Ross to remain in Parliament as an independent MP for Botany; Vows to keep dishing out dirt on National but fails in radio interview to make any real blows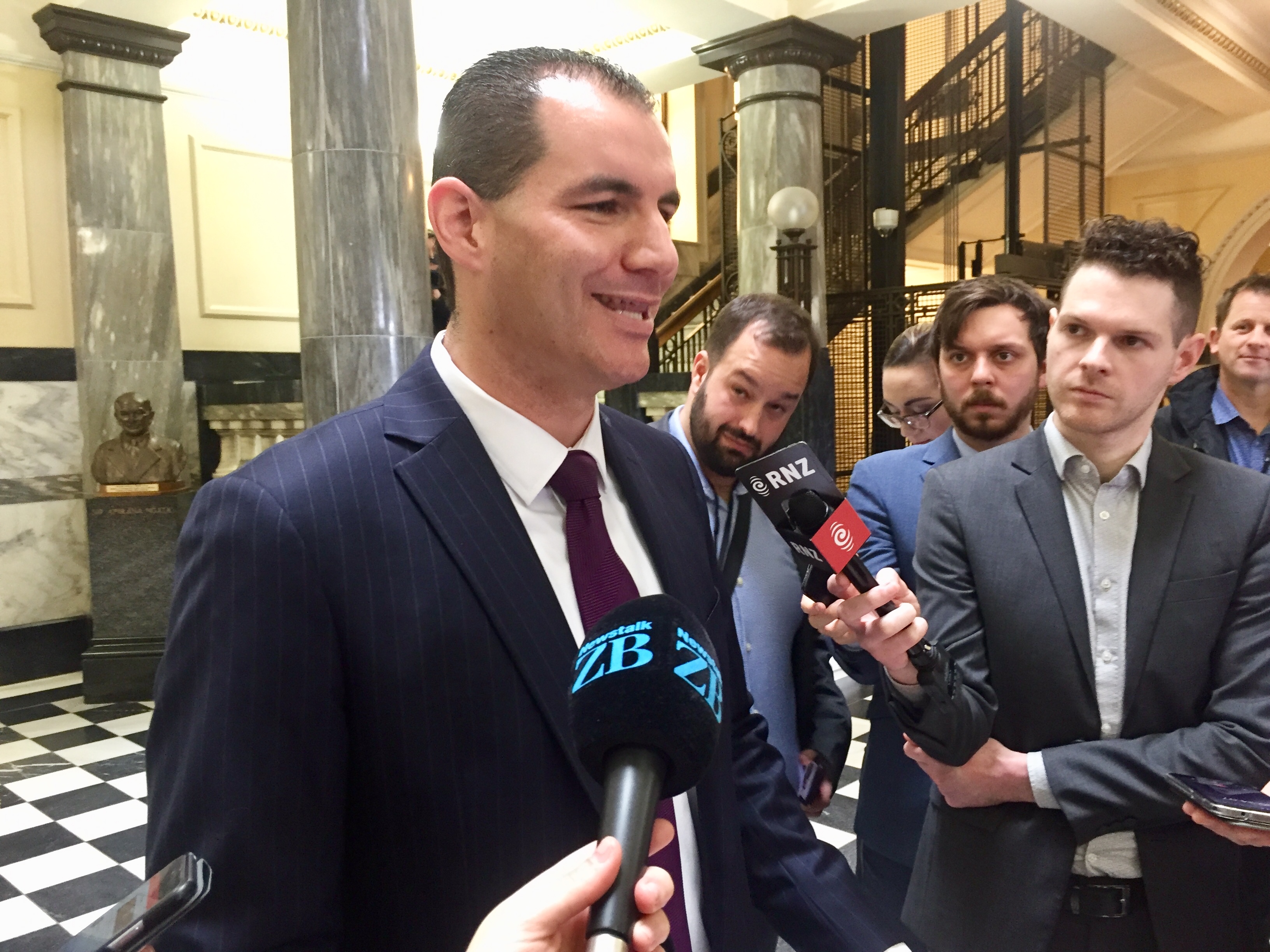 Jami-Lee Ross is no longer resigning from Parliament, saying he wants to stick around to keep dishing out dirt on the National Party. 
Ross on Tuesday announced he was going to resign from Parliament before Leader Simon Bridges said the caucus had decided to expel him.
Ross was expected to hand in his resignation on Friday, but told Newstalk ZB he'd changed his mind.
This means he'll remain in Parliament as an independent MP for Botany, so there won't be a by-election. 
It also means he'll be protected by parliamentary privilege, so can't be done for defamation for whatever he says in the House or a committee. 
A National spokesperson late on Friday responded to the development saying: "The National Party is considering all of its options.  
"What Jami-Lee has done and continues to do is unacceptable and the more that comes to light the more we know we made the right decision to expel him from the Caucus.
"We are supporting those women who came to us as a result of Jami-Lee's behaviour."
Ross earlier told ZB: "The National Party's now decided to smear my reputation as much as possible and I simply can't run in a by-election on that basis.
"I've decided that it's more important to continue talking about the National Party. I've decided it's more important to continue to expose what I believe are serious flaws in the National Party."
Ross said there is a "rot" in the Party, as "people on behalf of the leadership get asked to do things so the leader is kept clean".
"I was asked to help exit Todd Barclay because he was becoming difficult for Bill English. Bill English was kept clean. Paula Bennett was pulling the puppet strings.
"I was asked to do things by John Key. I recall when there was difficulty around donations for the National Party. I was asked by John Key to go in and talk to the donor and see if there was something about the Labour Party that we could find out. John Key and I ended up discussing that later on in text messages."
Ross admitted to having a long-term affair with a National MP and a brief relationship with a former employee. 
"A scab has been picked on the parliamentary personal issues. It has long been a case where personal matters are kept private, but the rules of the game have changed," he said.
"There's a lot of bed-hopping that goes on down in that Parliament. There's a lot of behaviour that a lot of people would want kept secret and has been kept secret until now. But the way in which we now play politics is that we lift the bed-sheets."
Ross also revealed another non-incriminating recording of a conversation he had with Bridges.