Boosted by strong demand for rental cars and the tourism market, new vehicle sales leap to a new record high in October, with sales of electric vehicles nowhere in sight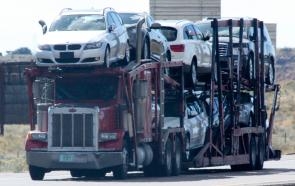 There are records all round for new vehicle sale in October.
Firstly there were 11,767 new cars sold, the most of any month in any year on record. And that is +6% higher than October 2017 which was the previous record.
Sixty percent of these were SUVs. This is the first month more than 7,000 SUVs have been sold in a month, with a record 2,221 compact SUVs sold, 3,004 medium SUVs were also sold and that was also a record for that category.
Small and medium sized car sales did particularly well with almost half of all vehicle sales in these smaller sizes
The 4,903 commercial vehicles sold was not a record, but it is the best for any October and +11% higher than the same month a year ago. Strong demand by tradies for pickups continues and diesels are their favourite.
Sales on new electric cars aren't registering and are below 'rounding error' levels.
The October result has been boosted by rental car company purchases, underlying the strength and prospects for the tourism market
Toyota retained the market lead for passenger and SUV registrations with a huge 33% share of the October passenger and SUV market (3,875 units), followed by Mazda with 9% (1,078 units) and Holden also with 9% market share (1,024 units).
In the commercial sector, Toyota retained the market lead with 23% market share (1,123 units) followed by Ford with 20% (978 units) and Holden third with 8% market share (411 units).
Data for used imports will be released in a day or two. Recently, this category has been declining.
There are now more than 4.2 mln licensed vehicles on New Zealand roads and that is growing at about +3% per year.