The myth is that households are getting less and less of the national income. They are not. It is stable at a good level, as is the updated measure of inequality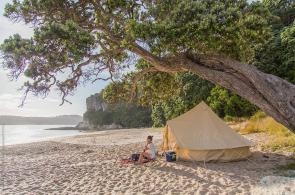 We are near wrapping up another year - and for most of us it has been a good one - so now is the time to assess whether we are better off than at the start of 2018.
That is a big assessment, and everyone will have an individual take on it.
It also includes many non-economic aspects, some arguably more important than the economic ones.
But this review is focusing only on the economic dimension, and only on a broad, national overview.
Fortunately there has been some recent data updated to September that can start the discussion. Although it is not due until next week, the Q3 2018 GDP will add to three quarters of data already known, and estimates will vary only in a minor way when the final Q3 data is released. With this data and the recently released C21 household income data, we can update the relationship between the two.
Essentially, this tests how much of the country's overall national income is earned by its households.
And the share is a stable 60%, a level we have averaged since 2014.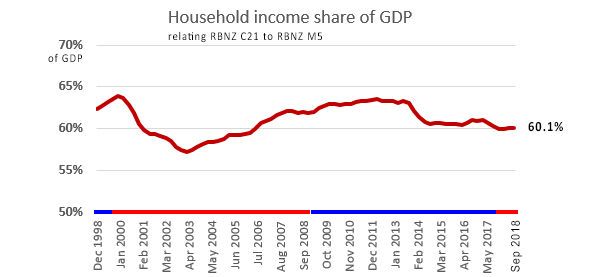 From 2008 to 2013 it averaged 63% and then fell back after an unusually strong export-boosted economic growth spurt.
In the period 2000 to 2003 it was household incomes that grew very weakly and did so at a time nominal GDP growth was strong. This was not a period when CPI inflation was unusual, although income tax rates were high suppressing overall incomes. This is the period when New Zealand households discovered the magic of capital gains that could be accessed by 'investing' in residential rentals to weigh against the high income tax rates.
Then the question arises, is this income being captured in an unequal way? The latest MSD analysis suggests not.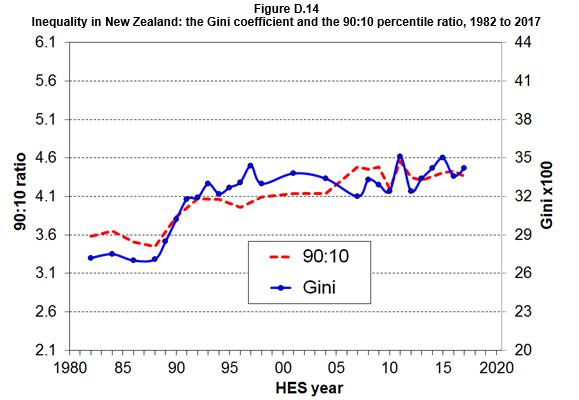 Essentially, New Zealand's Gini index of inequality has remained lower than most other OECD countries and scored in the low 0.30 - 0.35 range for about 25+ years. It isn't worsening.
Therefore, the proposition is that most household's are accessing a fair share of the national income, and that inequality isn't worsening from a level that is good by OECD standards.
Yes, it has been another good year, one worth celebrating. WDKHLWA