The local body election cycle has rolled around again with elections due later this year. So what's happening with the push to increase voter turnout by enabling online voting?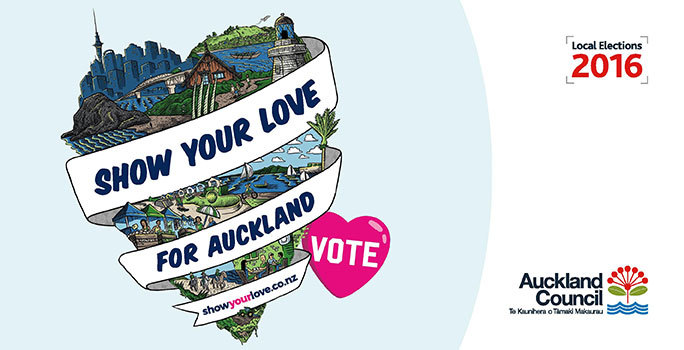 By Stephen Forbes
With local body elections due in October, is anything being done to improve voter participation?
With rumours running hot about who's going to stand in Auckland against Mayor Phil Goff, and despite the significant sums spent by some of the candidates in 2016 and the widespread media coverage, only 38.5% of eligible voters bothered to cast a vote.
Goff announced last May that Auckland Council would trial online voting in the 2019 local body elections. The Auckland Council stated its support for amendments to the Local Electoral Act 2001 to increase participation and enable the trial of alternative voting methods such as online voting.
But its support was conditional on the government passing the legislation in time to allow an online voting system to be trialled at this year's elections. The council also called for the management of the online security risks, confirmation of related costs and final Auckland Council Governing Body approval before the trial could go ahead.
'A 21st century way of voting'
Goff said that online voting was the future and if the Auckland Council continued to rely solely on postal voting it risked losing a whole generation of voters.
"We need to adapt to changing circumstances with how people participate in democracy, access information and communicate. There is strong support for online voting with 74% of Aucklanders telling us after the 2016 election that they would prefer to vote online. 
"It won't solve all of the problems of low voter turnout at local elections but we should be looking to facilitate a 21st century way of voting that is more accessible for our growing and diverse communities."
But when the council considered the feasibility of the proposed online voting trial in its last meeting of 2018, it scuttled the proposal on the grounds it would cost too much and the government wouldn't have passed the legislation needed to proceed with it in time.
Auckland Council's General Manager of Democracy Services Marguerite Delbet says while the voter turnout in the 2016 election was just 38.5%, it was an increase of 3.5% on 2013 and it is committed to building on that this year.
"Auckland Council has a dedicated election team and work on this year's election started back in 2016.  We have spent time talking to non-voters to understand the barriers that exist to participation and are using those findings to help inform our approach to the election this year." 
 Delbet says it is working with a number of community groups and the Electoral Commission to make it easier for people to register and to vote.  
And while the proposed 2019 online voting trial came to a grinding halt a working party - comprised of nine councils - will continue to work collaboratively with central government and the wider local government sector to deliver online voting in 2022.
Delbet says the estimated cost of the trial was approximately $4.23 million and the costs would have been shared amongst the councils on a per voter basis.  
'A set-back for increasing the youth vote'
Generation Zero is a volunteer based organisation seeking to increase youth participation in the electoral process. During 2016 the organisation ran a campaign providing information on candidates and ranked their policy platforms.
Auckland based spokesman Leroy Beckett says he can understand the council's concerns with online security, but he says the decision to not proceed with the trial is a set-back for increasing the youth vote.
"Mail-out voting is an antiquated process that discourages young people from voting and I think online voting would make it much easier for people to take part."
He says more publicly available information on the candidates is also needed and Generation Zero is planning to run the same candidate grading system it did in 2016.
"We grade candidates so our audience knows where they stand on policy issues," he says. "And we're also going to do a much bigger drive to register voters this time."
Beckett says the campaign will run from when the ballots are posted out in late September until voting closes at 12pm on October 12.
In 2016 Local Government New Zealand ran its Vote2016 campaign to encourage more people to take part in the country's local body elections. This was due to the fact voter turnout had been declining in many areas around the country since the 1980s.
The 10-month campaign ran until the final polling day in October and had the lofty goal of raising turnout to over 50% for the first time since 1989.
But when the final results were counted the increase in voter turnout was just 0.7% from 2013, with just 42% of eligible voters casting a vote in 2016.
| | | | | |
| --- | --- | --- | --- | --- |
|   | 2010 | 2013 | 2016 | % Change |
| National voter turnout percentage | 49.0 | 41.3 | 42.0 | +0.7 |
"The largest group that doesn't vote is younger voters and online voting was seen as a way to enable them to vote," Local Government New Zealand president and Mayor of Dunedin Dave Cull says. "They are the digital generation and a number of them never posted a letter let alone voted."
Cull says the fact the online voting trial isn't going ahead is a concern.
But he says despite the set-back Local Government New Zealand has its work cut out trying to turn things around in 2019.
New initiatives planned
Cull admits that the Local Government New Zealand Vote2016 campaign failed to address the declining voter turnout in local body elections around the country.
"It's very hard to work out what didn't work," Cull says.
But he says the organisation has a number of new initiatives it plans to roll out for this year's local body elections.
"We're setting up a micro-site with information for candidates, voters and the media and we'll also have a social media campaign highlighting the issues and the candidates."
Cull says Local Government will also set up a tool kit for individual councils to use. He says Local Government New Zealand will also be promoting its CouncilMARKS programme that allows people to look at the performance of their council.
Whether the public campaigns of Generation Zero and Local Government New Zealand have any impact on voter turnout in 2019 won't be known until the votes are counted on October 12.
But one thing's for sure, the battle for control of the country's councils will generate plenty of headlines.