Fixing Northland's rail network to relocate the Ports of Auckland will come with a hefty price tag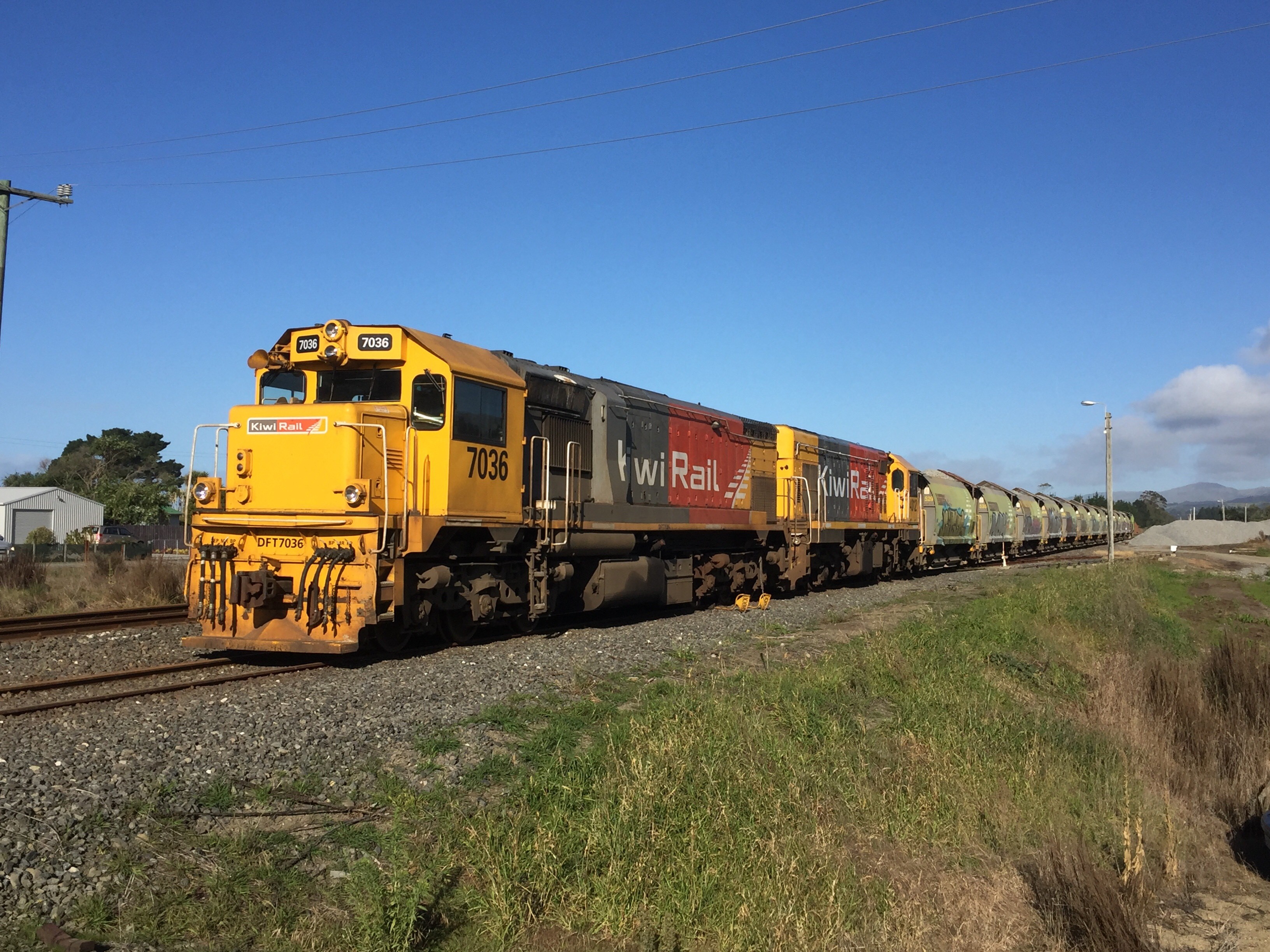 Upgrading the Northland rail network and installing a link to Whangarei's Northport could cost up to $500 million, according to Infrastructure Minister Shane Jones.
He made the comments after questions about the Upper North Island Supply Chain Strategy working group which the government established last year to look at the development and delivery of a freight and logistics in the country's Upper North Island. It has also been tasked with investigating the feasibility of relocating the Ports of Auckland to Northport in Whangarei.
The group is being chaired by former Far North Mayor Wayne Brown and includes KiwiRail chairman Greg Miller, who Jones describes as an international expert in logistics, as well as Susan Krumdieck, Shane Vuletich, Sarah Sinclair and Noel Coom.
The New Zealand First MP has previously stated his commitment to seeing the Ports of Auckland's operation shifted to Whangarei's Northport. But before that can happen the rail network north of Auckland would need to be upgraded to handle the massive amounts of freight that would be involved.   
Jones says he's waiting for a report by consultants Deloitte and Aecom looking at future rail options in the region.
"I'm expecting that report in the next month," Jones says.
He says the study will tie in with the Upper North Island Supply Chain Strategy working group's final report which he hopes to present to cabinet soon.
But the proposed works won't be cheap.
"There wouldn't be any change out of $500 million to put in the spur and upgrade the northern rail line. And the task of rehabilitating the country's rail network to the point of making it a real alternative to road based freight will take more than one budget," Jones says.
"However, with the Provincial Growth Fund (PGF) we've always planned to use a big chunk of that for the rail network."
Jones says while the government has earmarked $3.5 billion in the 2019 budget policy statement for capital projects, including rail, its goal of reducing net Crown debt to less than 20% of GDP in the next five years will also have an impact on spending options.
In January KiwiRail Acting Chief Executive Todd Moyle announced it had completed the first stage of an investigation into installing a 20km spur, or secondary line to Northport at Marsden Point.
"Our teams have spent the past three months drilling into hills, land and coastal areas to gain a full picture of the challenges of building what would be rail's first new significant branch line in more than 50 years," Moyle says. "This is not an easy job but it is a real signal of the Government's commitment to boosting regional economies through rail."
He said KiwiRail's work had focused on the areas where the most engineering work would be needed.
"Concurrently we are looking at how we can upgrade the North Auckland Line between Auckland and Oakleigh. The tunnels on that line are old, low and narrow. We have had two significant derailments on the line in recent months due to a lack of funding for maintenance. It has been unable to carry passengers for the past year and freight options are restricted."
But any talk of upgrading Northland's rail network so the Ports of Auckland could be shifted to Whangarei won't sit well with Auckland Mayor Phil Goff who last month stated his opposition to such proposals. 
He says the Ports of Auckland are an important asset for the council and the people of Auckland and any decision to move it or its operations shouldn't be taken lightly. The council has invested hundreds of millions of dollars in it over the years and it returns a healthy annual dividend of $51.1 million to the Auckland Council as its owner.
Goff says before the Ports of Auckland, or any of its operations are moved, it's important that there's a strong business case supporting it.
And he says before any agreement is reached it's important that the Auckland Council, on behalf of the city, has its say.