Waitemata Harbour tunnel to tackle Auckland's traffic congestion back on the agenda. But even if if gets the go ahead, work wouldn't start until the 2030s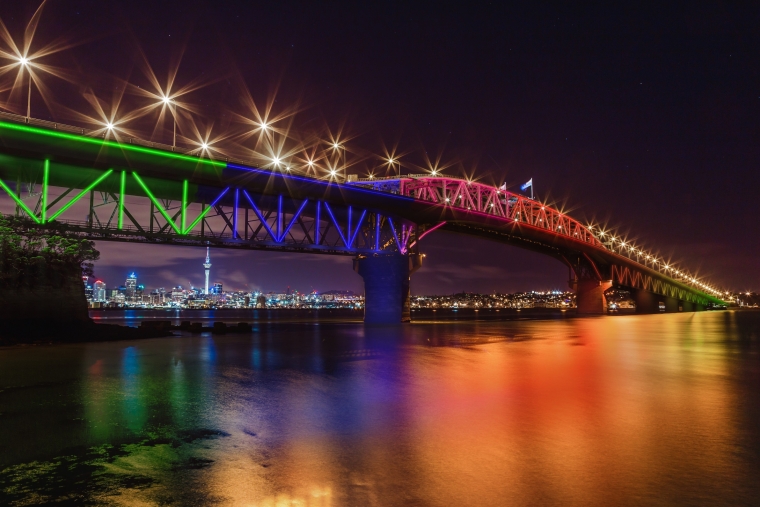 A tunnel under Auckland's Waitemata Harbour is once again being considered by the Government in a bid to battle the city's traffic gridlock.
But even if it is given the green light, work won't start on the proposal until the 2030s.
The proposal is outlined in an NZ Transport Agency briefing paper from September last year to Transport Minister Phil Twyford and Associate Transport Minister Julie Anne Genter.
The report outlines three main options, do nothing, build a new harbour crossing with light rail and road access, or build a harbour crossing for light rail only.
It says the Auckland Harbour Bridge has reached its capacity and with the projected traffic growth future heavy vehicle restrictions will be required.
"While public transport use is showing strong and sustained growth, the approaches to the Auckland Harbour Bridge are at capacity for vehicles in the morning (AM) and afternoon (PM) peak periods and heavy vehicle use is increasing."
"Further development of this project should ultimately enable delivery of a multi-modal corridor across the harbour, with flexibility for rapid transit and road to potentially be delivered in separate tunnels at separate times." 
And according to the briefing paper doing nothing doesn't appear to be an option, with harbour bridge traffic flows forecast to increase by 17% by 2046. The NZTA report says using the crossing for light rail only, while using road pricing for cars using the Auckland Harbour Bridge would result in the best outcomes for the city centre.
While the other option of a joint light rail and road tunnel would still create congestion for southbound traffic and severe congestion north of the bridge which would require further motorway widening. Morning peaks hour travel would still be congested with both options, even with the use of road pricing.
The Auckland Transport (AT) North Shore Rapid Transit Study report from 2017 said the Northern Busway would reach its capacity in 2030s and put pressure on the Harbour Bridge and city centre public transport infrastructure. It concluded that a higher capacity public transport system would be required in the next 25 years.
AT's North Shore Rapid Transit Study was undertaken in 2016 and was designed as a pre-scoping study to investigate public transport options for Auckland's North Shore and to aid the NZ Transport Agency's Additional Waitematā Harbour Crossing (AWHC) route-protection planning.
It found the Northern Busway was forecast to reach operational capacity sometime during the 2030s. It also said bus-only public transport was unlikely to be the sole long-term solution for the growing demand for cross-harbour public transport. The report identified light rail as the "most flexible and stage-able transport mode. It is a proven technology and could be integrated into a wider network (such as the airport link)". It says light rail could operate almost entirely within the existing Northern Busway corridor.
While heavy rail would cost more:
"However, it has potential for high capacity and allows for wider long-term connectivity with the regional rail network."
But the latest version of the harbour crossing isn't new. In 2016 the idea to build a $4 billion tunnel under the harbour came to light in a 2010 report from NZTA which said it could be built sometime between 2030 and 2050.
The Transport Minister at the time, Simon Bridges, said the Government hadn't made a decision on the project. But like all good Auckland public projects they do take time. In fact talk of another harbour crossing has been around for decades.
NZTA spokesman Darryl Walker says a business case for the Additional Waitemata Harbour Crossing (AWHC) proposal is expected in mid-2019.