With an expat community of over one million New Zealanders living abroad, what are we doing to make use of these people and their skills?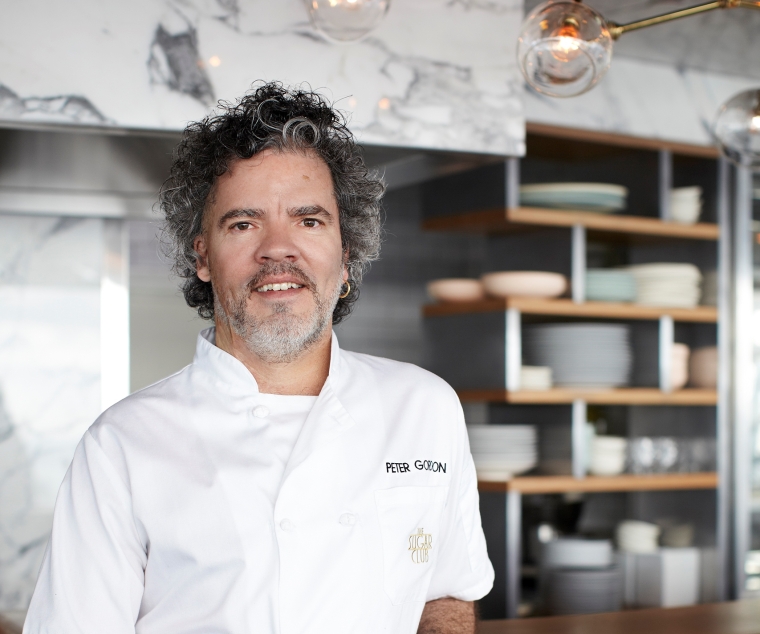 The number of expat Kiwis scattered around the globe is massive, with some estimates now suggesting there are more than one million New Zealanders living overseas.
And they are working in a wide range of different positions and industries. From award winning dance sensation Paris Goebbels and chef Peter Gordon to actor Cliff Curtis and the thousands of young Kiwis on their OEs.
But Massey University sociologist Paul Spoonley says he doesn't think we're doing enough as a country to take advantage of this global expat community.
"We've got the second highest diaspora in the OECD [as a percentage of our population], we're second only to Ireland. And when you look at their skills you realise a lot of our most skilled people are overseas," he says.
"We don't necessarily want them back. But we want to use their skills and networks. What can we do to engage with them where they are? In a global world you've got to have global policies and given the size of our diaspora I think it's a missed opportunity."
In 2016 international data company Statista released figures showing the percentage each OECD country has of its native-born population living abroad. Based on 2014 data Ireland had 17.5% of its population living overseas, while New Zealand came in a close second with 14.1%.
While there are many different definitions, according to the Oxford Dictionaries diaspora can be defined as the dispersion or spread of any people from their original homeland.
In their 2016 book Going Places: Migration, Economics and the Future of New Zealand, Julie Fry and Hayden Glass say putting an exact number on how many New Zealanders are living overseas isn't easy. You need the census data from other countries to see how many people report being New Zealand citizens.
But irrespective of the statistical permutations, there seems to be universal agreement that there are a lot of expats living abroad.
According to Australia's 2016 Census, there are 518,466 New Zealanders living in Australia. While estimates from the UK's Office for National Statistics puts the number of Kiwis living in Great Britain at 59,000.
In 2013 Kathleen Newland and Sonia Plaza wrote a paper for the Migration Policy Institute titled: What We Know About Diasporas and Economic Development. In it they outline the potential benefits that can flow from harnessing expat communities.
"Diasporas can and, in many cases, do play an important role in the economic development of their countries of origin or ancestry. Beyond sending remittances, they can also promote trade and foreign direct investment (FDI), create businesses and spur entrepreneurship, and transfer new knowledge and skills.
"While some policymakers continue to see their nationals abroad as a loss, more and more are recognizing that an engaged diaspora can be an asset - or even a counterweight to the emigration of skilled and talented migrants. Yet while some governments have worked with diaspora members on discrete projects, relatively few governments have succeeded in proactively engaging their diasporas to find areas of mutual interest for practical collaboration."
Newland and Plaza state that countries that engage with their expat communities can harness new opportunities in trade. This is because such people can create connections between producers and consumers in both their countries of origin and their destination. Diaspora populations also buy products from their home countries and also introduce them to the nations they have settled in.
Such engagement also opens up more opportunities for investment. Diaspora members will often invest in their home country and encourage other non-expats to do the same, which provides information and knowledge of, and increases investor confidence in, emerging and new markets. 
And such expats can also serve to transfer knowledge and skills back to their countries of origin.
"Diasporas often gain valuable skills, experiences, and contacts abroad that they can "transfer" back to their country of origin by seeding businesses and entrepreneurship, training and mentoring native workers, and boosting emerging industries."
Other countries have taken the bull by the horns and decided to harness the opportunities it presents. Some countries have even gone as far as setting up high-level government bodies, or ministries, to interact with their expat populations.
In 2012 the African Union organized the first African Global Diaspora Summit and along with governments from the Caribbean, South and Latin America, they signed a formal declaration to collaborate politically, socially, and economically. While in 2013, the International Organization for Migration (IOM) held the first global conference of diaspora ministers, recognizing the importance of a policy arena that is still new to many governments.
"Over 500 delegates attended the conference, with more than 30 governments represented at the ministerial level. Diaspora contributions to development have also been on the agenda of the annual Global Forum on Migration and Development since 2007, and the UN General Assembly's High-Level Dialogues on Migration and Development in 2006 and 2013."
So what are we doing here in Godzone to foster these links with the Kiwi diaspora? The one million expats living around the globe, often with skills we could harness, contacts we could benefit from, and an inside knowledge of what makes the Land of the Long White Cloud tick.
Spoonley says we're not doing enough.
"There was a bit of enthusiasm from the Labour government in the 2000s, but it has never morphed into anything more substantial," Spoonley says. "There just seems to be a reluctance to have a comprehensive national policy."
But he says it can be done and refers to the Philippines as a good example. In 1980 the Filipino government established the Commission on Filipinos Overseas (CFO). A government agency responsible for promoting and upholding the interests of Filipino emigrants and permanent residents in other countries.
The New Zealand organisation Kea is one group that has made harnessing expats as its central mission. Under the heading Connecting Kiwis with Kiwis its website states:
"An estimated 1.5 million Kiwis live outside of New Zealand. Kea's mission is to enable our borderless nation to connect with one another and with home to find global opportunities. By connecting New Zealand to our global community of over 500,000 expats and friends of New Zealand, Kea creates high impact global connections for the benefit of New Zealand and our people, no matter where they are. Join us in our mission to make New Zealand the most connected nation in the world."
Spokesman Nick Mignacca says Kea was formed in 2002 by Stephen Tindall and David Teece and now has branches around the world in Silicon Valley, New York, Boston, Los Angeles, Amsterdam, London, Sydney, Shanghai, and Dubai. He says it receives half it's funding from the government and the rest from corporate sponsorship and private philanthropy.
Mignacca says Kea's original role was to just help Kiwis meet other Kiwis overseas, but he says its modus operandi has now grown to include more of a business focus.
"It began as a mission to contact the New Zealand diaspora. Since then we've evolved and a bigger part of our focus is now on Kiwi companies that want to go overseas," Mignacca says. "We don't find you customers or funders, but if you want to sit down and talk with another Kiwi in another country we might be able to set up that connection."
And he says there's more than enough New Zealanders around the world willing to help.
"All of the big Silicon Valley companies have got a Kiwi involved and even Walmart is run by a Kiwi now."
Walmart President and CEO Greg Foran is a born and bred New Zealander and started out stacking shelves at Woolworths. He's now the head of one of the world's biggest retail chains.
Mignacca says Kea puts out a monthly newsletter which is often one way it can put people in touch with other expats.
"We can say this is a company we're working with and can anybody help."
The Kea website has information on where you can see New Zealand performers in Australia, wine tasting events by Kiwi winemakers in the UK, to the latest information on the games in the upcoming Cricket World Cup. Mignacca says he agrees with the importance of putting Kiwis in touch with Kiwis and harnessing their talents.
"It's a fifth of our population living overseas," Mignacca says. "Our population overseas is an asset."
And he says Kiwis living around the world still want to have a link to that place they call home.
Every year Kea holds its World Class New Zealand Awards (WCNZ) to recognise individual achievement by the country's top international talent.
Last year's WCNZ award winners included actor and Arama Pictures founder Cliff Curtis, Rocket Lab CEO Peter Beck, Next Foundation founders Neal and Annette Plowman, and Centre for Space Science Technology director of research Delwyn Moller.