Gareth Morgan closes his wallet on TOP, as the party rejects his top-down approach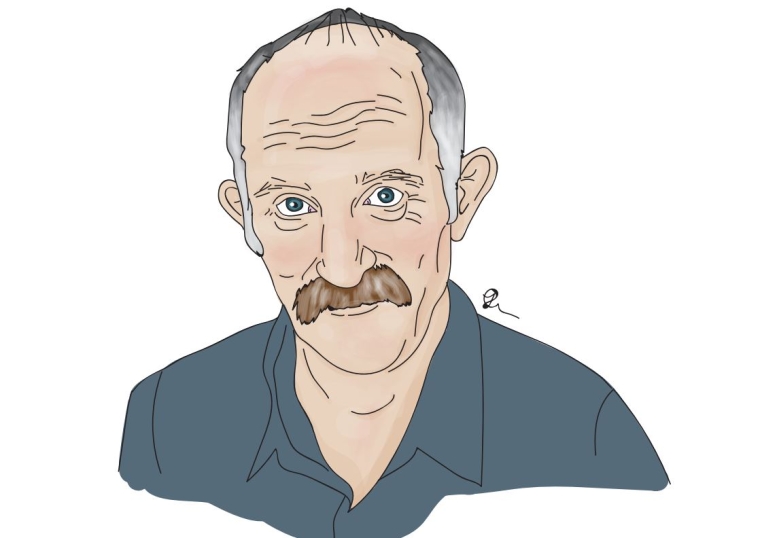 Gareth Morgan is saying, "Bugger that" to trying to convince people to vote for The Opportunities Party (TOP), and leaving politics altogether.
He has pulled his funding from the party, which he has spent about $4 million on since setting up in 2016. He has also resigned from his position as Chair of its Policy Committee.
While Morgan doesn't know whether the party, which is currently reliant on smaller donations, will survive, Leader Geoff Simmons is confident in its future.
Simmons wouldn't comment on the state of its finances, but says it will disclose more on what it has and what it needs in May.
He is currently the party's only full-time employee. It has only ever paid three part-timers in the past.
At the heart of Morgan's departure is the fact he, or as he puts it – a "tightknit group of people" – are no longer running the party.
He likens TOP to a "club" or "grassroots movement" like the Green Party, where members who "know bugger all about policy" are too involved in calling the shots.
"They're talking in a vacuum," Morgan says.
Asked if he's lost faith in the organisation, Morgan says: "I would only have faith in the organisation we had last time."
The party went through an on-again, off-again phase during the middle of last year, after which time Simmons was appointed Leader.
His position was affirmed in November when members voted in an election to select a leader and board members. This was despite Morgan throwing his support behind a newcomer in her mid-20s, Amy Stevens. 
Simmons acknowledges Morgan's entrepreneurship. He says Morgan ran the party like a start-up, but it's now in the phase it needs to operate as a sustainable organisation.
Simmons says the party can't operate under a top-down approach. It needs a modern management structure where power is devolved down.
"That's why Gareth sold his businesses," he says.
Yet Morgan says: "I'm an either all in or all out kind of guy…  If I had money in it, I'd be worrying."
Throwing a few million dollars towards TOP wouldn't break the bank for Morgan, yet he says, "I don't like wasting money".
Morgan says he and Simmons see eye-to-eye on policy, but not politics.
While Morgan believes he "says it as it is," he maintains Simmons is a "far nicer person". Morgan says Simmons understands policy, is a good communicator, and more user-friendly.
For example, the "lipstick on a pig" remark Morgan made before the 2017 election wouldn't be one to leave Simmons' lips.
Yet Morgan criticises Simmons for avoiding conflict, pointing out a "limp-wristed" answer he gave to a question about the fate of cats in a media interview. 
Challenged on whether his aggressive style is what the public wants, Morgan says politics takes money and noise.
Those who were offended by his lipstick on a pig comment were "waiting for something to take offence to".
Ultimately, Simmons says it was a matter of "when, not if" Morgan was going to walk away from the party completely.
Morgan in July told interest.co.nz he was happy to fund TOP, but its leader would be "personally liable" to him if they didn't implement his policies.
And from the moment he established TOP, Morgan said he never really wanted to be in politics.
He in May 2017 told interest.co.nz his goal was only ever to put policies on the table for anyone else to pick up.
"Mine was a once only, take it or leave it policy," Morgan says.
"I'm just happy to have my life thanks. I was never going to spend too much time on this."
Morgan says "you get the politicians you get" because they're career politicians.
Simmons is pitching TOP as a "Winston-style centrist party" that's happy to work with parties from across the political spectrum.
He notes National is looking for a partner. Asked whether he's talked to National more in recent times, he says the party has been "more receptive" than it was in the past.
TOP received 2.4% of the vote in the 2017 election. It has 4,200 members.