The NZTA says the growing use of public transport means its funding system has to change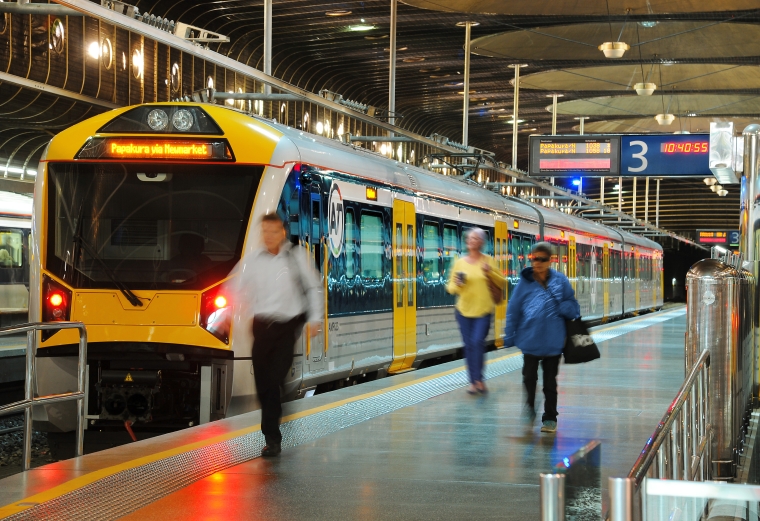 The NZ Transport Agency (NZTA) says it's now reviewing how it funds public transport nationally in the light of growing patronage and demand.
A spokesperson for the agency says times have changed and it needs to reconsider its farebox recovery system.
Auckland Transport's (AT) public transport services are paid for through passenger fares and subsidies from Auckland Council and the New Zealand Transport Agency (NZTA). But under the farebox recovery model at least 50% of its costs have to be recovered through fares.
A spokesperson for the NZTA admits things need to change.
"The NZTA is reviewing farebox recovery. The policy implemented in 2010 set a national target for farebox recovery, but demands on public transport have changed considerably since then and the 50% target across the country is no longer appropriate within a regional public transport planning environment.
"The NZTA is keen to support regional councils in planning and providing public transport specific to their region, which includes developing their own revenue, fares and patronage policies."
In January AT announced its fares for buses, trains and ferries would rise by 2% to cover the cost of more Aucklanders using public transport.
AT chief executive Shane Ellison says it has been operating in a fiscal straightjacket imposed by the NZTA.
"Our preference is not to increase fares and we have absorbed as much of the costs as we can," he says.
But Ellison says AT is already pushing the boundaries and is currently only recovering "about 44-45%" of its overheads through fares.
Generation Zero spokesman Leroy Beckett has previously called for an end of the farebox recovery model used by the NZTA and last month launched its Freeze the Fares campaign.
He says the latest announcement from NZTA signals a change in its thinking.
"That's very encouraging. We didn't know about that, but it sounds like the NZTA's agreed with us, that it's not appropriate for setting public transport fares," Beckett says. "So we're pretty encouraged that the conversation's changing."
He says the farebox recovery policy punishes Aucklanders for doing the right thing and directly contradicts AT's goal of getting more people to use public transport. Beckett says the system means as more and more people use public transport the amount AT has to pay also increases to cover new services.
Auckland councillor Chris Darby has also been an outspoken critics of this year's fare increases.
Darby says reviewing the farebox recovery system is a step in the right direction and is a left-over of the previous government's transport policies.
He says he's meeting with officials from the NZTA, AT and Auckland Council, as well as Mayor Phil Goff and Transport Minister Phil Twyford in the next work for the first meeting of a new body looking at getting Aucklanders out of their cars and into public transport.  
Darby says they will be working on a mode shift plan that is designed to get people using other options, such as public transport, scooters, cycling and walking.
Figures released by AT last month showed an 10.8% increase in public transport trips in February. This equated to almost 98 million trips for the year to February, an increase of 6.3%.