New panel established to assess the risks of climate change is positive news according to Local Government New Zealand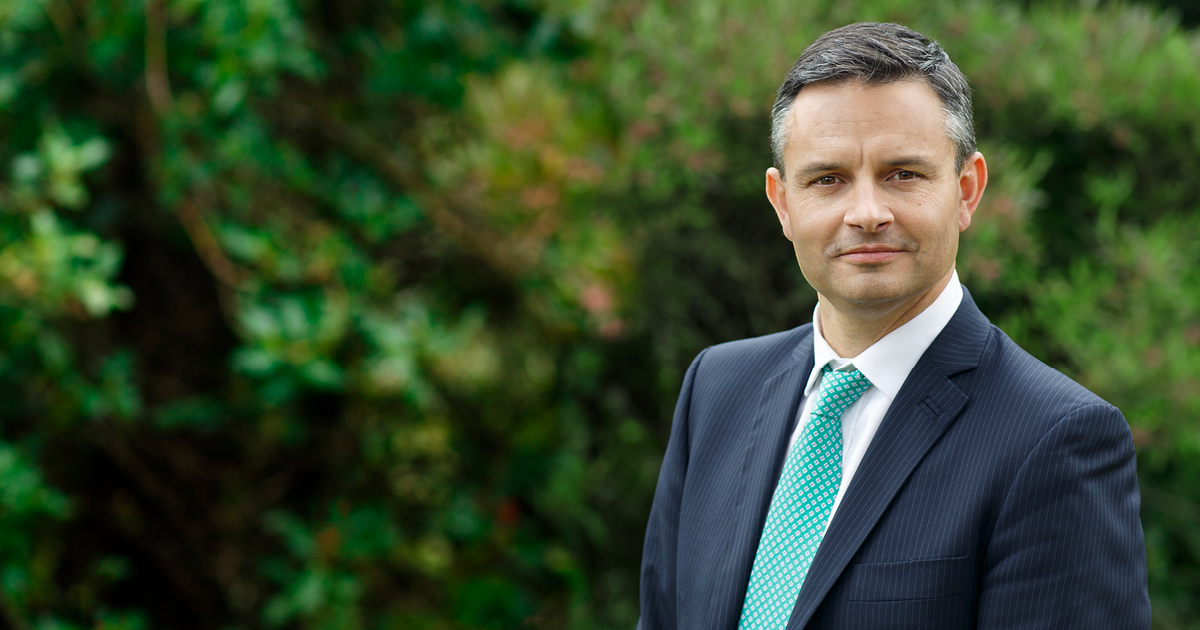 The government's decision to create a new panel to advise it on the impending risks associated with climate change hasn't gone unnoticed by Local Government New Zealand (LGNZ).
The Ministry for the Environment announced last week that it has appointed a National Climate Change Risk Assessment panel.   
Minister for Climate Change James Shaw says the initial step is to create a risk assessment framework which will enable it to compare the broad range of risks involved.
The nine members of the expert panel come from a range of backgrounds, including research, engineering, and the public sector. The new body will be chaired by Anne Bardsley who has come from working in the Office of the Prime Minister's Chief Science Advisor where she led work on risk and emergencies.
The panel will also include Landcare Research's Shaun Awatere, the Institute of Geological and Nuclear Sciences' Wendy Saunders, Massey University's Acushla Dee Sciascia, Tonkin and Taylor's Bapon Fakhruddin, Rob Bell from National Institute of Water and Atmospheric Research (NIWA) and Roger Fairclough from Neo Leaf Global.
"The National Climate Change Risk Assessment (NCCRA) will provide a national overview of how climate change is likely to impact New Zealand, and will identify where the gaps in our knowledge are," Shaw says. "We need to be assessing now what the future risks of climate change will be, and where and how New Zealand needs to adapt. We also need to be able to anticipate what our most challenging issues are likely to be.  Without a national-level risk assessment system we'll continue to be unprepared for climate change."
It follows criticism from LGNZ over the government's slow response to a study it released in January. The LGNZ report, Vulnerable: The quantum of local government infrastructure exposed to sea level rise called on central government to urgently develop policies to help minimise the impact of climate change on New Zealand communities.
It said up to $14 billion of local government infrastructure was at risk due to rising sea levels and central government had to act.
It called for the establishment of a Local Government Risk Agency to help councils understand and factor in the risk of climate change into their planning and decision-making and a National Climate Change Adaptation Fund to deal with the costs of rising sea levels.
A spokesperson for LGNZ says the government's latest announcement is positive news.
"The panel is a step in the right direction as LGNZ have long said that central government need to elevate the focus on adaptation to the same level as mitigation. This is a critical, because we're already dealing with the effects of climate change at a local level and as it stands, we don't have a comprehensive plan with which to start adaptation decisions."
But there's still a lot of work that needs to be done.
"It is a good starting point but it remains to be seen how effective it will be. One of the challenges with climate change adaptation is that by its very nature, every response has to be unique because climate change will effect different localities in different ways.  For example, cities like Auckland and Wellington might choose to respond to sea level rise by developing infrastructure such as sea walls in key locations, whereas rural districts might consider extending sea dunes as protection."
While the lack of local government representation on the panel also needs to be looked at.
"Local councils are at the front line of climate change.  We have all the practical experience and data when it comes to adapting to climate change, and we think this is something central government should be tapping, not ignoring.  That said, we will be participating in the panel's work and we're prepared to give them the benefit of the doubt for now."
Last month Local Government New Zealand (LGNZ) released a report by QC Jack Hodder which says the country's councils will increasingly face legal action due to climate change.
Hodder says the planning and statutory roles played by councils means they could be hit hard in the legal action by those affected by climate change, especially if they feel council decision making has played a part in their predicament.
He says in the New Zealand legal context it's up to local authorities to control development and help protect coastal regions. He says currently the litigation risk for council centres around their decision to limit development. But that is changing.
"In the future it seems likely to extend to the consequences of allowing development and failing to implement adaptation measures (e.g. from homeowners suffering the physical and economic consequences of climate change in the longer term). There has not yet been any large damages claim in relation to failure to implement adaptation measures in New Zealand. However, it may be only a matter of time."
The report spells out the legal responsibilities local government has under the Local Government Act and the Resource Management Act which could be used against them in relation to climate change.