Wellington transport package unveiled that includes $2.2 billion rapid transit project, with trackless trams appearing to be under consideration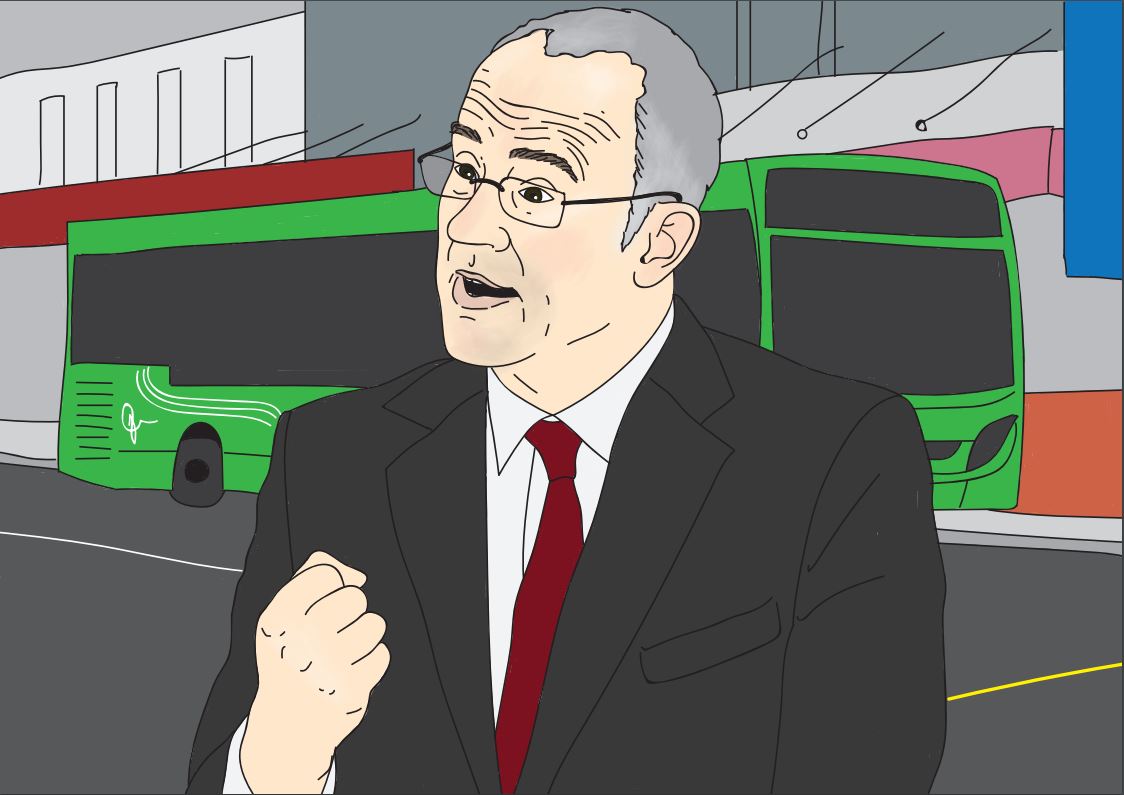 Trackless trams appear to be under consideration for Wellington as part of a $6.4 billion new transport package announced by Transport Minister Phil Twyford.
The package includes roading upgrades to address traffic movements around the Basin Reserve ($190 million), including the option of a second Mount Victoria Tunnel ($700 million), integrated ticketing and improved technology across the city's public transport system ($80 million), new cycleways and walkways ($135 million), upgrades to bus and rail services ($360 million), and a new rapid transit system ($2.2 billion).   
Twyford says the proposal, which expected to be rolled out over the next 20 years, will now go out for public consultation and will improve transport for the city's residents.
"We'll reduce congestion by integrating modern rapid transit, walking and cycling upgrades, and better public transport with the city's motorways and roads," Twyford says. "Better public transport infrastructure and more services will encourage people out of their cars – freeing up the roads for those that have to drive.
"By unlocking the Basin Reserve and making streets more pedestrian and bicycle friendly, we'll have a more liveable city that's safer to get around."
He says the next step is for the Wellington City Council and regional council to endorse the proposal and commit to funding their share of the $6.4 billion plan.
Twyford says the total cost of the package would be split 60:40 between central government and local government to reflect the "wider local benefits of the package".
A document outlining the Government package says the rapid transit system, which is expected to cost $2.2 billion, would provide high frequency services every 10 minutes as part of the wider public transport network and would have the "characteristics of light rail or similar". The release says it would run from the Wellington Railway Station, through Newtown to the airport. According to Twyford the type of technology that will be used has not yet been decided.
But the press statement includes a link to the video on the Let's Get Wellington Moving website, which has helped the Government develop the transport package for Wellington, and has a video on of what a trackless tram, or Autonomous-Rail Rapid Transit (ART) system would look like. It states:
"Connecting the central city to Newtown, Miramar and the airport, supporting urban regeneration Mass transit will improve travel choice through the city with attractive public transport on a second spine along the waterfront quays. Mass transit will help shape a more compact and sustainable city and region. Further work is needed in LGWM's next stage to investigate mass transit, and determine the most appropriate mode and route, and how best to integrate it with other programme elements."
Let's Get Wellington Moving is a joint initiative between Wellington City Council, Greater Wellington Regional Council and the NZ Transport Agency. 
A Treasury briefing paper for Twyford last year outlined the Autonomous-Rail Rapid Transit (ART) being trailed in China at the time as an option for Auckland's light rail network. The vehicles combine a light rail train with road wheels and use an optical guidance system. They can carry higher numbers of passengers than a traditional bus and can be driven from both ends like a train. Each vehicle can carry between 300 and 500 passengers.
"To illustrate the potential opportunities, we note a light rail solution being developed by the China Railway Rolling Stock Corporation (CRRC). This solution, named Autonomous-Rail Rapid Transit (ART), combines a light rail vehicle with road wheels, high passenger capacity and an optical guidance system.
"The ART system is still in development and will be trialled in China in a city environment commencing this month. It has the potential to offer a ride quality that is as good as, or even better than, the ride quality of conventional light rail. Its major advantage is that it enables the vehicle to run on ordinary roads by following distinctive painted markings (see pictures below), thereby avoiding the cost of building rails and the major disruption this causes to street life and to businesses along the route. It also avoids the high costs should a light rail route require adjusting or expanding in future. However, it would benefit from some investment in smoother and stronger road surfaces."
It says the other main benefit from such a system is that routes can be adjusted without the cost of having to dig up the road and lay new rails. And they also allow for greater ability to mix all-stops and express services, as vehicles can overtake each other more easily.
Their autonomous features mean they are programmed and optically guided with GPS and LIDAR technologies to follow along an invisible track. If there is a road accident the driver can take control of the vehicle and drive around it because it isn't following a track. They can also be driven to a normal bus depot for overnight storage and battery recharging. One of the benefits of such systems is aside from minor road works to establish lanes for them to operate on, they don't require the installation of tracks like a traditional light rail system.
But like the Auckland light rail project it will take time. According to Twyford if the package is endorsed and funded by the relevant councils, the components of the Wellington package will go through the normal NZ Transport Agency project business case process. More details of the individual components will be announced in the future.