A number of major transport projects could be delayed over the next three years as the New Zealand Transport Agency reviews its funding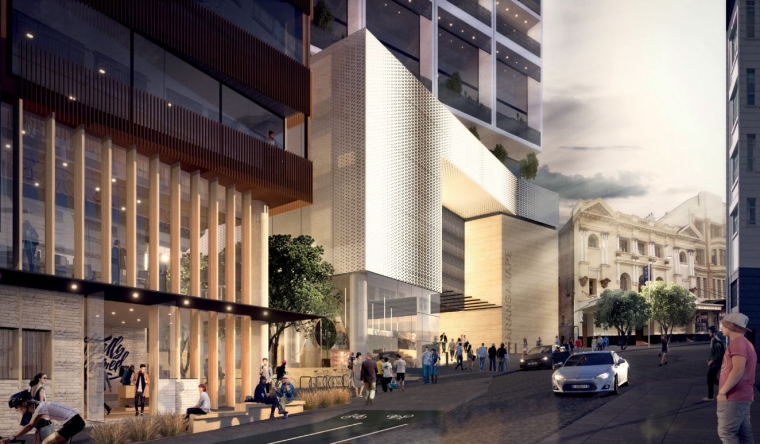 A number of major transport projects in Auckland could be delayed as the New Zealand Transport Agency (NZTA) seeks to tighten its belt.
When Transport Minister Phil Twyford first announced the revised Auckland Transport Alignment Project (ATAP) in April last year, he said this would see $28 billion invested in the city's transport system over the next decade.
Under the proposal the Government would contribute $18 billion through the National Land Transport Fund ($16.3 billion), City Rail Link ($1.4 billion) and Crown Infrastructure Partners ($0.36 billion). While the Auckland Council would contribute $10 billion in funding through rates, development contributions and borrowing ($8.45 billion), plus the Regional Fuel Tax ($1.5 billion). Auckland was expecting to receive 38% of the NZTA administered National Land Transport Fund over the next decade.
But it now appears the NZTA's finances are tighter than expected. According to Auckland Deputy Mayor Bill Cashmore, he has been told there are plans by the Government agency to look for savings in the ATAP budget.
"There are some things in the ATAP plan that they won't be able to fund in the next three years," Cashmore says.
But he says he remains in the dark when it comes to which projects will and won't be funded.
"We know that they are going to do it and they are going to go through ATAP line by line," Cashmore says.
He says he's looking forward to seeing where the NZTA thinks it can save money.
Projects currently with committed funding under ATAP include the City Rail Link, the Puhoi-Warkworth motorway, additional electric trains, Manukau-Papakura motorway widening, Northern Corridor Improvements (NCI) and the Northern Busway extension to Albany. While new projects include the Auckland light rail project, Panmure to Botany Eastern Busway, Airport-Puhinui state highway upgrade, a revised East-West Link, electrifying the rail network to Pukekohe, the Penlink toll road, Albany-Silverdale bus improvements and enhanced walking and cycle ways.
But Cashmore says attempting to cut money from State Highway funding and roading to pay for public transport projects would be problematic.
"Public transport has to be part of the solution for all of this. But if you stop spending money on roads what are the compounding economic effects going to be? It's about having a balanced approach.
"If that investment goes there, but doesn't go somewhere else what is the collateral damage? It's a massive balancing act that's difficult and extremely challenging."
And Cashmore says it's not just Auckland facing such pressures. He says other growth areas like Hamilton, Tauranga and Queenstown are also dealing with similar problems. Cashmore says part of the problem is being able to secure longer term funding for major transport projects.
The Government Policy Statement on Land Transport (GPS) sets out the overall amount of funding to be invested in land transport over the next 10 years. The GPS covers funding allocated from the National Land Transport Fund (NLTF), the associated local share and any other Crown contributions to land transport.
But Cashmore says the fact the GPS, which was released last year, is only produced every three years means some projects lack the certainty of funding they need from the NZTA and are somewhat dictated to by the three year electoral cycle.
"The uncertainty over funding doesn't help contract procurement. The money is doled out by Treasury in three year increments. I've made my opinions on the issue clear to the NZTA and the Minister of Transport."
Transport Minister Phil Twyford's office refused to comment on our questions about ATAP funding and which projects were and weren't being prioritised in Auckland and referred our questions to the NZTA as they were "operational questions".
But Ministry of Transport manager of investment Helen White confirms the funding for a number of projects is under review.
"The NZTA recently wrote to all councils with an update on the delivery of the National Land Transport Programme 2018-21, including how the remaining funding will be prioritised."
But she says ATAP is still a priority and she expects the NZTA to "progress it in a way that is consistent with the Government's commitment to Auckland".
"Early work has begun on developing GPS 2021, which will build on the direction the Government has set. We expect to provide advice to the Minister in the second half of the year on what may be needed in GPS 2021 to achieve the Government's vision for transport."
NZTA director of regional relationships Steve Mutton says it has written to Auckland Council and other local authorities to provide them with an update on the prioritisation of remaining funding within the 2018-21 National Land Transport Programme (NLTP).
"We have provided Auckland Council with details on what projects have approved funding; what projects are not expected to be funded during this NLTP; and what projects are eligible to be funded if more funding becomes available," he says. "The NZ Transport Agency will be meeting with Auckland Council on June 10 to discuss this further, and it's not appropriate to provide details on the prioritisation of projects before this discussion has taken place."
"We know there has been a period of uncertainty over funding and that our investment partners have been wanting to hear from us to give them certainty about what local projects they can be delivering. We have heard and acknowledge councils concerns regarding local project funding. The Transport Agency's role is to deliver the priorities set out by the Government when prioritising local projects. We need to ensure our investments reflect this significant shift which focuses on creating a safer, more accessible transport system that works harder to protect the environment and delivers the optimal outcome for New Zealand with available funding levels.
"While there was more money than ever to invest through this NLTP, we also received an unprecedented number of funding requests and funding is limited which means we can't do everything."