How to make sure you're not under-selling the value of your house to your insurer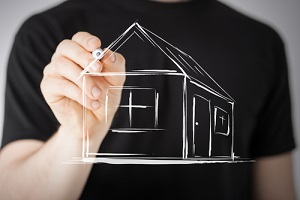 If your home was to be destroyed in a disaster tomorrow, are you confident your insurer will cover the full cost of rebuilding it?
Following the Canterbury quakes, insurers changed their policies for home cover from full-replacement to sum insured.
Rather than your insurer paying whatever it takes to rebuild/repair your house to a similar standard to before it was damaged, it will now pay a pre-specified amount to rebuild/repair the house.
Insurance companies have put the ball in their customers' courts in terms of providing an accurate value for their homes.  
It's essential you take this responsibility seriously.  
How to get an accurate valuation done
There are two ways you can get a valuation done on your property; use an online calculator provided by your insurer, or hire an expert.
AA Insurance (AAI) customer relations manager, Amelia Macandrew, says "The Cordell Online Calculator provides estimated typical building replacement costs for standard residential homes.
"It's important to note that this calculator may not be suitable for all homes with special features.
"So, if you have a home with special features, or one that isn't considered standard, a builder, architect, quantity surveyor or other valuation expert can provide an estimated rebuild cost for your property."
Emmitt Consultants senior quantity surveyor, Chris Peel, agrees.
"If your house is destroyed by a fire, and at the end of the street there's another house that's exactly the same as yours, it's easy for the insurance company and builder to go and have a look at that house, and calculate how much it'll cost to rebuild.
"Whereas if it's more of a traditional villa that was built 50 or 60 years ago by a particular family, so it's the only one of that style on the street, it's much harder to obtain its value.
"You don't know what sort of period features might be in the house; what sort of upgrades have been done to the property – integrated sound systems, vacuum systems, or renovated kitchens."
He says it's difficult to prove to an insurance company what was there, when it's no longer there.
When to update your sum insured
Peel suggests you update your sum insured with your insurer every couple of years.
If you've paid for a quantity surveyor before, he says you'll have a good idea of the rebuild/repair cost, so could be better placed to use a calculator thereafter.
However Peel points out the fact that calculators don't take into account that we are in a property boom, where construction costs are high. He says there's a risk that there's a lag between when calculators are programmed, and prices change.  
He says it costs between $500 and $1000 to get a quantity surveyor to do an assessment on a house.
AAI suggests it's good to check your sum insured every year when your policy comes up for renewal.
Macandrew says, "While your policy will include an adjustment for inflation, it won't include any changes, additions or omissions to your property.
Therefore she says it's essential to remember to update your sum insured if you've made any significant improvements, extensions, renovations, etc.
For those buying a new home, Macandrew points out, "It's important you don't rely on market value or your purchase price to determine your sum insured. This is because, in most cases, the cost of building a new home is completely different to both of these values."
And if you're moving from one insurer to another, "you will also need to check that your sum insured is correct, and your new policy covers everything in the same ways as your previous policy, because cover can differ between insurance companies."  
Don't be complacent
Peel believes people have become slack maintaining their sum insured policies.
"When sum-insured started, I think there was a lot of panic. Insurance companies and the building industry to some extent put a bit of fear into homeowners, and said, "You must do this, you must do that", and I think that as a result of that there was a huge influx [of people hiring experts to do valuations]," he says.
"But now days, we're finding that less and less people are bothered. They're either relying on one that was done a couple of years ago, or they're sticking it into a calculator and making their own adjustments."
(Also see this video interview with AA Insurance CEO Chris Curtin about sum insured).