Guy Trafford looks at the recent prosecution of Evergreen Life for its adulteration of manuka honey and also looks at other examples which are going unchallenged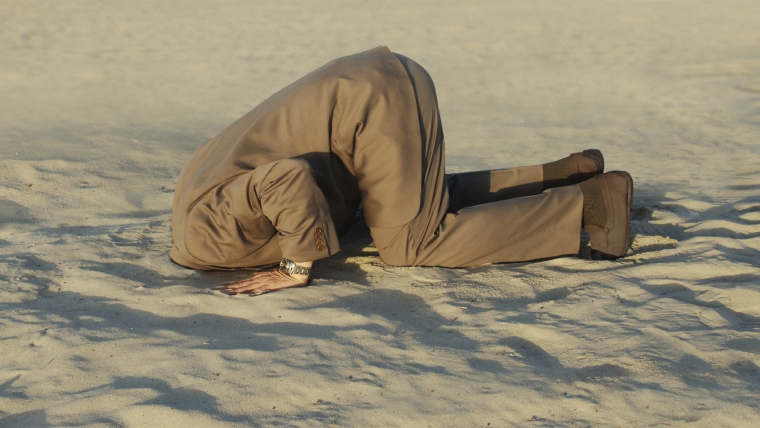 The issue of deceptions is starting to raise it head with New Zealand primary export industries. The only recent example (that I'm aware of) to reach the level where it has gone to prosecution has been the case of the adulterated manuka honey.
The company, Evergreen Life, has been in the news as far back as 2016 for food recall for similar incursions into adding illegal substances to honey to increase its value.
The lack of any substantial fine obviously encouraged them to persist with the profitable approach; however, after getting substantial proof from a "whistle blower" this time Evergreen Life ended uo in the law courts, were found guilty and unfortunately from their perspective had a judge who, correctly, took a very dim view of the practice and fined the company and manager in total $370,000.
All (honest) producers and processors of our primary products will have welcomed the courts response which is certainly not out of balance.
New Zealand products receive a premium internationally for the very fact that they are produced in a safe and healthy environment and processors have to jump through all sorts of hoops satisfying the regulatory bodies which in turn reassures our export markets. The costs involved can only be justified by receiving premiums, so this prosecution has to be seen as a timely warning to those yet to be caught.
Unfortunately, there are plenty of rumours of other exporters of "New Zealand Pure" products who are exploiting New Zealand's reputation and supposedly importing products from over seas at cheaper prices than the same products can be obtained locally, and then with very little 'transformation' re-exporting to markets prepared to pay a premium for New Zealand branded products.
These practices as occurred with the honey case put our respective industries at risk and must be outed.
MPI in this case got a good result, no doubt as a result of good evidence from the whistle blower. However, I'm aware of others where they have been alerted to possible fraudulent activities, but they have chosen not to follow them up.
They have the powers to go on to sites and request information of where product is coming from which the average kiwi does not and so we rely upon them to be more pro-active in their approach.
New Zealand has enough threats to its export markets from outside of the country without having to contend from threats within.
Spreading deceptions
Deceptions have also been in the news for other reasons. Hell Pizza just completed a new special with burger pizzas. The catch (or deception) was it was made with Impossible Burgers, i.e. the plant-based burger. Judging by some television reactions not everyone appreciated being used as guinea pigs for Hell Pizza's benefit. It is not as though the Impossible Burger is a benign food as it contains far more additives than conventional meat burgers and at least one source considers them distinctly unhealthy.
Another source which is a little more agnostic does highlight the fact that several of the additives are genetically modified organisms (GMO's). Given that many of those who select the plant based foods over natural (real) meats are doing so for health as well as environmental reasons this knowledge may not go down well.
Completing the masquerade that accompanies this particular product the Impossible Burger company requires (at least in the USA) supermarkets that wish to stock it, and there is no denying it is gaining in popularity, must display it on the meat shelves.
This deception of products continues across the plant based 'milk' ranges. Why a country that relies upon the reputation of its food products to stand unchallenged with milk beggars belief.
Back in 2017 the EU passed regulations saying that vegan alternative dairy products cannot be sold using dairy names such as butter, cheese and milk and presumably ice creams and yoghurt. The New Zealand government seems reluctant to go down this pathway and in an article last year Food Safety Minister Damien O'Connor said it would be a big challenge to change the labelling. "I can understand the concern and share their passion to protect the integrity of milk, but we've had alternative products like soy milk in the marketplace for a long time."
"Ultimately we've got to brand our products as from New Zealand and from systems that deliver the nutrition consumers expect, backed by sound animal welfare, environmental and labour systems," O'Connor said.
Come on Minister "a big challenge", how difficult can it be?
An area of concern is that it is becoming increasingly obvious that these products are not as good a source of nutrients and vitamins as the real product and if people are providing these to children in the belief they are providing a complete diet they are sadly wrong.
It is also now revealed that environmentally New Zealand based pasture milk products have a smaller footprint and water demand.
Surprisingly, Food Standards Australia New Zealand, which oversees labelling, said it had not been asked to consider any changes to the Food Standards Code. Surprisingly because there have been plenty of headlines on both sides of the Tasman calling for just that.