David Hargreaves looks at the new temporary work visa proposals - the latest broken election promise from the Labour-led 'taking a breather on immigration' Government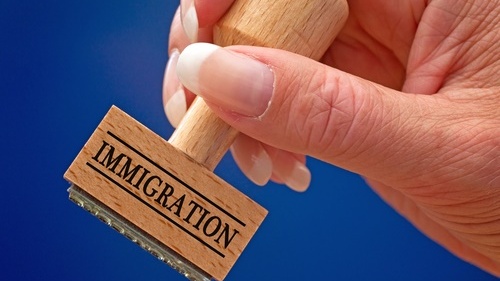 I'll start with a quick test.
Who said this?
"Labour will take a breather on immigration while making record investments in housing, health, education, and infrastructure. We will close down the backdoor route to residency through low-level courses and low-value work."
If you answered: Iain Lees-Galloway, the now Immigration Minister, then can I say you are very cynical for immediately thinking the worst like that. You are also 100% correct.
The above quote was taken from a press statement issued under Lees-Galloway's name on July 21, 2017.
A lot can change in a little over two years, clearly. Including a party it seems not expecting to be in Government, ending up being in Government and not really knowing how to go about implementing its policies - because it didn't expect to be implementing them.
I'll come back a little later to the Labour coalition's increasing signs of slippage against what it said it would do.
But to focus for the moment on immigration and Labour, this week's announcement on new temporary work visas is problematic in many areas.
I'll try to cover off some of my main concerns.
The fact that it will be employer-driven is hugely problematic - potentially. 
If we look at recent history it is employer-driven 'temporary' migration that has in some circumstances led us to witnessing - and I will use that very charged word - slavery. Yes, there have been documented cases of would-be migrants, desperate to get a foot in the door in New Zealand, being treated effectively as slaves.
Now, the Government will undoubtedly claim that its new measures will safeguard against that. But in this, as with many parts of these proposals, we will be dependent on the diligence and efficiency of government department staff. These will be staff that will be placed under a lot of time pressure with the implementation of these new proposals. Will there be additional staff added to take on these responsibilities?
Do I really need to over-emphasise the point here that even at this early stage it would be worth questioning how thoroughly the accreditation of businesses and other things such as the 'labour market tests' will be done?
Every scheme has loopholes and it looks all too clear to me that there are loopholes in these new proposals that you would be able to drive buses through.
As one entirely random thought, for example - the proposals say that migrants must be paid the median wage. Okay, what about some very unscrupulous person 'paying' the median wage to a temporary migrant they've sponsored - but then forcing said migrant to pay half of it back through an agreed pre-deal? 
It is 'robust' - until it isn't
Clearly this would be a breach of the rules. But clearly also, the unscrupulous person/business would need to be caught. And this would go back to how thorough the checking processes are going to be. And of course the Government's going to say they will be thorough. But every process you can ever think of is always "a robust process" until it is proven to not be.
So, I'm a long way from satisfied that these new measures will stop exploitation of migrants. I think potentially the measures might well make the problem worse.
If we move on to look at the impact on migration levels, well, there's one thing very obviously missing from the Government's outline proposal. There's no numbers - well, not in terms of how many migrants may end up coming here through this new scheme.
Lees-Galloway, who two years ago was "taking a breather" on immigration was this week telling RNZ "we are not fixated on the numbers", but that it was "unlikely" the new measures would lead to more people coming.
Well, I know how I read that answer...
Okay, so, is the increase in migrant labour I think we are certain to see a problem, given that these are supposedly temporary work visas?
When is temporary permanent?
If temporary means temporary, well, no it isn't necessarily a problem. But even temporary people need housing, infrastructure and services.
And we know full well from the recent past that "temporary" has simply been the code for "foot in the door" that leads to application for more permanent residency.
This leads to what I would term "accidental permanent migration". 
It is unplanned and unprepared for.
People come into the country to do low paid jobs, get to stay here and end up being here permanently. 
Look, good on them. They are blameless. They are trying to make better lives for themselves.
However, unplanned and unprepared for migration is going to produce stresses and strains within the country in so many ways. And it is so unnecessary.
From the New Zealand perspective, migration is one thing that could, and I would argue, should be absolutely controlled. As a country the Government could set out the numbers of migrants it wants to see - and the type.
We need the immigration conversation
When has that ever happened though? When has there been a sensible, non-emotional discussion about the right numbers of people in this country?
How sensible is it to just let people into the country at the whims of employers seeking low paid workers and then seeing what you end up with?
Immigration is something that should be discussed properly. There should be a proper immigration policy. 
The Labour-led "taking a breather on immigration" Government is now simply continuing the ad hoc approach the National administration had in the previous nine years.
And then there's the potential impact on New Zealand-born people who might be, shall we say on the fringes of society.
There was a lot of flannel included with the proposals from the Government this week that the new proposals would carry safeguards that will see jobs going first to New Zealanders wherever possible.
This will not be the reality.
Making the most of what we have
Look, I can see why an employer would much rather fancy taking on highly motivated migrants, at probably not very high wages, over young New Zealanders who, to put it as politely as possible, might not have acquired a good work ethic.
As I have said before though, people born in this country are not people we can just ignore. If we choose to fill jobs with migrants and let young people 'fall through the cracks' then they will be a social liability for the country for as long as they live.
The first option has to be to try to make as much as possible out of the people who are born here because one way or another they are here to stay and ignoring them doesn't make them go away. As I say, they possibly just end up being a social liability.
There's other points I could make on this, but I'll leave it there for now.
To come back to the point I was making earlier and this Government's slippage against what it said it would do - well, this immigration flip-flop is another bad one. It goes against what the 2017 election policy was.
It follows closely on from the huge flip flop on KiwiBuild, another big election platform.
How forgiving should we be?
How many times could and should a Government be able to get away with going into complete reverse on things it said it would do in the election run-up?
This was, apparently, to have been the year of "delivery" for this Government.  
In terms of delivering flip-flops, maybe it is.
In terms of doing what it told the people of New Zealand it would do in the run-up to the last election, not so much.
I had assumed the election result next year would be a foregone conclusion, with a Labour-led Government to be elected.
Well, surely all bets are off now.