Peter Dunne assesses the prospects for new political party Sustainable New Zealand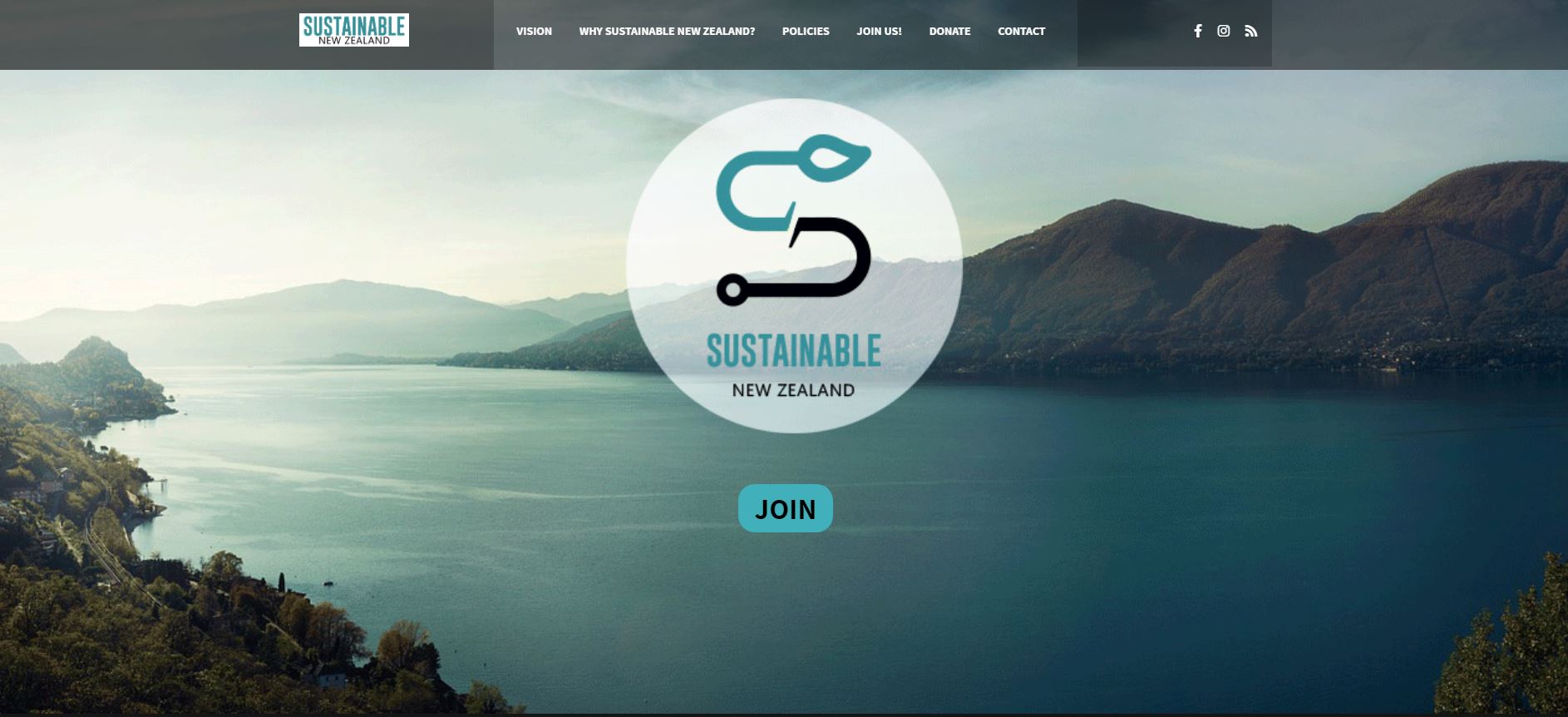 By Peter Dunne*
The newly launched Sustainable New Zealand Party's first and biggest challenge is to prove that it is in fact sustainable, and not just another flash in the new party pan.
Already, it faces a couple of obstacles that have proved insurmountable for other new parties formed previously. And there are no immediate signs that it will be any different and able to overcome these to make it into Parliament.
It starts, however, from a clear premise – that the current Green Party has, for one reason or another, alienated a number of environmentally friendly potential and actual supporters because of its activism in so many other fields, and that it is time to get back to basics by focusing on achieving sound environmental outcomes within a modern, open economy. In so doing, Sustainable New Zealand echoes the mantra of the Progressive Greens, which appeared just before the 1996 election, as a blue-green alternative to the current Greens, who were still within Jim Anderton's Alliance at that point. The Progressive Greens were formed by some of the leading environmentalists of the day – Sir Rob Fenwick, Gary Taylor, Stephen Rainbow, and Guy Salmon – yet polled only about 0.3% of the party vote at that year's election, and disbanded shortly afterwards.
The argument about the desirability of a blue-green party or grouping has, however, remained a wisp, or strand within political debate since then, with National occasionally showing signs of adopting it (even going so far as to have a recognised blue-green group within the Party) but never quite taking the full step. The incarnation of Sustainable New Zealand, which National says it has not inspired but is clearly far from unhappy about, seeks to fill the perceived void. However, so far, it is not clear whether there is the same sort of environmental heft within Sustainable New Zealand, as there was within the Progressive Greens, for example. Without it, the Party's prospects look that much bleaker.
With the exception of the ACT Party, every new party to have made it into Parliament in the last 30 years has been built around an established sitting Member of Parliament. Even in ACT's case, its founders Sir Roger Douglas and Richard Prebble had so recently been MPs, that it was very easy for that new party to slot into Parliamentary mode very quickly, treated as a quasi-Parliamentary party even before it was first elected. Having an already sitting MP involved, not only gives a new Party a measure of credibility, it more importantly provides that new Party an almost daily platform in Parliament to promote what it stands for, as well as giving it much more immediate access to the media through the Parliamentary Press Gallery. Such a Party is also able to access various Parliamentary resources and funding, the most significant perhaps being access to the Parliamentary Library for assistance on research for policy development.
One way these systemic advantages can be overcome is for a sitting MP to defect to the new party. However, Parliament's passage of the so-called "waka jumping" legislation earlier this term has now closed off this option, a further blow to fledgling parties like Sustainable New Zealand.
Idealists may say this is all fair enough and that political parties today – however big or small – should stand or fall in the political marketplace on the strength of their ideas. This overlooks the reality that political parties rely on the news media to promote their message, and, to be blunt, if those parties are not in the space where the media are – the Parliamentary environment – their messages and comments are unlikely to be picked up and transmitted sufficiently regularly to the public to have an impact. In that regard, Sustainable New Zealand risks being quickly reduced to just one more of the twenty or so registered or unregistered political parties not in Parliament, currently saying they intend to contest next year's general election. This will be particularly relevant when the time comes for the Electoral Commission to allocate election broadcast funding for parties. Sustainable New Zealand is unlikely to receive a significant amount, let alone more than any of the other twenty non-Parliamentary parties. In turn, that means that, like those other minnows, its chances of being included in television election debates are close to zero, unless it defies electoral gravity in the meantime and consistently polls strongly.
That raises the interesting wider issue of the difficulty any new party faces in gaining political traction. It is a classic Catch:22 situation – a new party needs publicity to gain traction, yet it does not start to gain traction until it gets publicity. And it does not stop there. Even once parties are in Parliament the media still tends to allocate coverage on the basis of the party's numerical strength in the House, rather than the credibility of its policies or contribution.
At another level, single issue parties rarely do well in New Zealand, no matter what issue they are promoting. While there is no doubting the enthusiasm and commitment of those involved, and sometimes the wider legitimacy of the issue they are promoting, the reality is that most voters are more focused on their own circumstances, and how what the respective parties are proposing might affect them, rather than just a single issue. The Greens recognised that early on, which is why they broadened their policy base beyond just the environment, important as it is.
That does offer a small, but difficult opportunity for Sustainable New Zealand. It might just be able to paint the Greens as having lost the environmental plot because they have become more broadly-based. And, potentially, in a time where climate change issues have put the focus on environmental policy as never before, Sustainable New Zealand might be able to claim the mantle of now being the only true environmental party. But it will likely face the same challenges in time as the Greens did when they first entered Parliament in their own right after leaving the Alliance. They were immediately expected to have views and stances on all the issues before the House – environmental or not – and to be able to vote intelligently on them. Then they became held to account for those positions as much as they were for their environmental stances, giving rise to the claim now by Sustainable New Zealand that they are no longer a true environmental party.
The problem for Sustainable New Zealand is that exactly the same thing will happen to it, should it be successful. Suggestions this week that to maintain its environmental purity the new party might abstain from voting on non-environmental issues defy credibility. New Zealand voters expect the parties they elect to Parliament to have a position on all the issues coming before the House, not just those that suit them.
But perhaps the biggest risk is that the contest between Sustainable New Zealand and the Greens becomes so intense that they knock each other out of Parliament next year, leaving no-one to stand up for the environment. 
---
*Peter Dunne is the former leader of UnitedFuture, an ex-Labour Party MP, and a former cabinet minister. This article first ran here and is used with permission.