Why it has never been more important for New Zealand to rise above dangerously divisive 'us vs. them' politics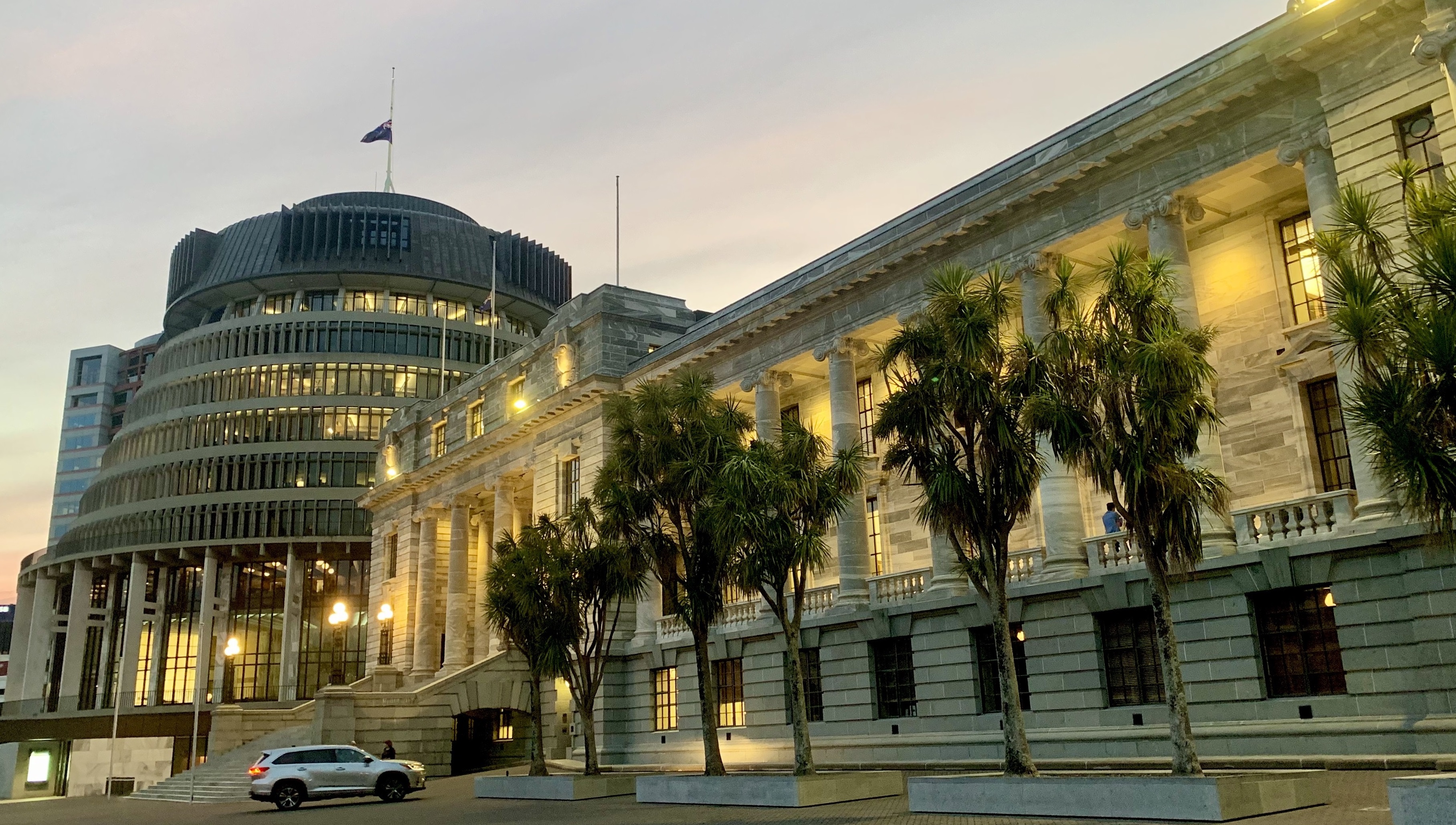 By Jenée Tibshraeny
I am writing this piece from the Parliamentary Press Gallery, having had a few weeks out of the political beltway.
There's no longer sand in my hair and I can't keep justifying having pavlova for breakfast, but I am (undoubtably for a limited time) still viewing the world through slightly rose-tinted sunglasses.
It is from this sunny disposition that I urge people not to buy into us vs. them politicking this year.
Boomers vs. millennials, farmers vs. townies, property investors vs. renters, greenies vs. polluters, kiwis vs. migrants, motorists vs. cyclists, gangsters vs. law abiding citizens, NIMBYs vs. YIMBYs, and the list of tired and unfair stereotypes goes on.
Sure, humans have been grouping people based on shared values and pitting them against those whose values threaten theirs for centuries.
There's comfort knowing there are others in your boat, and that your misfortune is possibly someone else's fault.
Yet it's easy for politicians to play this up; make people feel hard done by, blame it on another set of people, and then say, "We'll fix it if you vote for us".
It's equally as easy for us in the media to regurgitate this mentality.
As humans, we will always be drawn to people similar to us. There's nothing wrong this. But surely, we're smart enough not to let others put us in a box and create division.
You can be a kiwi migrant, a baby boomer making sacrifices for your adult children that your parents didn't need to make for you, someone who hates gangs but evades tax, an environmentally-focussed dairy farmer, a property magnate millennial (ok, maybe less likely) - you get the idea.
This isn't rocket science. Yet we keep buying into polarising labels.
I can evidence this with the number of clicks on stories with headlines that play on these stereotypes.
Last year Green Party MP, Chloe Swarbrick's "OK boomer" quip went viral, National's beneficiary bashing saw it hog the news for weeks, and NZ First MP Shane Jones got a disproportionate amount of coverage for the likes of calling protesting farmers "rednecks". 
But here's the thing, not only is an us vs. them approach nonsensical, it's dangerous.
The social media effect
Pre-internet and social media, if you wanted to find people riled-up about the same issue as you, you'd have to leave your home and vocalise your discontent to someone in the flesh.
If you were a politician who wanted to say, "Poor you. I can help. Vote for me." you had to do so through the media, which would vet you to some extent or call you out on false claims.
Now (for better or worse) you can form communities online - anonymously, from your couch.
Rather than go to the town hall to talk to 20 others with the same qualm, or keep quiet because your outlook is too ghastly or socially unacceptable to vocalise, you can gather with hundreds, thousands, millions, of likeminded people online.
They can affirm your view and give you tunnel-vision.
Add in targeted advertising campaigns, and it isn't too difficult for you to believe your deluded view is reasonable.
I am nervous about bringing the March 15 mosque terror attacks into this discussion, but I believe it's the ultimate example of a person disenfranchised from society, developing radical ideas, and being validated by others to allegedly commit a heinous crime.
In the same way New Zealand wasn't immune to a terror attack, we aren't immune to the populism, stemming from exclusion, wreaking havoc in other parts of the world. 
An era of migration
The other reason I'm so wary of divisive stereotypes is because we live in a time of unprecedented migration.
People no longer neatly remain in one country, with one political system, and a limited number of religions that provide a blueprint for how to live day-to-day.
The mass movement of people provides as much opportunity as it does challenge.
Building enough infrastructure to keep up with New Zealand's population growth is an issue successive governments have failed to address.
My fear is that this creates a hurdle to inclusion. In other words, if we didn't have a shortage of houses and clogged roads, immigration might not be such a polarising issue we can't have a sensible discussion about.
If we as individuals, as well as policymakers, don't make concerted efforts to include people disconnected from their families and homelands, natural divisions will grow. The same goes for including our most vulnerable - solo parents, the sick, the poor.
Rather than harness the wealth of skills and ideas that come with a diverse society, we'll shoot ourselves in the foot.
I'm not saying we should sit in a circle and sing Kumbaya. There are a number important and sometimes emotive issues that will rightly be robustly debated this year.
The grouping of people in this process is inevitable, as is the calling out of politicians and policies that are out of line. Our democracy hinges on the opposition, media and public holding the government to account.
Yet my plea is that in the process, we check our unconscious bias, and not get lazy and resort to pitting groups of people against each other.
Until my next high dose of sunshine and salty air...