Gareth Vaughan on the COVID-Anosmia Initiative, the non-politicians leading NZ's fight against COVID-19, Abenomasks, a new use for Indian railway carriages & a potential vaccine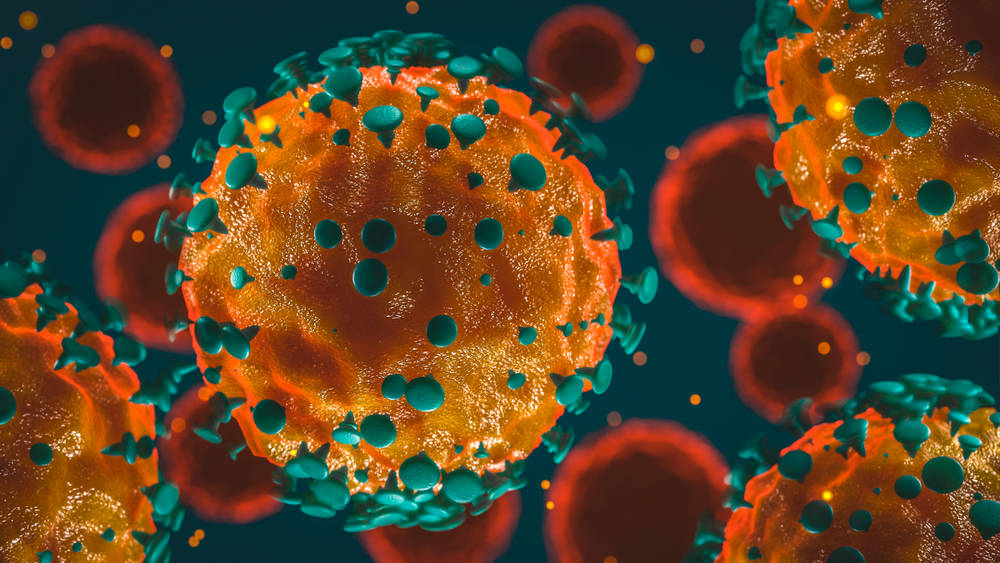 Welcome to this COVID-19 lockdown Top 5 weekend special. All our previous Top 5s are here.
1) Sniff out COVID, the COVID-Anosmia Initiative.
Michael Lewis, he who gave us Liar's Poker, Moneyball and The Big Short, has written an interesting article for Bloomberg. He highlights how Claire Hopkins and Nirmal Kumar, British doctors and ear, nose and throat specialists, wrote about the same strange symptom in their coronavirus patients: a loss of the sense of smell, or Anosmia.
The inability to smell was the first symptom many patients noticed; in some cases, it was the only symptom the patients noticed. "In the past it was once in a blue moon that we saw patients who had lost their sense of smell," Kumar told me. "Now we are seeing it 10 times as often. It's one of the things that happens with this virus."
Peter Hancock, the ex-JPMorgan chief risk officer, who post Global Financial Crisis ran "the giant risk management mess that was AIG," also noticed Hopkins and Kumar's letter, Lewis writes. Hancock contacted the British doctors who agreed it might make sense to use this unusual symptom to track COVID-19.
 If enough people who suddenly found themselves without a sense of smell self-reported their condition, you might well create an early warning signal that told you where the virus was heading, and how fast. "The missing piece is population-wide infection rates," Hancock said.
The result is The COVID-Anosmia Initiative. According to the website, it's a non-profit collaboration between leading medical researchers and talent in academia and technology to track COVID-19 through social media.
The website says:
Through data driven experimentation, viral marketing, machine learning and statistical analysis, our goal is to develop low cost, highly scalable and predictive population level indicators for COVID-19.
The idea, Lewis explains, is to encourage everyone in the world with access to the internet to report whether they can or cannot smell.
Make it easy for them to do so. Find widely admired people with big social-media followings to make short videos on the subject — at the bottom of which there'd be a simple button that allows anyone watching to report their sense of smell. Go viral with the virus. Before long you'd have a pile of data that smart analysts could use to map it, and evaluate its risks. The results might not be perfect, but they were far better than what we have now in any rich country and far better than what they might ever have in countries with fewer resources.

I love this idea. Hancock is well on his way to building an organization to make it happen — the website is sniffoutcovid.org. He is in the market for both widely admired people and data scientists.  Here's to hoping he finds them before my father calls me to say that he can no longer smell his Burgundy.
2) The non-politicians leading New Zealand's fight against COVID-19.
Here RNZ (Radio New Zealand) profiles the non-politicians leading the country during these extraordinary times. There's Director-General of Health Ashley Bloomfield, the Director of Civil Defence and Emergency Management Sarah Stuart-Black, Juliet Gerrard the Prime Minister's Chief Science Advisor, retiring Police Commissioner Mike Bush, microbiologist and science communicator Siouxsie Wiles, and public and private sector liaison Rob Fyfe.
Bloomfield and Stuart-Black are certainly front and centre of the Wellington press conferences. In Bloomfield's case he's there while Heath Minister David Clark is home in Dunedin making headlines for going mountain biking.
On Saturday, when Director-General of Health Dr Ashley Bloomfield took a day off, people on social media celebrated, and with good reason. In little over two months, Bloomfield has fronted at least 40 press conferences related to Covid-19 and won the hearts of many New Zealanders. There's even a Twitter fan account dedicated to the public health crusader, father of three, and mountain biking enthusiast.

In June 2018, after accountant Chai Chuah resigned from the director-general of health role, amid controversy over an $18 million budget blowout for the cost of refitting the Health Ministry's Wellington headquarters, Bloomfield took on the top job. He earns $528,000.
Stuart-Black has certainly had some big events to deal with in her time.
Stuart-Black - often referred to by her nickname 'Norm' (a reference to her family name Norman) - has been the director of Civil Defence and Emergency Management since December 2014. In the role, she's led the Civil Defence response to, amongst other things, the 2016 Kaikōura earthquake, the 2017 Port Hills fires, last year's Christchurch mosque attacks and Whakaari/White Island eruption and the recent floods that saw parts of Southland grind to a halt.

Stuart-Black has been with Civil Defence (which is officially called the National Emergency Management Agency Te Rākau Whakamarumaru) since 2003. She was a member of the United Nations Disaster Assessment and Coordination Team for nine years and has worked in England, Ethiopia, Niue and the Solomon Islands.
3) Abenomasks.
Government's everywhere are under the pump as they battle COVID-19. Japanese Prime Minister Shinzo Abe is no exception. Among other things he has being criticised for his government's move to distribute two cloth masks to every household, The Japan Times reports.
But it was the unexpected distribution of two cloth — therefore washable — face masks to approximately 50 million households nationwide that has left many online aghast.

They have said the proposition is a far cry from measures they truly expect of the state, such as cash handouts or bold compensation for businesses hit by government calls for residents to stay indoors, not to mention little help for households with more than two family members.

The government is set to announce next week what it says is it's biggest-ever economic package, which is likely to include cash handouts to households and relief measures for businesses.
Abe is defending the move.
Abe, for his part, insisted the distribution of cloth masks, announced before the comprehensive economic package is mapped out, would be "extremely effective" in easing the ongoing shortage because, unlike surgical masks, they can be reused if washed properly with detergent.

Chief Cabinet Secretary Yoshihide Suga said Thursday that a cloth mask costs about ¥200 and Japan Post would directly distribute them to each letter box at households nationwide, calling the method "swift."

But that assurance hasn't stopped those on social media from expressing shock at what they see as a tone-deaf policy.
But much fun is being had at Abe and his government's expense. As demonstrated here.
【速報】
全世帯に布マスク二枚配布へ pic.twitter.com/YwlYlfGzao

— 令和速報 (@Reiwa_Sokuhou) April 1, 2020
And here.
一世帯に二枚のマスク #贋作 #○○風に時事ネタを振り返ろう pic.twitter.com/43j8zUizyK

— 北村ヂン (@punxjk) April 1, 2020
4) India uses railways carriages as isolation wards.
Ever since COVID-19 made its presence felt in Wuhan, people have been adapting buildings and any facilities available to cope with its human toll. In Wuhan temporary hospitals sprang up in no time. In Madrid an ice rink was converted into a temporary morgue. And, as Al Jazeera reports, in India railway carriages are being converted into isolation wards.
Indian Railways on Wednesday said work had begun on modifying 20,000 carriages into medical facilities, with each carriage containing 16 beds.

This means that a total of 320,000 patients could be cared for in the "quarantine coaches", a statement from the railways said.

India is a week into a national lockdown, with 1.3 billion people told to stay at home as the country attempts to check the spread of the virus. But there has been a spike in COVID-19 cases this week, with authorities confirming 1,637 infections and 38 deaths.
Sports stadiums are also being converted into quarantine facilities and temporary hospitals. And in Chandigarh a stadium and sports complex has been converted into temporary jails to detain people who violate the lockdown.
Operational since March 24, 600 people have been held in the facility, counselled about sanitisation and social distancing and let go by the evening, Singh added.
Cartoon by Mike Luckovich , the Pulitzer Prize-winning cartoonist for The Atlanta Journal-Constitution.
5) COVID-19 vaccine shows early promise.
On Medium Robert Lea writes about a potential vaccine for the novel coronavirus - SARS-CoV-2 - that causes COVID-19, which is being worked on by researchers at the University of Pittsburgh School of Medicine. Good luck to them, and everyone else working on a potential vaccine.
The vaccine — named PittCoVacc, short for Pittsburgh Coronavirus Vaccine — is delivered into the system via a fingertip-sized patch of needles made from sugar and proteins, and produces enough antibodies to fight SARS-CoV-2 and neutralise the virus.

Thus far, the results published in the journal EBioMedicine — part of the Lancet family of publications — represent tests carried out on mice, so should be viewed with some caution. Despite this, the study represents the first to describe a candidate vaccine for COVID-19 published after critique from independent scientists.

The team at the University of Pittsburgh were able to hit the ground running on a vaccine to tackle the pandemic because they have experience in dealing with previous coronavirus epidemics.

Andrea Gambotto, M.D., associate professor of surgery at the Pitt School of Medicine, says: "We had previous experience on SARS-CoV in 2003 and MERS-CoV in 2014. These two viruses, which are closely related to SARS-CoV-2, teach us that a particular protein, called a spike protein, is important for inducing immunity against the virus.
Image by interest.co.nz reader Ben Sharpe.