David Hargreaves says the Government's now got a very fine balancing act between supporting and stimulating the economy, including use of novel tools such as 'helicopter money'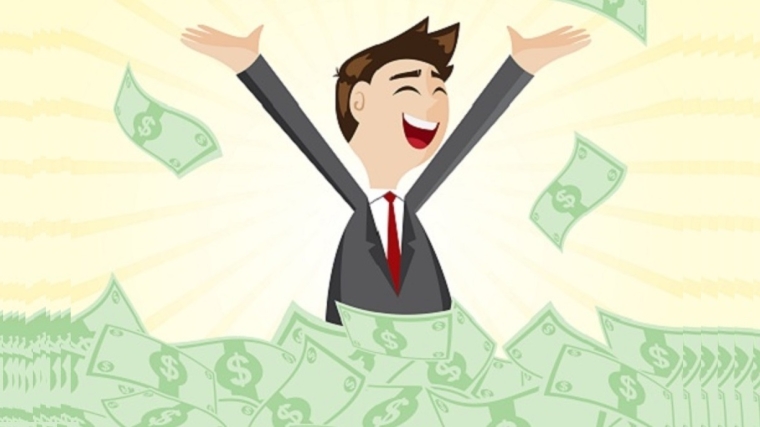 Okay, I get why the suggestion the Government might deploy the famous 'helicopter money' to help kickstart the economy has fired up the imagination of the public.
It's a sexy idea, given the images of rows of helicopters showering the people below with lucre.
Even beyond such images, the simple thought of the Government handing each New Zealander an amount ($1500 has been talked about) with basically specific instructions to spend it, is an appealing one.
In a way, however, I'm rather sorry that such talk has emerged at this time. 
I actually had some close association with a localised version of the aforementioned helicopter financing way back in the early 2000s. 
This was 'Hutt Helicopter Money'.
A group of like minded individuals got themselves elected on to the Hutt Mana Energy Trust with the basic platform of winding the trust up and distributing the assets to the trust's beneficiaries.
The suggestion was that the trust beneficiaries - anybody paying a power bill in Wellington's Hutt Valley (so, a lot of people) - could end up with a cheque for, as it happens, possibly $1500.
And yes, this did fire the imaginations.
It was a long time coming though. There were a lot of boxes to be ticked and hurdles to climb before such a thing could take place. And the people became restive.
One of the interesting things that emerged was the number of people who started incorporating this putative $1500 into their budgets. While this amount had, yes, come out of mid-air, it was suddenly very real to people and they needed it NOW. Sob stories emerged. And what the heck was happening. And we need this NOW!
On the other side of the fence of course were those who said that they could think of much better civic things this money could be applied to and it shouldn't be left to the great unwashed to just go out and squander it on a widescreen TV.
In the event, the trust did a splendid job of tidying up its assets, the cheques were duly dropped on to a welcoming populace and there was even a tidy sum left over to park with the adjoining charitable trust to use as grants for energy saving projects. It was a win-win.
It's too early
The point of that though is that by having the discussion about generalised cash payouts for the New Zealand public now, we are opening the grounds for disappointment and frustration.
I think it's far to early to even contemplate a measure such as this.
For a start, does the Government actually want New Zealanders, assuming we can progress to a point where retail outlets 'properly' open again, leaping straight out and buying things and congregating in nice crowded stores and, well, passing on you-know-what?
The clear message so far is we all need to stay at home. That's unambiguous. And we should ease ourselves very carefully back into open retail outlets. Offering cash to spend as soon as were are in a position to do so would be a conflicting message.
The other problem in having this discussion now is that people might start to feel 'poorer' than they are. Which would not be a good thing, given the very real stresses out there. 
You might say that in such a situation it's good to give people something to look forward to. Yes true. But my experience with the Hutt helicopter money is you can't keep people waiting too long.
Sector interests
Then the other, other problem is that if people think the Government's of a mind to start spraying some cash to the general population, well, certain sector groups will decide they have much better ways in which the money could be used. It's amazing. Whenever the idea of money being given away is suggested, every Tom, Dick and Harriet decides "I should have that. I'm the worthy cause."
I'm more than a little uncomfortable that New Zealand is being talked up internationally as some kind of great success story in our battle with the virus. 
We've made a terrific start. But if the experiences of Singapore and before that South Korea tell you anything, it's that if you take your eye off this damn thing for a minute it's off like a bushfire.
So, we've made a good start. In what might be a very, very long process.
That's the key difference in this as an economic crisis when compared with something like the GFC. The GFC had specific causes, to which specific remedies were applied. And once the 'fix' was in it was a matter of looking for the recovery.
We really can't talk in terms of an economic recovery until the virus is no longer an issue. And nobody knows how long that will be. But it could be years rather than months.
More to come
So, for all that the Government has done a terrific job so far getting economic stimulus out there - it may need to have a second, third, fourth wave of this stimulus yet, just to prop us up. What we've seen could be just the start of what is needed. Unfortunately. Our Government went into this thing in a good position financially, but there are limits. The worst thing would be to run out of ammo when there's still a war to fight.
In such a backdrop the idea of a cash handout now would likely be a total waste. 
People might just save a cash handout now. To be honest, I would. At the moment very many of us are surely more likely to think that $1500 stuffed in the mattress will be of more comfort than a new TV. 
And if people simply stashed the money away, that's potentially around $6 billion of Government money that's disappeared with no apparent impact - at a time when every dollar is going to count.
So, we all need to hold our horses, or helicopters, and wait this one out. 
It's going to be very tricky how the Government does go about getting the retail economy up and running again. But at this point I think direct support for the businesses will remain the best ongoing course of action. 
Picking winners
That does risk the possibility that the Government gets into the realm of 'picking winners', which I'm not comfortable with simply because governments around the world don't seem to ever to that very well. 
But ongoing direct support to business is probably the best course of action at the moment. We may have a very long slog ahead.
The point at which you want the people to spend, spend, spend and start pumping the economy is when you are confident that a recovery can be successfully launched - IE that damn thing has been put back in its box. But only then can we be confident that sustainable economic recovery can be attained.
And at that stage, I say get every helicopter in the land, zooming over every main street in the land with this music of course blaring over loud speakers, and let the people be showered!