Jacinda Ardern keeps door open to possibility of cash payments to households post-lockdown as Kiwibank economists say they could be an economic 'fire starter'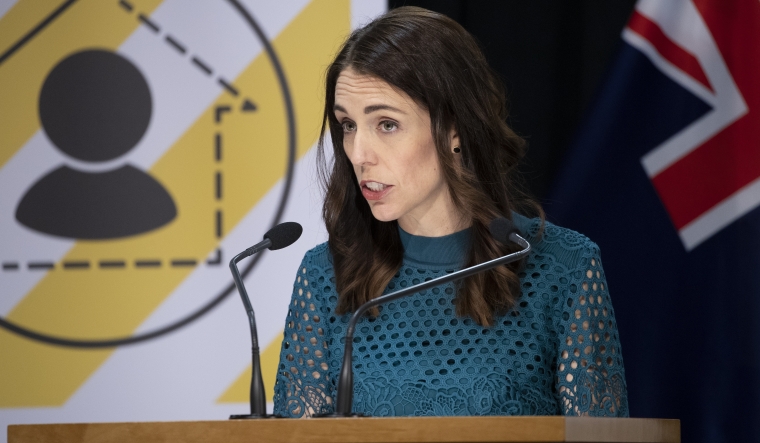 Prime Minister Jacinda Ardern says giving households cash payments when in lockdown would not be "especially successful", but hasn't closed the door on the idea further down the track.
Kiwibank economists are calling for "helicopter money" at Alert Level 2, arguing the psychological boost generated by such payments will amplify the uptick in economic activity.
Asked to comment on this on Thursday, Ardern echoed what Finance Minister Grant Robertson has said in the past - that nothing is off the table.
Yet she indicated the Government is considering how the different phases of the COVID-19 crisis would dictate the policy response.
"We have to make sure that what we do works," Ardern said.
She acknowledged there are "certain points" in a recovery where cash payments "aren't necessarily successful" or don't "create the stimulus you want".
She singled out Level 4 as being one of these times, but didn't say anything about the other levels.
Kiwibank economists, Jarrod Kerr, Jeremy Couchman and Mary Jo Vergara, want the Government to give everyone a cash payment, but have also come up with some ways this could be targeted.
They put forward three options and have done some rough maths around the cost to the Crown:
Option 1: One-off payment to all taxpayers.
Option 2: One-off payment to all taxpayers earning up to $100,000 p.a.
Option 3: The full one-off payment for taxpayers earning up to $50,000 p.a. Thereafter, the payment is abated $50 for every $1,000 of income earned over $50,000.

At $5.8 billion (gross - excluding GST paid when money is spent), they argued even the costliest option isn't too expensive in the bigger scheme of the recovery.
To date, the Government has allocated nearly $25 billion to various initiatives to help cushion the blow of the crisis. Meanwhile the economic modelling Treasury has published indirectly makes the argument for the need for more government support in the order of $20 billion to $40 billion.
Kiwibank economists said that being "relatively effective" and "inexpensive" cash handouts are a "sure-fire way to ignite consumption".
"This is a silver lining, not a silver bullet. This is a fire starter, not a fuel cell. This is to kickstart momentum after purposely stalling activity. This is some relief after inflicting stress on many families," they said.
"Cash handouts will get great press coverage and lift confidence out of lockdown…
"The timing of when to distribute the cash is straight forward. We want to support retailers and tourism operators best we can.
"Level 3 is not the time. Level 3 will allow for more economic activity to resume such as construction and manufacturing. But general activity will remain similar to Level 4 as many businesses remain boarded up.
"The grand re-opening of the economy at Level 2 is therefore the perfect time to inject the stimulus and boost spending.
"There is already pent-up demand. We're all due for a haircut. But helicopter cash will encourage that much more spending.
"People are much more willing to spend money they deem easily obtained…
"Although we believe a very broad approach is best after lockdown, to entice all Kiwis, the Government may want to target the spending on low-income households only.
"The tourism, hospitality and retail industries are the hardest-hit by from Covid-19 border closures and lockdowns. Border restrictions will remain for some time, probably into next year. Access to the international markets will be limited. These industries will have to look internally, for domestic Kiwi travellers.
"The helicopter of cash could also be flown over domestic tourist hotspots. To do so, the handout should also be made available to higher income households. A wealthy 4 person 'nuclear' household could be given $4,000 ($1,500 per adult, 500 per child) to be spent with domestic tourism operators.
"Instead of cash, domestic tourism and retail coupons or vouchers could be offered to high income households. Use it or lose it…
"The use of a 'bonus' payment, rather than say a tax refund, seems to elicit different spending behaviour form consumers too. A study looking at the spending patterns of Australian consumers following the [2008] Global Financial Crisis bonus payment, found a much larger willingness to spend the bonus compared to tax rebates offered to US consumers over a similar period.
"The framing of the payment as a bonus is thought to have contributed to a higher share spent. There is a potential 'silver-lining effect' going on here, where a perceived small gain has an outsized positive effect on the recipient despite larger losses being experienced."