Gareth Vaughan on land-based cruise ships, a one-two punch for the world's energy capital, Romania's million-mask mess, possible pandemic wave scenarios, Taiwan's lessons from the past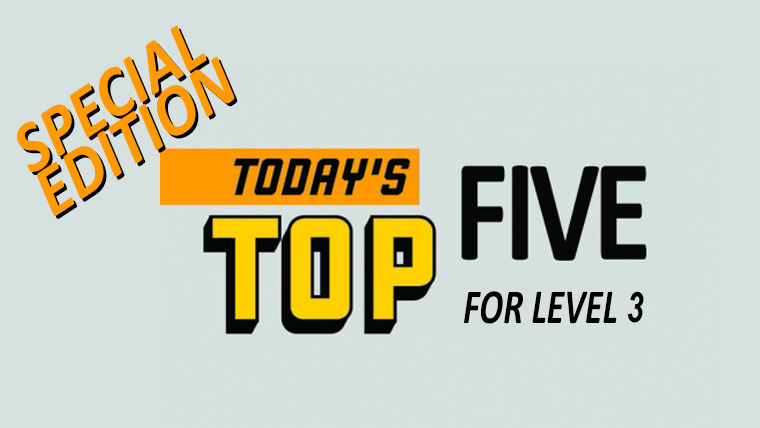 This COVID-19 Top 5 Alert Level 3 special comes from interest.co.nz's Gareth Vaughan.
As always, we welcome your additions in the comments below or via email to david.chaston@interest.co.nz. And if you're interested in contributing the occasional Top 5 yourself, contact gareth.vaughan@interest.co.nz.
1) The world's largest ever work-from-home experiment could see "stay-at-home moms" as fund managers and kill hot desking.
The lockdown has turned our lives upside down. Many things have changed. Some of these changes will only be temporary but others may endure. One in the latter category looks set to be more flexible working options for office workers. Many of us office dwellers have been working from home and the world hasn't ended. A significant rethink and shake-up of corporate work practices is underway, including in some unlikely areas.
This potentially could have wide ranging impacts on the likes of traffic congestion, public transport use, real estate, energy use, internet use, gym membership, and patronage of cafes and lunch bars.
Here Eleanor Seet, the deputy chairman of the Investment Management Association of Singapore, tells Bloomberg flexible working arrangements at asset managers will become more common, with the likes of working parents and "stay-at-home moms" potentially being hired.
With entire economies going into shutdown, the global health crisis has induced the world's largest ever work-from-home experiment. As a result, asset managers have turned to technology including video conferencing tools such as Zoom and Webex as well as traditional calls to host webinars, conduct business and win new clients. Firms such as JPMorgan Chase & Co. have said some employees could be asked to work from home more permanently even after the pandemic is over.

Prior to the crisis, it seemed like there were few roles that could be done remotely, but now "that number is even 100% in some cases," said Seet, who's also the president of Nikko Asset Management Asia. She sees international and local firms reviewing their hiring policies and working arrangements. The association has about 135 members, who manage more than $1.2 trillion in assets combined.
Meanwhile The Australian Financial Review has interviewed James Calder, who helped design Australia's first activity-based workspaces. He argues this type of working, popular with big banks among others, is dead, at least until a COVID-19 vaccine is available. Activity-based working, a fancy name for hot desking, allows employees to choose from a variety of work settings according to the nature of what they are doing.
"It's the end of activity-based work as we know it," said Mr Calder, global director of Woods Bagot-owned consultancy Era-co.

"Until we have a vaccine, I can't see how ABW worksettings in their full capacity mode can actually be used. They're just like land-based cruise ships. The circulation paths are intended to make people meet as many other people as possible – I know, because I've designed them. They're the perfect incubator for passing this thing around."
RNZ covered a survey by Frog Recruitment, of 1300 workers and managers, about working at home and how this experience might change the way we work long-term.
They found more than 70 percent aren't too happy with the idea of returning to the office.

Jane Kennelly for Frog Recruitment, tells Morning Report that people were quite stressed setting up their home offices at first, but are now comfortable at home.

"These new habits are being formed and, in fact, a high number of respondents are really enjoying being at home and in their home environment.
Cartoon from The NIB.
2) Romania's million-mask mess.
A couple of months ago I had no idea what PPE stood for. Of course now I know it's personal protective equipment worn to minimise risks to a person's health and safety. Our medical professionals may have had issues with PPE. But in Romania they've had problems with faulty face masks peddled by interests associated with organised crime and politicians, The Organized Crime and Corruption Reporting Project (OCCRP) reports.
Documents obtained by OCCRP partner RISE Romania show that B.S.G. Business Select SRL secured a no-bid deal worth over 800,000 euros to supply the masks and nearly 26,000 protective suits to Romania's strategic state healthcare supplier, Unifarm, which distributed them to health facilities across Romania.

B.S.G. was originally set up to sell alternative health remedies. But in March, a majority stake was purchased by Simona Ciulavu, who worked under Prime Minister Orban when he was the transport minister, and has business ties to another former politician, Robert Constantin Ionescu.

B.S.G. purchased the protective equipment from a Turkish supplier for a total of 614,400 euros (US$665,395) on March 18. A day later, it sold them to Unifarm for 865,752 euros ($928,963), a quick profit of over 40 percent, according to Unifarm's own public statements.

The masks were resold at roughly the same amount as the original purchase price. But the suits, which were bought for 7.50 euros a piece, were sold to the state company for 17.45 each — a markup of over 100 percent. Reporters are unaware of any complaints about the quality of the suits.
3) A one-two punch for the energy capital of the world.
The collapse in oil prices as demanded plummeted at the same time as COVID-19 lockdowns were underway, will be causing financial pain in many oil producing countries and regions. One such place is Houston, the Texas city known as the energy capital of the world, as the Associated Press puts it.
Texas produces more than 40% of the nation's crude oil. Very little drilling takes place in the Houston area, which has more than 237,000 energy workers. The city is instead the hub for the executive and technical talent, including engineers, that manage worldwide drilling projects.

The beating heart of Houston's oil economy is the Energy Corridor, a white-collar hub of gleaming office towers along Interstate 10 and filled with heavyweights including ConocoPhillips and BP.

While the oil industry was already facing problems before the pandemic, including a credit crunch, Jose Sagaseta thought his job of eight years with an oilfield services company in Houston was safe.

"You never expect you're going to be the one on those lists," said Sagaseta, 45, who was laid off in mid-April. "Companies are trying to hunker down ... and going to some survival mode."
City Controller Chris Brown, described as Houston's chief financial officer, says the situation is a perfect storm for the city with estimates up to 30,000 energy jobs could be lost.
Many energy jobs typically pay twice as much as other local employment and "once you start to cut those jobs out, you are taking a lot of purchasing power out of the economy," Jankowski said. Oilfield services companies have already furloughed or laid off workers. In the next few months, accountants, geologists and drilling managers will follow, Jankowski said.

The lost energy jobs along with other COVID-19 related layoffs will reduce city coffers as revenue from sales and property taxes drop, said City Controller Chris Brown, Houston's chief financial officer.
4) Possible pandemic wave scenarios for COVID-19.
The Center for Infectious Disease Research and Policy at the University of Minnesota has released a report on the future of the COVID-19 pandemic based on lessons learned from pandemic influenza. The authors say the epidemiology of other serious coronaviruses including the viruses that cause severe acute respiratory syndrome (SARS) and Middle East respiratory syndrome (MERS) is substantially different from that of SARS-CoV-2 being the virus that causes COVID-19. Thus those pathogens don't provide useful models for predicting what to expect with this pandemic.
The best comparative model is therefore pandemic influenza, with at least eight global influenza pandemics having occurred since the early 1700s, including four since 1900. There are potential learnings from past influenza pandemics for working out a vision for the future of the COVID-19 pandemic that can help map potential scenarios for the the COVID-19 pandemic, they say.
Even though coronaviruses are very different from influenza viruses, the COVID-19 pandemic and pandemic influenza share several important similarities. First, SARS-CoV-2 and a pandemic influenza virus are novel viral pathogens to which the global population has little to no pre-existing immunity, thereby resulting in worldwide susceptibility. Second, SARSCoV- 2 and influenza viruses are predominantly spread via the respiratory route by large droplets, but also with a significant component of transmission by smaller aerosols. Asymptomatic transmission occurs with both viruses as well, thereby contributing to the spread of each. Finally, both types of viruses are capable of infecting millions of people and moving rapidly around the globe.
And:
Key points from observing the epidemiology of past influenza pandemics that may provide insight into the COVID-19 pandemic include the following. First, the length of the pandemic will likely be 18 to 24 months, as herd immunity gradually develops in the human population. This will take time, since limited serosurveillance data available to date suggest that a relatively small fraction of the population has been infected and infection rates likely vary substantially by geographic area. Given the transmissibility of SARS-CoV-2, 60% to 70% of the population may need to be immune to reach a critical threshold of herd immunity to halt the pandemic (Kwok 2020).
They provide different scenarios for the future of the COVID-19 pandemic, presumably primarily for the US. These are detailed in the accompanying charts.
Whichever scenario the pandemic follows (assuming at least some level of ongoing mitigation measures), we must be prepared for at least another 18 to 24 months of significant COVID-19 activity, with hot spots popping up periodically in diverse geographic areas. As the pandemic wanes, it is likely that SARS-CoV-2 will continue to circulate in the human population and will synchronize to a seasonal pattern with diminished severity over time, as with other less pathogenic coronaviruses, such as the betacoronaviruses OC43 and HKU1, (Kissler 2020) and past pandemic influenza viruses have done.
Back in a March Top 5 I looked at a report from the Imperial College's COVID-19 Response Team. It was revealed this week that Neil Ferguson, one of the authors of that paper, had stepped down as a UK government adviser after it emerged his lover had visited his house twice during lockdown. As demonstrated below, some of the English newspapers took great delight in reporting this news.
5) Lessons in dealing with a pandemic from Taiwan.
With its close proximity to China, Taiwan was one of the first countries that COVID-19 spread to, in January. Despite this Taiwan has done better than perhaps anywhere else in dealing with the virus. There appear to be a couple of key factors in this. It learnt a lot from SARS in 2003 and has also been able to draw on experience from H1N1 Avian Flu in 2005, and another Avian Flu, H7N9. On top of this Taiwan's vice president, Chen Chien-jen, is an epidemiologist. He spoke to The Telegraph's Nicola Smith last month.
This week Smith did an interview with Yin-Ching Chuang, Taiwan's Regional Commander of the Infectious Diseases Prevention and Treatment Network. He is thought to be the first foreign official to have entered Wuhan after the crisis began, Smith says. He says Taiwan went to border controls very early, progressively making these stricter.
In Taiwan the government did very well. After SARS we practiced and practiced very often for the next outbreak. You know before that we had H1N1, H5N7, H7N9, H5N1 and also a lot of infectious diseases. We also faced some true epidemics, but this is a very, very serious one.

At the end of the day we need an effective vaccine, we need effective drugs but before that the only thing we can do is face mask and hygiene, try to reduce mobility, mortality and infection rate. We need to change our lifestyle.
There's another perspective here from Taiwan-based New Zealander Ron Hanson, editor of arts magazine White Fungus. Hanson says Taiwan has drawn on the legacy of a national tragedy and the collective trauma of SARS.
Fast forward to today and we're seeing a vastly different response from both the government and the public.

Ever since SARS, Taiwan has been preparing for a future pandemic knowing it was only a question of when.
He has interesting insight into the New Zealand response in comparison to Taiwan's.
New Zealand has tested at a much higher rate per capita, but Taiwan's rate is higher per confirmed case.

Taiwan's VP Chen is an advocate of targeted testing. He maintains that mass testing is not needed as long as you are able to trace most of the cases.

He also said that if you are testing at risk people such as nurses, taxi drivers and cashiers and no positive results are coming through then you can be confident of the infection rate of the general population.
Cartoon by Pat Bagley of The Salt Lake Tribune.