Gareth Vaughan on the Imperial College London paper, what the PM's chief science advisor says, angry Italian mayors, the EU's battle for relevancy and Hong Kong's second wave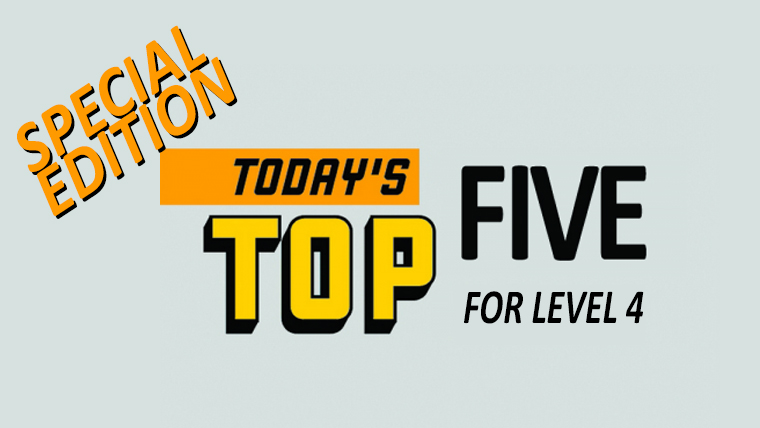 New Zealand is heading into a four week lock-down as we try to slow the spread of COVID-19 (novel coronavirus). This is an unprecedented and uncertain situation for most of us. Health is paramount at a time like this. And the economic and financial impact is going to be immense.
Regular interest.co.nz readers will be familiar with our Top 5 column. Typically this runs once a week on Friday, usually with guest contributors either covering a theme of their choice or a range of issues. Typically this involves links to five items from around the internet and the author's comments on them. Or perhaps the author discussing five different issues, or five aspects of the same issue. (You can see all previous Top 5s here).
On Monday prime minister Jacinda Ardern announced New Zealand would move to Alert Level 4 at 11.59pm Wednesday, where we will remain for at least four weeks. This is the most severe alert level and should effectively put most New Zealanders in lock-down in their homes. During these unusual times we will be publishing more regular Top 5s starting today.
The idea is to draw readers' attention to interesting, topical, important, amusing and entertaining articles, videos etc related to the COVID-19 pandemic, and offer a place for readers' to comment on developments and add their own links, experiences and thoughts in the comment thread.
It's just two months today since I included an Al Jazeera coronavirus explainer on developing events in China in a Top 5. At that time it all seemed a long way away. Events have certainly moved quickly since then.
1) An influential Imperial College London paper.
This 20-page paper from the Imperial College's COVID-19 Response Team has proven influential, including with our own government. The paper certainly gets to the point quickly, saying the public health threat COVID-19 represents is the most serious seen in a respiratory virus since the 1918 H1N1 influenza pandemic.
The last time the world responded to a global emerging disease epidemic of the scale of the current COVID-19 pandemic with no access to vaccines was the 1918-19 H1N1 influenza pandemic. In that pandemic, some communities, notably in the United States (US), responded with a variety of nonpharmaceutical interventions (NPIs) - measures intended to reduce transmission by reducing contact rates in the general population. Examples of the measures adopted during this time included closing schools, churches, bars and other social venues. Cities in which these interventions were implemented early in the epidemic were successful at reducing case numbers while the interventions remained in place and experienced lower mortality overall. However, transmission rebounded once controls were lifted.

Whilst our understanding of infectious diseases and their prevention is now very different compared to in 1918, most of the countries across the world face the same challenge today with COVID-19, a virus with comparable lethality to H1N1 influenza in 1918. Two fundamental strategies are possible :

(a) Suppression. Here the aim is to reduce the reproduction number (the average number of secondary cases each case generates), R, to below 1 and hence to reduce case numbers to low levels or (as for SARS or Ebola) eliminate human-to-human transmission. The main challenge of this approach is that NPIs (and drugs, if available) need to be maintained – at least intermittently - for as long as the virus is circulating in the human population, or until a vaccine becomes available. In the case of COVID-19, it will be at least a 12-18 months before a vaccine is available . Furthermore, there is no guarantee that initial vaccines will have high efficacy.

(b) Mitigation. Here the aim is to use NPIs (and vaccines or drugs, if available) not to interrupt transmission completely, but to reduce the health impact of an epidemic, akin to the strategy adopted by some US cities in 1918, and by the world more generally in the 1957, 1968 and 2009 influenza pandemics. In the 2009 pandemic, for instance, early supplies of vaccine were targeted at individuals with pre-existing medical conditions which put them at risk of more severe disease. In this scenario, population immunity builds up through the epidemic, leading to an eventual rapid decline in case numbers and transmission dropping to low levels.
The paper suggests we are in for a disruptive time and lengthy battle. Social distancing and home isolation are recommended, and uncertainty is also flagged.
Overall, our results suggest that population-wide social distancing applied to the population as a whole would have the largest impact; and in combination with other interventions – notably home isolation of cases and school and university closure – has the potential to suppress transmission below the threshold of R=1 required to rapidly reduce case incidence. A minimum policy for effective suppression is therefore population-wide social distancing combined with home isolation of cases and school and university closure.

To avoid a rebound in transmission, these policies will need to be maintained until large stocks of vaccine are available to immunise the population – which could be 18 months or more. Adaptive hospital surveillance-based triggers for switching on and off population-wide social distancing and school closure offer greater robustness to uncertainty than fixed duration interventions and can be adapted for regional use (e.g. at the state level in the US). Given local epidemics are not perfectly synchronised, local policies are also more efficient and can achieve comparable levels of suppression to national policies while being in force for a slightly smaller proportion of the time. However, we estimate that for a national GB policy, social distancing would need to be in force for at least 2/3 of the time (for R0=2.4, see Table 4) until a vaccine was available.

However, there are very large uncertainties around the transmission of this virus, the likely effectiveness of different policies and the extent to which the population spontaneously adopts risk reducing behaviours. This means it is difficult to be definitive about the likely initial duration of measures which will be required, except that it will be several months. Future decisions on when and for how long to relax policies will need to be informed by ongoing surveillance.
2) Interview with the Prime Minister's chief science advisor, Juliet Gerrard.
I caught this RNZ (Radio NZ) interview with Gerrard while driving home on Auckland's quiet streets on Monday evening. It's worth a listen to get a feel for the thinking and work going on behind the scenes here. Interestingly Denmark is being watched closely, where Gerrard is encouraged by recent developments. And Gerrard explains why signs of community transmission are being watched closely, and why we're having a lock-down for a four week term.
3) Angry Italian mayors.
To date more people - over 6,000 - have died in Italy from COVID-19 than in any other country. (Global statistics are here). The video shared in the tweet below shows the frustration, anger and efforts some Italian mayors are going to as they strive to get the message across.
If you want to know what my childhood was like, watch this incredible compilation of Italian mayors yelling at people violating quarantine. pic.twitter.com/rkV06noy0U

— Giulia Rozzi (@GiuliaRozzi) March 22, 2020
4) European Union struggles for relevance in fight against coronavirus.
Across the world countries and continents are debating the best way(s) to tackle coronavirus. Leaders are under pressure everywhere. In Brazil, for example, President Jair Bolsonaro is reportedly losing the battle of public opinion. In the US President Donald Trump's attempts to stem the crisis are rarely out of the news. And in Europe the European Union is struggling for relevance, Der Spiegel reports.
In short, as the pandemic takes hold in Europe, the decades-old union is showing its weaknesses. While the EU managed to survive Brexit and the euro crisis, the corona crisis may yet prove to be an insurmountable challenge.

Instead of trying to come up with joint solutions, the Continent is becoming balkanized and is reverting to national solutions. Instead of helping each other out, EU countries are hoarding face masks like panicked Europeans are hoarding toilet paper. The early decisions made by some EU member states to refrain from exporting medical equipment to Italy – the EU country that has thus far been hit hardest by the pandemic – has even overshadowed the lack of European solidarity displayed by Hungarian Prime Minister Viktor Orbán in the refugee crisis.

Europeans are even divided on the question as to how to combat the virus. Whereas Germany is eager to prevent as many people as possible from encountering the virus and becoming infected, the Netherlands wants to see as many healthy people as possible fight off COVID-19, thus becoming immune. The signal is clear: When things get serious, every member state still looks out for itself first – even 60 years after the founding of the community. The question now is whether the European commissioner can do anything about it.
5) Hong Kong's second wave.
Hong Kong-based Bloomberg journalist Tracy Alloway has been tweeting a stream of informative tweets since early on in the coronavirus crisis. This one today shows a concerning increase in infections from imported cases.
A second wave of mostly imported coronavirus cases in Hong Kong is provoking a lot of tensions.https://t.co/Yp5dSEhRo6 by @iainmarlow pic.twitter.com/U451p4Q6be

— Tracy Alloway (@tracyalloway) March 23, 2020
And here's a taste of the Bloomberg story Alloway's highlighting.
In the last week, hundreds have rushed back to Hong Kong, in part to avoid the March 19 government deadline that subjects all international arrivals to a 14-day self-quarantine. The influx has more than doubled the number of cases in Hong Kong to 356, a shocking spike after the local government had mostly contained the spread of Covid-19 for the past two months.

In response to the surge, Hong Kong Chief Executive Carrie Lam issued a 14-day ban on foreign non-residents and moved to restrict alcohol sales at bars, restaurants and nightclubs. Fighting back tears, she slammed the growing numbers of people who have been caught breaking quarantine.

"To anyone who intends to breach the quarantine orders, anyone who still wants to go out and meet up with friends, can you not be restrained for some more time so Hong Kong can win this battle?" she said.
6) And finally, have you been wondering what all those highly paid sports stars are doing to fill their time now they can't play? Here's a taster from the famous Barcelona football team.
 starring ...

Leo #Messi
 @LuisSuarez9
 @kingarturo23
 @JordiAlba
 @JuniorFirpo03
 @SergiRoberto10
 @5sergiob
 @RiquiPuig pic.twitter.com/nvJcKzwJ0y

— FC Barcelona (from home) (@FCBarcelona) March 23, 2020