Chris Trotter says National's leader Todd Muller should emulate Donald Trump's 2015-16 strategy of running against his own party, telling National's voters he will 'drain the swamp' of the waters polluted by years of dirty politics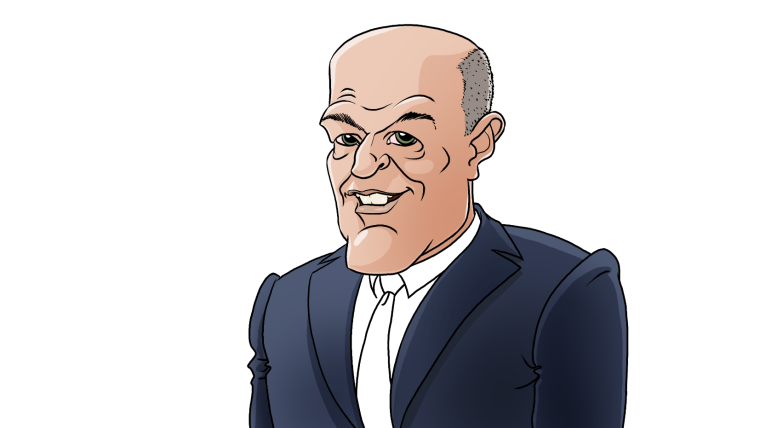 By Chris Trotter*
Someone I was listening to said someone he'd been talking to reckoned National has lost its "licence to operate". That first someone was the veteran political journalist Richard Harman, speaking on RNZ's Sunday morning show. The second someone was an unnamed senior former minister in a National-led government. As "reckons" go, his comment is crushing. Businesses and individuals only lose their licence to operate when convicted of the most egregious moral and/or legal transgressions. Whoever that senior former minister may be, the implication of his (or her) judgement is clear: Todd Muller must undertake a root-and-branch reform of the National Party – or risk its demise.
Can he – should he – attempt to do this two months out from a general election? The old political lags, veterans of many difficult campaigns, would snort derisively at the very suggestion National should engage in such a suicidal political exercise. To the charge that the events of the past ten days have cost National the trust of the people, they would say – like the mafia boss in Godfather III – "He who builds on the people builds on mud". Headlines are transitory things. The memory of the voting public is short. Scandals are hard to sustain. Muller needs more distractions – not more confessions.
But, are the old political lags right? Much depends on whether or not all of the explosive charges associated with the Hamish Walker-Michelle Boag Scandal that can be detonated have been detonated. If Michael Woodhouse's confession is the last, then the old campaigners' predictions will likely prove correct. On this matter, however, opinions are sharply divided. Many seasoned observers are anticipating the imminent detonation of more explosive charges. They reckon that National's foundations are about to be tested – perhaps to destruction.
Let us suppose – for the sake of argument – that they are correct. That the reason Muller hasn't demanded an absolute assurance from every member of the National caucus that they have not been compromised by Michelle Boag, is because he doesn't really want to know how far the rot has spread. How is that likely to play out?
In the very worst case scenario, what the voting public will witness is something akin to the destruction of one of those ghastly public housing projects from the 1960s. One by one, the tower blocks succumb to the demolition team's carefully placed explosive charges. When the resulting dust-cloud finally settles, all that's left is rubble.
The key question here is: who will play the role of the demolition team? Will it be Michael Heron QC? Will his final report to Health Minister, Chris Hipkins, by exposing the full magnitude of National's moral turpitude, blow up what's left of the Opposition's political credibility? Will it be the mainstream news media? Anxious to assuage the rising level of public disquiet at their own involvement in the Walker-Boag scandal, will the nation's political journalists do their best to turn it into New Zealand's Watergate? Or, will it be one of the warring factions inside National's riven caucus: ideological zealots determined to secure the rise of a new, purified, National Party phoenix out of the ashes of the old?
Perhaps National's crumbling political project is about to be blown up by all three demolition teams at once!
Right now, the question Todd Muller and his advisers should be asking themselves is not how much damage would be inflicted by initiating an immediate, full-scale, house-cleaning of the National Party, but how much further damage it is likely to sustain if they refuse to very publicly pick up a broom and start sweeping?
The latest "leak" of National's poll results puts the party at just 32 percent – a number which, presumably, was derived from responses recorded before the Walker-Boag scandal broke. Though still a very long way from National's catastrophic 2002 Party Vote of 20.9 percent, the recent purported trajectories of David Farrar's Curia Research results have all been in the wrong direction. If any of the scenarios outlined above (let alone all three!) are played out over the next few weeks, the nadir reached under Boag's presidency in 2002 may yet be outdone.
Hard though it will be, Muller's best course is to emulate Donald Trump's 2015-2016 strategy of running against his own party. Like Trump, Muller should tell National's voters that he will "drain the swamp" of all the waters polluted by years of dirty politics.
The Walker-Boag scandal offers Muller an opportunity to fully develop the narrative he began at Te Puna on 17 June. It allows him to argue that a "kinder, gentler" National Party, driven by the common sense and decency of the average National Party member and voter, will be far better placed to secure the Treasury benches than any radical, far-Right, religious alternative drawn from the margins of acceptable politics in New Zealand. He is well-placed to characterise the individuals who inhabit that political space as having little in common with the easy-going, non-ideological Kiwi voter. Going further, he can fairly accuse these far-Right zealots of using the National Party as a cover for ideas and policies which, if advanced by newer, smaller, right-wing parties, would elicit the overt condemnation of all responsible citizens.
As a line of attack, these allegations possess the added advantage of being true. Over the past 15 years there has been a concerted effort on the part of the ultra-conservative Christian churches to drive the National Party towards policies more attuned to the values and ambitions of their fundamentalist evangelical faith.
Before 2005, right-wing Christianity in New Zealand had pinned its hopes on winning 5 percent of the Party Vote for its own political vehicles: Christian Heritage, Future New Zealand. The debacle of 2002, however, demonstrated how electorally counterproductive it was to divide the right-wing Christian vote between multiple conservative parties. Three years later, the clear message to Christian voters (masterfully co-ordinated by the Maxim Institute) was that the godless Left could only be defeated if people of faith swung their support solidly behind the National Party. The quid pro quo was that National would facilitate the regular selection of conservative Christian candidates.
Understanding, now, that he is unlikely to win in September, Muller has the chance to put a stop to the relentless white-anting of the National Party by ultra-conservative Christians. Inspired and assisted by America's Christian Right, National's evangelical MPs cannot be relied upon to repudiate their mentors' conviction that the movement's sacred ends justify the most unholy of means. Once a political party succumbs to this toxic creed, the chances of staging any sort of rescue are slim. That's why it is so important Muller accesses the strength of his moderate Catholic convictions to ensure that electorally – and morally – National's "licence to operate" is renewed.
---
*Chris Trotter has been writing and commenting professionally about New Zealand politics for more than 30 years. His work may be found at http://bowalleyroad.blogspot.com. He writes a fortnightly column for interest.co.nz.