Policy Director and Economist for the Council of Trade Unions Andrea Black on five things that would make a difference in the lives of our essential workers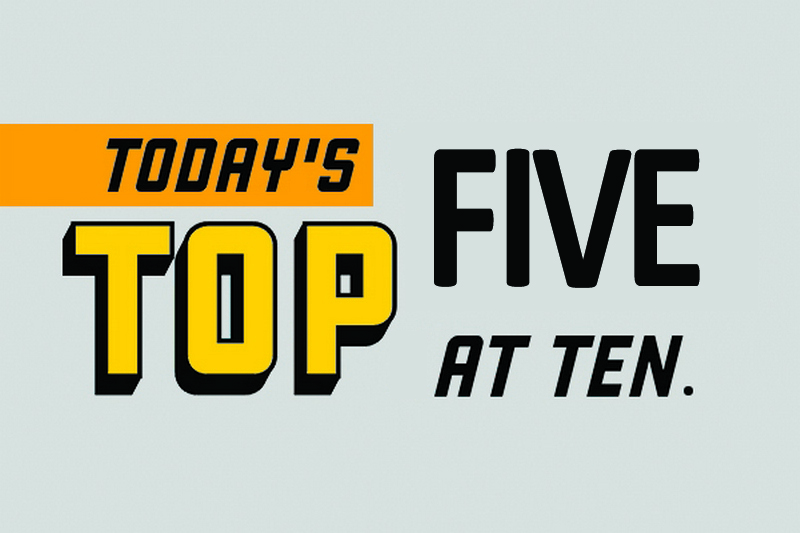 Today's Top 5 in tax is a guest post from Andrea Black, who is the Policy Director and Economist for the Council of Trade Unions. She is also a Senior Associate of the Institute of Governance and Policy Studies..
As always, we welcome your additions in the comments below or via email to david.chaston@interest.co.nz.
And if you're interested in contributing the occasional Top 10 yourself, contact gareth.vaughan@interest.co.nz.
Essential workers - remember them?
The supermarket workers, cleaners, security guards, bus drivers, nurses, doctors, home support workers, disability workers and others who all went to work in Level 4 while the rest of us stayed home.  People doing these jobs who are over two thirds women and a significant number in minimum wage jobs.
We were all very grateful for them during Level 4 and the Prime Minister and others would regularly applaud them as the unsung heroes of the lockdown. Applause was great but here are five other things that would make a difference to their lives.
1. Living Wage.
When Rose Kavapalu was singled out by the Prime Minister for her role in cleaning the Otahuhu Police Station she said:
"To pick me to say thank you – it's huge. It's almost like a gift from the Prime Minister. But she also said: 'One more favour to ask – the living wage. We have been crying out for so many years'.
On 1 September the Living Wage for 2020/21 will be $22.10. The Living Wage is independently calculated and is set at a rate to ensure someone is paid enough to meet the necessities of life and participate as an active citizen in community.  While the Living Wage is above the minimum wage it is hardly high - and the average wage at March 2020 was $33.14[1]. As well as a recognition of the value of such critical and  - let's face it – life sustaining work, it will reduce the stress of being able to provide for their families. And in doing so the extra money will recirculate into local businesses.
2. Fair Pay Agreement.
Fair Pay Agreements are designed to promote a level playing field for an industry or occupation. They ensure that employers offering good wages and conditions do not find themselves undercut by other employers who compete through driving down terms and conditions – that is where competition is based on ever decreasing labour costs rather than on increasing quality or productivity.
Many of the essential workers of Level 4 are in exactly these industries. 
A Fair Payment Agreement would give certainty of training, development, and health and safety so employees would face standard conditions across the industry or occupation thereby driving sector-wide improvement in health and safety outcomes. For employees there is certainty that their health and wellbeing will be looked after, that they will be able to access information and that they will be involved in workplace decision making.
As was seen through level 4, without such arrangements in place employees can be left in the dark adding to the stress of an already incredibly stressful situation.  
3. Lower rents.
Everyone needs a safe, dry, warm place to call home.
High rents are a key driver of poverty for those in low paid work as seen by the 2019 work commissioned by the Human Rights Commission at times almost doubling the poverty rate before and after housing costs.
This makes complete sense as rents have increased by 35% in the last 10 years while the CPI had only risen by half that.
4. Reduced abatements for Working for Families and Accommodation Supplement.
Every dollar earned over $42,700 by a household with children has Working for Families tax credits reduced by 25 cents while every dollar earned over $36,504 has the accommodation supplement reduced by 25 cents.  This is on top of tax of 17.5%, child support and/or student loan repayments. This means any increase even to the Living Wage will be reduced by between 42.5% and 80.5% if the low paid essential worker has a student loan.
5. Support if employers make people redundant.
Everyone deserves to live in dignity.
There is no good reason why anyone should be living in poverty in Aotearoa. When employers choose to make people redundant - low paid essential workers are at particular risk of falling into material hardship.
To address this we need:
The recommendations of the Welfare Expert Advisory Group implemented including raising benefits and assessing them on an individual rather than a household basis.
Statutory Minimum redundancy to help cushion any sudden economic shock from losing your job of 4 weeks.
Redeployment, retraining and active labour market policies to get people back into paid work as soon as possible. Especially into jobs which are environmentally sustainable and long term and;
Exploration of social insurance and longer-term structural reform consistent with the approach taken in European countries paid for by workers and employers which would pay out at a rate more consistent with that earned in paid work.
If these five things were able to happen – then we could truly say we appreciate, recognise, and applaud our essential workers in lockdown.
Because we do remember how important they were – don't we?
---
[1] Stats NZ QEX 2020Q1