Chris Trotter argues Richard Prebble made Act competitive electorally by turning it into a right-wing populist party, and asks whether David Seymour is doing the same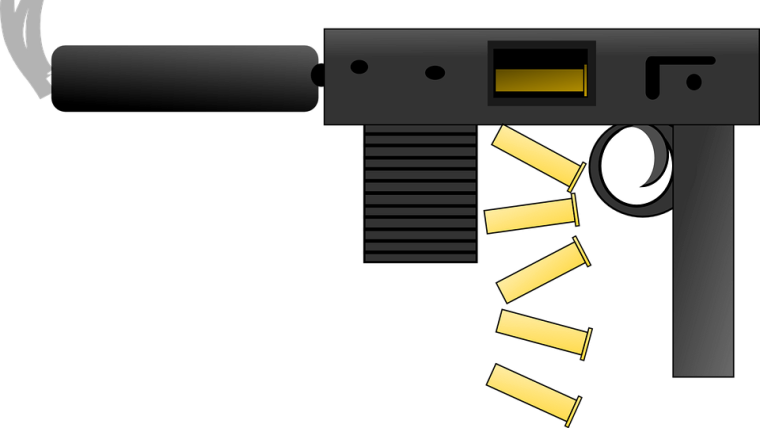 By Chris Trotter*
It wasn't that Act was short of talent or money, it had plenty of both, but it was definitely short of something. That much was plain in the weeks and months that followed the party's launch in 1994.
The party's two leading campaigners, Sir Roger Douglas and Derek Quigley, toured the country tirelessly. Still enhaloed by the success of his 1984-1990 policy revolution, Douglas easily persuaded employers to give the duo access to their workforces. Hundreds, and quite possibly thousands, of working-class men and women thought it advisable (in this post- Employment Contracts Act world) to listen politely as Douglas and Quigley delivered their classical-liberal pitch. With equal docility they accepted the glossy pamphlets paid for by Act's bankroller, the multi-millionaire Craig Heatley.
And yet, in spite of Douglas's confident predictions of Act rapidly attracting major-party levels of voter support, its poll ratings hovered stubbornly just below or fractionally above 1%. Classical-Liberal economics and politics does have an audience in New Zealand, but it is very, very small. Too small to provide Act with the 5% of the Party Vote required to make it into Parliament without the turbo-charger of an electorate seat – however acquired.
Clearly, the something Act was lacking needed to be identified and supplied – as a matter of urgency – or the Herculean efforts of Douglas and Quigley, and the $1 million dollars spent by Heatley, would all have been for nought.
Enter Richard Prebble.
Douglas and Quigley had given it their best shot, but by March 1996 it was clear their ammunition was too lightly packed. If the revolution unleashed by Douglas (ably assisted by Prebble) in 1984 was to be protected and extended, then Act's cartridges would require a considerably heavier charge.
Nobody possesses a better understanding of the explosive material required to propel the Right into political contention than Prebble. His gut-level feel for the anxieties and prejudices of working-class and middle-class New Zealand voters had served the Labour Party well. Not that the party's activists were ever very comfortable with the ingredients of Prebble's political sausages. They looked at the Auckland Central MP's bull-necked "enforcer", Gene Leckie, and shuddered. The Labour Left was equally perturbed by the sudden influx of voluble right-wingers organised by Prebble and his fellow "Backbone Club" members (many of whom went on to join Act) as "Rogernomics" tore the Labour Party apart.
Prebble understood what so many well-meaning Labourites refused to accept: that in Labour's "broad church" there were deep reservoirs of racism, sexism, homophobia and full-throated red-neck authoritarianism. The trick, as Prebble knew, was to keep these people voting Labour while simultaneously hiding them from public view. He also knew (as Quigley, perhaps, did not) just how many more of these folk lurked within the ranks of the National Party. Perhaps only the kiwi-gothic novelist, Ronald Hugh Morrieson, understood more about the darkness which enshrouds the heart of rural and provincial New Zealand. (In the years that followed his takeover of the Act leadership, Prebble would discover how many dark impulses also lurked in the heart of Remuera!)
In March of 1996, with the first MMP election just months away, Prebble gently moved aside Act's classical-liberal trappings and steered it towards an unabashed courtship of the angry Right. In this regard, his party was not competing directly with either National or Labour, but with NZ First and the Christian Coalition. And precisely because Prebble was the principal wooer, Act's blandishments were clear and unequivocal (unlike NZ First's) and unencumbered by religious dogma (unlike the Christian Coalition's). When the votes were counted on Election Night, Prebble's right-wing populist Act had received 6.1% of the Party Vote – roughly six times the level of public support which Douglas's and Quigley's classical-liberal Act had attracted.
In the general election of 2002, Prebble topped-out Act's support at 7.14% of the Party Vote (9 List MPs). A contemporary outburst from Prebble, directed against Helen Clark's stated intention to increase the number of refugees admitted to New Zealand, reveals how wholeheartedly Act had embraced the right-wing populist agenda:
"There are millions of refugees around the world and instead of taking those who have most difficulty settling in New Zealand – e.g. those from desert cultures – we should look sympathetically at refugees who would have no difficulty integrating into New Zealand society. For example, white farmers being driven off their land in Zimbabwe are real refugees and they'd make good citizens but they'd never be selected by this politically correct government. These Zimbabwean farmers are homeless because they're not politically fashionable."
Prebble's sudden exit from the leadership of Act in 2004 (never satisfactorily explained) heralded the slow and seemingly irreversible decline of the party's electoral fortunes. The more distance Act's new leader, Rodney Hide, attempted to put between himself and the party's right-wing populist legacy the harder it became to sustain its electoral support. In the absence of National's strategic electoral support in the Auckland seat of Epsom, Act's determination to return to the classical-liberal principles of its founders would, almost certainly, have led to its demise.
How, then, to explain the steady rise in Act's support since 2019? Receiving just 0.5% of the Party Vote in 2017, it has surged to 5% in the latest Colmar Brunton poll. Polite commentators point to the current Act leader's, David Seymour's, statesmanlike shepherding of his End of Life Choice bill through the House of Representatives. Others cite his sterling defence of the principle of Free Speech. Sadly, this will not do. The steady rise in Act's popularity stems not from these classical-liberal stances (which barely nudged the pollsters' dials) but from its unwavering defence of New Zealand's gun culture in the aftermath of the Christchurch Mosque Massacres.
The signal that went out into all the dark corners of rural and provincial New Zealand could hardly have been clearer or stronger. Deliberately, or as the result of the most unfortunate political happenstance, Act had turned to the same kinds of voters Prebble had courted in 1996. While the rest of New Zealand and all the parliamentary parties, except his own, were uniting behind the call for comprehensive gun control, Seymour allowed himself to be turned into the poster-boy for the very worst sort of American-inspired political paranoia.
It's a package-deal, of course, this far-right, conspiratorial, evidence-averse, Rapture-anticipating, 5G-fearing and Covid-19-denying rag-bag of political craziness. Buy into the "gun-owners' rights" narrative and you risk getting all the others thrown in for free. Seymour should thank his lucky stars that his party has, too date, only had to suffer an influx of gun-owners' rights enthusiasts. (Their spokesperson, Nicole McKee, is No. 3 on Act's Party List.) For the moment, at least, all the other conspiracists have rallied around the "Advance New Zealand" banner raised by Jami-Lee Ross and Billy Te Kahika (BTK).
It's easy to laugh, but the astonishing numbers turning out to BTK's rallies and the sudden surge in Act's poll numbers point to a reservoir of popular anger and alienation that only remains hidden from "Middle New Zealand" because it so seldom finds any person or party with the ability and/or inclination to make its feelings known. Richard Prebble, who grew up in the bosom of a mass political party, has always known such people existed and where to find them. With their votes he turned Act into a genuine electoral force. The fervent response to BTK's populist conspiracy theories proves they're still out there – in their thousands.
The question is: If this is the "something" that Act is short of, then, surely, it is something Act should do without?
---
*Chris Trotter has been writing and commenting professionally about New Zealand politics for more than 30 years. He writes a weekly column for interest.co.nz. His work may also be found at http://bowalleyroad.blogspot.com.