The Taxpayers Union calls for a GST cut from 15% to 10% for one year as an easy, effective way to get fiscal stimulus into the hands of everyone during the pandemic, and at half the cost of the wage subsidy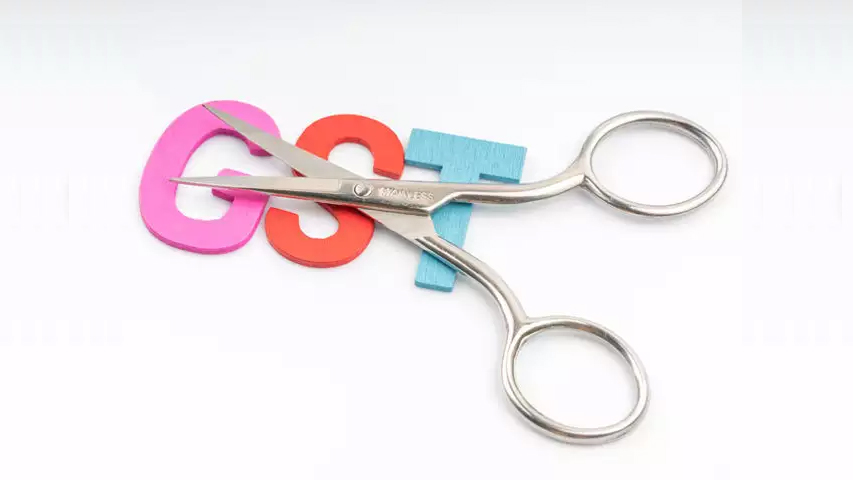 The Government's COVID-19 wage subsidy has been a lifesaver for employers and employees alike. Trust me, some of the staff at the Taxpayers' Union would know.
But New Zealand is now entering the final weeks of the programme, with further extensions looking unsustainable as a fresh COVID-19 outbreak highlights the prospect of a longer fight against the virus.
Businesses currently surviving on the wage subsidy will already be running the numbers on how to reduce work hours, cut pay, or even shut up shop. The flow-on effects of these sacrifices, compounded by the global downturn and the likelihood of further lockdowns, could be devastating for New Zealand livelihoods.
Policymakers are grappling with the question of how to mitigate these effects. The consensus is that we need to spur spending as the recession hits its peak, delivering a shot of energy into the economy and keeping workers attached to their jobs while the economic impact of COVID-19 passes.
That is the strategy, but the tactics are tricky.
During the last recession, the Reserve Bank stepped up with monetary interventions: it slashed the official cash rate from 8.25 percent down to 2.5 percent, making it cheaper to borrow and freeing up money that would otherwise by consumed by mortgage payments.
This time around, the cash rate is already near zero: the Reserve Bank simply doesn't have the runway to repeat its 2008 tactic. In a sign of desperation, the Bank on Wednesday expanded its quantitative easing – i.e. money-printing – programme from $60 billion up to $100 billion, equal to about $54,000 for every New Zealand household. But this plan is set to run into limits set by the Government to prevent distortions of the market, and regardless, it is certainly not guaranteed to translate to increased consumer spending.
Politicians have recognised the Reserve Bank's limitations and proposed their own interventions on the fiscal side. Examples include the Government's interest-free business loan scheme, and the Greens' plan to hike benefits. But these interventions are often unfairly targeted, wasteful, and create perverse incentives.
The Taxpayers' Union has been exploring an alternative approach. As the International Monetary Fund pointed out in a report last year, our tax system already provides a sound, indiscriminate mechanism to encourage spending: the rate of our Goods and Services Tax.
A temporary cut to GST during the height of recession would leave more money in New Zealanders' pockets but, more crucially, it would encourage households to bring forward future consumption before the tax goes back up again. It would suddenly become a good time to buy that new washing machine, kitchen set, or Toyota – recession be damned.
More spending would breathe life into revenue-starved businesses, so they can continue to employ New Zealanders and keep supply chains unbroken. And stimulus effects from a GST cut would kick in immediately, unlike those of, say, a major infrastructure project.
A version of this idea has worked overseas. In the wake of the Global Financial Crisis the United Kingdom's Labour Government announced a temporary cut to its GST-equivalent Value Added Tax. Inflation expectations rose, surveyed consumers reported it was a good time to buy a major appliance, and sales of durable goods rose significantly.
If New Zealand's GST were cut from 15 to 10 percent for 12 months, the Government would lose out on about $7 billion in tax revenue. That's significant but would still only represent half the fiscal impact of the Wage Subsidy programme and could easily be delivered with the $14 billion the Government still has earmarked for its COVID-19 response.
Ironically, the biggest risk with a GST cut would be the temptation of politicians to make the change permanent. As far as taxes go, GST is a lesser evil – it raises revenue efficiently without punishing productivity or investment to the extent of income or company tax. Any cut to GST would need a sunset clause kicking in after a year to avoid long-term deficit effects or politicians replacing the lost revenue with increases to more economically damaging taxes.
Fiscal conservatives such as us at the Taxpayers' Union don't eagerly advocate Keynesian fiscal interventions. And we'd usually be loath to touch a fundamental plank of New Zealand's simple, globally admired tax system. But when a consensus has formed around the need for stimulus, we need to provide constructive options, lest this mood translate into wasteful, politically motivated spend-ups – horse tracks for COVID-19, anyone?
A reduction in GST achieves the goal of fiscal stimulus without any of the political fishhooks. It's a proposal that deserves debate.
---
Louis Houlbrooke is the Campaigns Manager at the Taxpayers' Union. The Union's briefing paper is available at www.taxpayers.org.nz/gst_cut.