ACT Deputy Leader Brooke van Velden calls out Govt for having a disregard for 'wellbeing' in its Covid response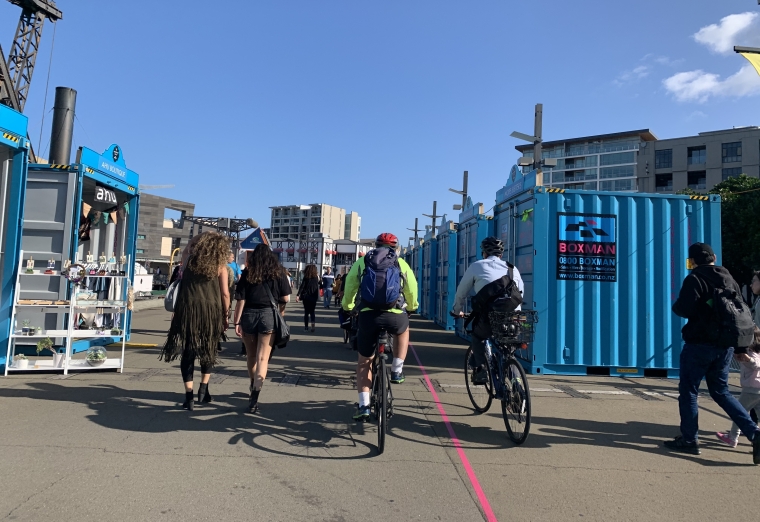 By Brooke van Velden*
The Government made a pretty big deal out its "wellbeing approach" when it did its first budget. The principles were good, to weigh up all the costs and benefits to human welfare for each decision it makes. 
Unfortunately, it didn't actually apply those principles to Budget 2020. But we shouldn't just abandon the concept. The wellbeing approach would enhance our response to COVID-19. It would allow us to count and weigh all the costs of COVID-19 and our response to it. 
In my last column for Interest, I argued that lockdowns are unsustainable and we need to have an honest conversation about the way forward. Since then, ACT has released our COVID-19 response policy and it centres around the wellbeing approach.  
Being COVID-free is one dimension of wellbeing. We should also think about students and their life-defining exams and non-COVID healthcare like delayed elective surgeries, not to mention, the stress on business owners and the financial costs. Some estimate the Level 3 Lockdown in Auckland has cost around a billion dollar. 
A billion dollars is Pharmac's entire budget for a year. We just spent a year's pharmaceutical budget on a lockdown in one city. 
Some say the alternative is Sweden. But what kind of choice is that? Living with the virus should mean living with it, not dying with it.
After the nationwide lockdown ended there was lot of self-congratulation from the Government. The Prime Minister talked about 'doing a little dance.' If the Government had spent less time doing victory laps and more time focussing on contact tracing and securing the border, we might not have found ourselves back here.
We've watched as the Government compared us with the worst places in the world, rather than the best.  
Look at Australia. The Government and media have spent the past month talking about Victoria. It makes us feel good. Except there are eight other States and Territories doing well, arguably better than us for having had lighter lockdowns and, now, letting international students back. 
Instead of focusing on Sweden's six thousand deaths without lockdowns, we should be asking ourselves how Taiwan has had only seven deaths amongst twice as many people, also without lockdowns.  
On every measure of COVID their approach is superior. Their economy is forecast to grow this year, life carries on for students, non-COVID patients, and businesspeople. 
Our approach should incorporate the things Taiwan has done well, such as establishing a multi-disciplinary Epidemic Response Centre. The Government should act as a referee, not as a player, and allow alternative isolation where it is safe and where people can be electronically monitored with strict punishment for rule-breakers. We should adopt a risk-weighted response and treat different countries and travellers with different levels of caution. Importantly, we should use a technology-driven response and use innovations such as the COVID Card, GPS locatable cell phones, and Datamine's ëlarm. 
This should all start with an honest reflection. Taiwan is not ahead of us because they are better or smarter people, but because they survived SARS and subsequent events. Having fought imperialism and dictatorship to be free and democratic. Stereotypes of a pliant Asian population are just wrong.  
With the wellbeing approach we could be safe from COVID. The Government just needs to stop talking about wellbeing and actually apply the principles.  
---
 *Brooke van Velden is the ACT Party's Deputy Leader and Wellington Central candidate. As part of an election series van Velden will be writing regularly for interest.co.nz between now and the October 17 election. Vanushi Walters, the Labour Party's Upper Harbour candidate and 23 on the list, is also writing for interest.co.nz.