Gareth Vaughan on why 'Mini Mike' should take Trump's debt off Deutsche Bank's hands, what happens if Trump tries to sue his way to victory, US states portrayed by photos, the chaotic unravelling of Jack Ma's US$35 billion IPO and more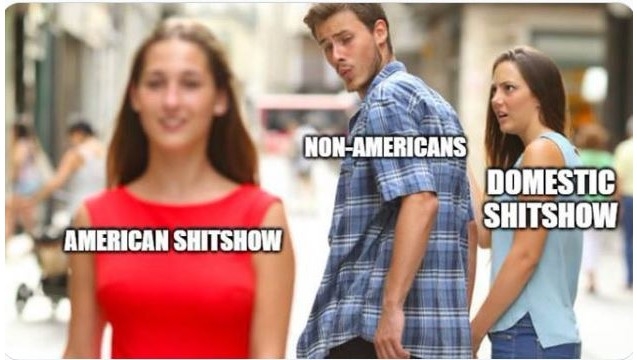 This Top 5 comes from interest.co.nz's Gareth Vaughan.
As always, we welcome your additions in the comments below or via email to david.chaston@interest.co.nz. And if you're interested in contributing the occasional Top 5 yourself, contact gareth.vaughan@interest.co.nz.
It has been quite a week in the US of A, what with the presidential election and everything associated with it. At the time of writing, Friday afternoon, the final outcome remains unknown. This Top 5 looks at the strange ongoing events in the United States of America, and includes a couple of extra items that caught my eye this week.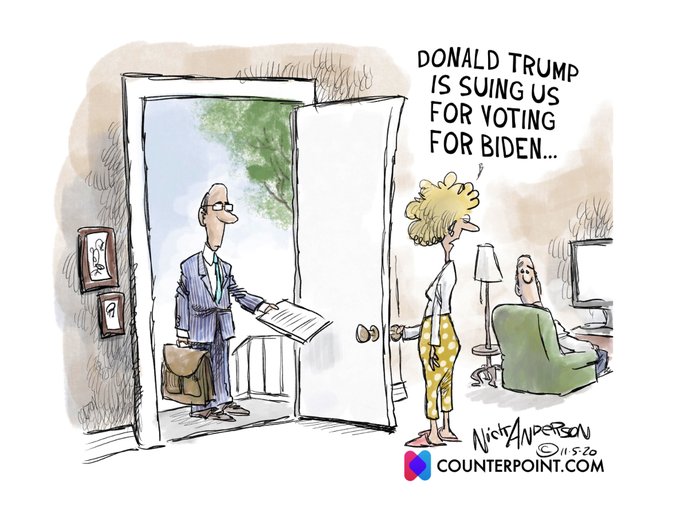 Cartoon: Counterpoint.com.
1) Why 'Mini Mike' should take Trump's debt off Deutsche Bank's hands.
Reuters reported this week Deutsche Bank is looking for ways to end its relationship with Donald Trump because it's sick of the associated negative publicity. Deutsche Bank reportedly holds about US$340 million in loans outstanding to the Trump Organization.
The three loans, which are against Trump properties and start coming due in two years, are current on payments and personally guaranteed by the president, according to two bank officials.

In meetings in recent months, a Deutsche Bank management committee that oversees reputational and other risks for the lender in the Americas region has discussed ways in which it could rid the bank of these last vestiges of the relationship, two of the three bank officials said. The bank has over the years lent Trump more than $2 billion, one of the officials said.

One idea that has come up in the meetings: sell the loans in the secondary market, two of the bank officials said. But one of the officials said that idea has not gained traction, in part because it is not clear who would want to buy the loans and the attendant problems that come with it.

The loans, which are against Trump's golf course in Miami, and hotels in Washington and Chicago, are such that the Trump Organization has only had to pay interest on them so far, and the entire principal is outstanding, two of the three bank officials said. They come due in 2023 and 2024, the filings show.

The businesses backing the loans face challenges. The coronavirus-driven economic slowdown has hit the travel industry, including hotels. Moreover, last month Reuters reported that Trump's plan to make money by developing houses and hotels on his golf courses, including the one involving the Deutsche Bank loan, had not panned out so far.
The suggestion that Deutsche Bank has considered selling the Trump loans in the secondary market is fascinating. David Chaston came up with a really interesting idea here. Billionaire and staunch Trump opponent Mike Bloomberg ought to make Deutsche Bank an offer to take the loans of their hands that the bank can't refuse.
The man Trump mocks as "Mini Mike" spent a truckload of money on a brief tilt at becoming the Democrat's presidential candidate, and more on ads for Joe Biden. The former New York mayor knows Trump and how he operates well. Imagine the fun he could have squeezing Trump if he held Trump's personally guaranteed debt?
Meanwhile David Yaffe-Bellany, writing for Mike Bloomberg's media empire, has detailed all the legal action Trump faces and what the impact of him vacating the White House could have on this.
"Whatever shelters he has had as an occupant of the White House would vanish," says Laurence Tribe, a constitutional law professor at Harvard and frequent Trump critic. "His ability to throw his weight around in terms of the deference that judges exercise—all of that is gone."

A federal prosecution of Trump would be political dynamite, and a President Joe Biden may choose not to detonate it.
On this last point my sense is Biden, should he indeed become president and have influence over the matter, will probably choose not to throw the full force of the Federal Government at Trump. The reality is somewhere in the vicinity of 70 million Americans voted for the man, and it will be easier for the country to try and move on from his presidency if the Government isn't battling Trump in court. However, that doesn't mean state governments and individuals won't.
Why don't we just build a replica Oval Office, pipe in reruns of Fox & Friends, organize weekly golf trips, and tell Trump he was re-elected...?

— Translate Trump (@TranslateRealDT) November 4, 2020
2) The Divided States of America.
There have been numerous attempts to come to grips with the election and what it means. In one of them George Packer of The Atlantic sees two countries, neither of which is going anywhere anytime soon.
We don't yet know the outcome of the election, but its meaning is already clear. We are two countries, and neither of them is going to be conquered or disappear anytime soon. The outcome of the 2016 election was not a historical fluke or result of foreign subversion, but a pretty accurate reflection of the American electorate. 
And;
Many of the most influential journalists and pollsters continue to fail to understand how most of their compatriots think, even as these experts spend ever more of their time talking with one another on Twitter and in TV studios. The local and regional newspapers around the country that could fill in the picture of who we are with more granular human detail continue to die out. All of us, professionals and otherwise, are to some extent prisoners of impermeable information chambers, in which the effort to grasp contrary narratives is morally suspect.

This destruction of the mental commons is potentially fatal to a democracy. Unlike citizens of geriatric autocracies, we lack the cynical habit of learning to live with lies that we don't compel ourselves to believe are true. As newcomers, we're suckers for mass disinformation—passionate believers in the most ludicrous stories, instant experts in seizing every piece of data as proof of our chosen truth. One of the winners on Election Night was Marjorie Taylor Greene of Georgia, a follower of the insane conspiracy ideology QAnon. She will sit in Congress alongside Democratic colleagues who, by her lights, engage in child sex trafficking.
Writing in his GZero newsletter, Ian Bremmer hit on a similar theme.
American democracy has suffered damage in recent years. The country remains deeply polarized. A narrow-margin presidential outcome and President Trump's unsubstantiated charges of voter fraud and demand for a halt to the vote count certainly won't change that. There's been a sharp deterioration in US public confidence in political leaders, lawmakers, and the media. Partisan responses to the pandemic have undermined faith in public health officials and expert institutions like the Centers for Disease Control.

The police murder of a Black man in May has further poisoned the attitudes of many citizens toward law enforcement, and the protests and violence that followed have heightened racial tensions and raised questions about the proper role of federal law enforcement — and even the military. The election has raised partisan doubts about the court system, including the integrity of vote-counting.

None of this is entirely new. Those of us old enough to remember Vietnam, Watergate, and the scandals of the Clinton presidency have seen public cynicism and political anger before. Many Americans on the right have mistrusted the media for decades, and many on the left have long vented anger about police. But the "filter bubble" in which both conservative and liberal Americans get their own sets of news and information about the world has sharply exacerbated conflicting views of American life. And today, unlike in the past, there are almost no domestic political issues on which Democrats and Republicans find common ground.
And;
But the health of a democracy depends on public confidence in the political system and its institutions. The next president and Congress will have to do more than manage the next wave of the pandemic, help put Americans back to work, handle increasingly complex relations with China, promote greater equality of opportunity, and prepare the country to face future crises from unexpected directions. They'll also need to take actions that somehow persuade more Americans on the left and right that they live in the same country, and have more in common than they realize.

This morning, that hope looks more distant than it did 24 hours ago.
They say the internet isn't real life but it appears my "message requests" DM tab has taken on human form https://t.co/FI46MwQEav

— Kevin Roose (@kevinroose) November 5, 2020)
3) What happens if Trump tries to sue his way to election victory?
Writing for ProPublica, Ian MacDougall looks at the direction legal challenges to the election results may take. It could be a long road and evidence of wrongdoing and/or a convincing legal argument will actually be required.
One of the few certainties is that we will not see the instant Bush v. Gore replay that Trump seems to have in mind. A few hours after voting ended, in a 2 a.m. speech that drew bipartisan condemnation for the president's premature declaration that he had won the election, Trump baselessly described the ongoing ballot count as "a fraud on the American public." "We'll be going to the U.S. Supreme Court," he told his supporters. "We want all voting to stop." Trump is famously litigious, but he's not a lawyer, and he seemed not to understand that apart from a small class of cases (largely territorial disputes between states), lawsuits don't originate at the Supreme Court. The Trump campaign would have to file suit in a state or federal court and eventually appeal an adverse decision to the high court. Along the way, as the Pennsylvania court anecdote suggests, the Trump campaign would need to show evidence to back up his claim, and so far there's no evidence of fraud in the ongoing ballot counts, which often run beyond election night. Tallying legitimate votes is not, despite the president's tweeted claims, a form of fraud.
Nevada counting these votes for the last 24+ hours pic.twitter.com/mG6xdsdkIz

— IGZ (@igzrap) November 5, 2020
4)  How America has voted in every election since 1824.
Time has a fascinating interactive map of how Americans have voted over the years. (It's here).
Electoral maps dating back decades reveal a lot about political change in the U.S. as the country grew and two dominant political parties emerged. In the 2016 election, Donald Trump won the Electoral College tally by taking traditionally Democratic states like Wisconsin and Pennsylvania.

For some presidents, elections ended in landslide wins. Democratic President Franklin D. Roosevelt won the 1936 election with 523 electoral votes, while his opponent Alfred M. Landon received 8. Decades later, the country turned almost entirely red, when incumbent Republican candidate Ronald Reagan carried 49 of the 50 states, with 525 electoral votes. He was the second candidate to do so, following Richard Nixon, who took 520 electoral votes in the 1972 election.
"Now if you'll excuse me, a beautiful young journalist from Kazakhstan wants to show me her hotel suite" https://t.co/RF4A6HwvZH

— The Daily Show (@TheDailyShow) November 4, 2020
5) Each US state portrayed by one photograph (or two).
I stumbled across this recirculating on social media post-election, even though it's a few months old. It's from a website called ParentsDome and features some entertaining and funny photos. A couple of them are below. Try and guess which state they represent and then click through from this link to find out and see the others.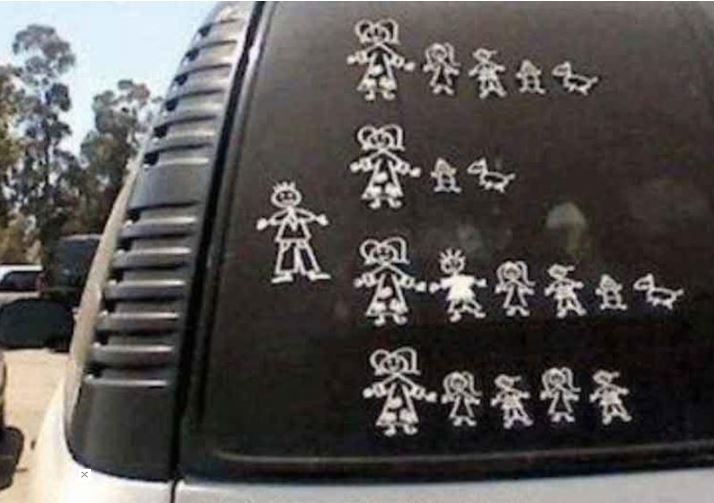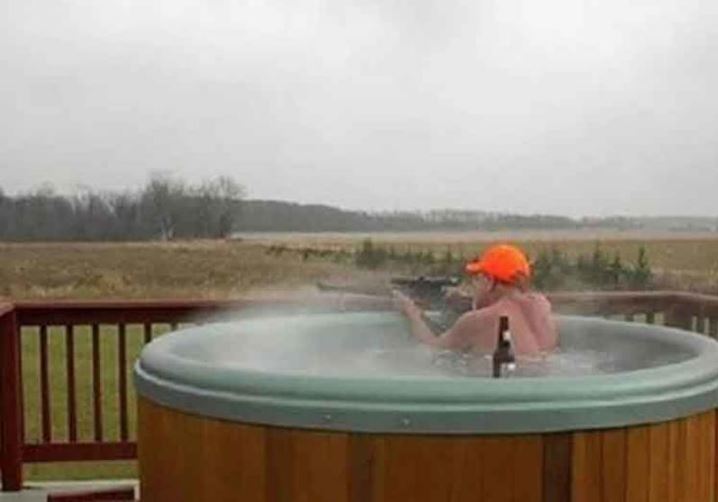 6) The chaotic unravelling of Jack Ma's US$35 billion IPO.
Big, big news out of China this week was the pulling of the plug by Chinese authorities on the US$35 billion initial public offering of Jack Ma's fintech giant Ant Group at the eleventh hour. Bloomberg delves into this. And it seems even Ma, China's richest man, can't get away with criticising the country's government.
Ma, a former teacher who's widely revered in China, faced an unusual amount of criticism in state media after he slammed the country's financial rules for stifling innovation at a conference in Shanghai on Oct. 24. His remarks came after Vice President Wang Qishan -- a Xi confidante -- called for a balance between innovation and strong regulations to prevent financial risks.

"It appeared that, intentionally or not, Ma was openly defying and criticizing the Chinese government's approach to financial regulation," Andrew Batson, China research director at Gavekal Research, wrote in a report.

The weekend before Ma was summoned to Beijing, the Financial Stability and Development Committee led by Vice Premier Liu He stressed the need for fintech firms to be regulated.
For those organising the highly anticipated IPO its cancellation really did come as a bolt out of the blue.
On Tuesday, confusion over the suspension triggered a flood of calls to Ant's bankers from baffled money managers. The sense of whiplash in some cases was stark: Just an hour or two before the suspension was announced, Ant's investor relations team was still trying to confirm attendance at a post-IPO gala in Hong Kong. One of the company's biggest foreign investors predicted the episode could do lasting damage to confidence in China's capital markets.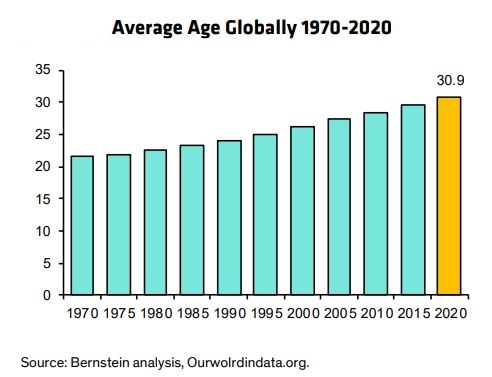 7) Is Goldman Sachs 1MDB settlement: a meaningful punishment for major financial crimes?
Writing for the International Consortium of Investigative Journalists, Spencer Woodman looks at the US Department of Justice's settlement with Goldman Sachs over the investment bank's role in a massive bribery scheme that syphoned hundreds of millions from IMDB, Malaysian public coffers. Goldman Sachs agreed to pay nearly US$3 billion to authorities in various countries, and agreed to its Malaysian subsidiary pleading guilty to conspiring to violate US bribery laws. But is the penalty stern enough?
In its action against Goldman, U.S. authorities used a controversial tool called a deferred prosecution agreement, or DPA, in which an offending firm pays a fine and agrees to a period of probation in order to avoid the potentially ruinous prospect of being criminally prosecuted.

Critics say that the U.S. legal system's increasing reliance on DPAs to address financial crime reflects its softness on corporate executives, who can often safely assume that they will not face jail time for white-collar misconduct.
And;
What stands out about the DPA to Brandon Garrett, a law professor at Duke University who has extensively studied corporate prosecutions, is the size of the fine: he says it looks surprisingly small. U.S. prosecutors, according to Garrett, took a number of steps favorable to Goldman in calculating the fine, including deducting penalties the bank had paid foreign regulators from its own fine.
And;
Garrett said that the U.S. portion of the fine was "far below" the federal guidelines on what the government could have fined Goldman for the massive theft it admitted to aiding. Garrett says that federal prosecutors granted Goldman "credits" for favorable behavior during the investigation – although "it isn't exactly clear what that credit was for." The DPA states that Goldman had only partially cooperated with law enforcement during the investigation. At points, the bank dragged its feet on providing key information and failed to self-report FCPA breaches that it knew had occurred, according to the filing.

"Self-reporting is incredibly important," Garrett said. "There should be an identifiable consequence for failing to self-report. Here, I don't think there was."