The Commerce Commission's Anna Rawlings explains some of the latest changes to our credit law, and what it means to be a Fit and Proper director or senior manager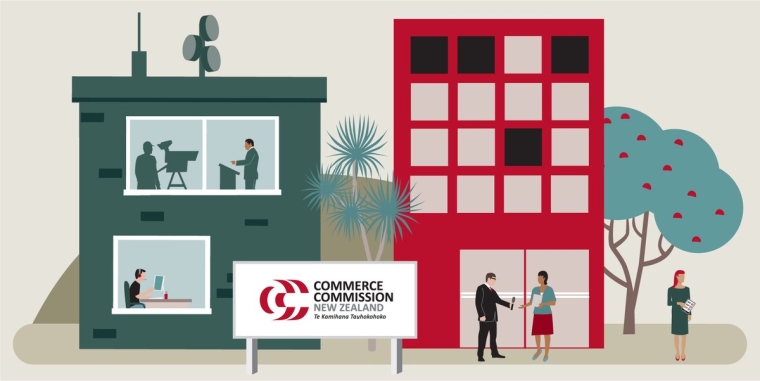 By Anna Rawlings*
In 2019, the Government decided to change consumer credit law to strengthen protections for borrowers.
While a raft of changes under the Credit Contracts and Consumer Finance Act (CCCF Act) have already been introduced, from October all lenders offering consumer credit as well as mobile traders selling goods on credit will need to be certified by the Commerce Commission, unless they are specifically exempt from the certification regime.
What that means is that the Commission will need to be satisfied that you (if you are a sole trader) or your directors and senior managers (if you are a company) are fit and proper persons to perform your roles – or in other words, that you are financially sound, honest, reputable, reliable and competent to do the job.
From 1 June lenders and mobile traders can start to apply for that certification, but timing for when that application must be made will vary depending on whether you are already registered on the Financial Services Providers Register (FSPR).
So, if you're a lender or relevant mobile trader, how does this all apply to you?
Certification becomes compulsory from 1 October 2021.
People can start applying for that certification from 1 June.
For lenders and mobile traders who are currently registered on the FSPR, before certification becomes compulsory on 1 October 2021 you do not need to be certified until you complete your next annual FSPR confirmation.
For lenders and mobile traders who are not already registered on the FSPR on 1 October 2021, you will need to be both certified by the Commission and registered on the FSPR before you can provide consumer credit or mobile trading services.
To apply for certification you need to make sure that you have selected Consumer Credit Contract or Mobile Trader (as appropriate) under 'Maintain Financial Services' on your FSPR dashboard – this can be done either when you first apply to register on the FSPR as a lender or mobile trader, or when you complete your next annual confirmation. Selecting either of these services will automatically trigger the CCCF Act certification process and you will be sent an email informing you of the information you will need to supply in order to be certified, and how to proceed from there.
We suggest all lenders and mobile traders consider applying to the Commerce Commission for certification at least two months before they have to be certified, as this will in most circumstances enable them to continue trading while the certification process is underway. Applying for certification less than two months before you need to be certified risks certification not being available by the time it becomes compulsory and this means you will need to stop providing lending or mobile trading services from the date you needed to be certified until certification has been granted.
We know there are currently around 1,600 lenders registered on the FSPR. We also know that some organisations currently providing consumer credit or relevant mobile trading services might not see themselves as lenders and as a result they may not currently be registered as a lender on the FSPR. So, now is the time for businesses to take a proactive approach to fit and proper certification and ask themselves: could this apply to me?
To help, we have certification guidance on our website, and recommend that those who may be unsure about whether they need to be certified seek legal advice if they need it.
It's important to know the consequences of getting it wrong could be significant. From October it will be illegal for lenders and mobile traders that are subject to the new certification rules to operate if they are not certified. Doing so could result in penalties of up to $600,000 for a company or $200,000 for an individual.
It is important that all lenders and mobile traders understand the changes to their obligations, for their own benefit, as well as for the benefit of the New Zealand consumers they are providing credit to.
So, if you are a person or a business who these changes might apply to, now is the time to ask some questions to ensure you are doing all you need to do to stay on the right side of the law.
---
*Anna Rawlings chairs the Commerce Commission.