With rural New Zealand sensing the public policy wheels are about to fall off, Guy Trafford wonders if another 'cuppa tea' is required to get some of the developing flaws sorted out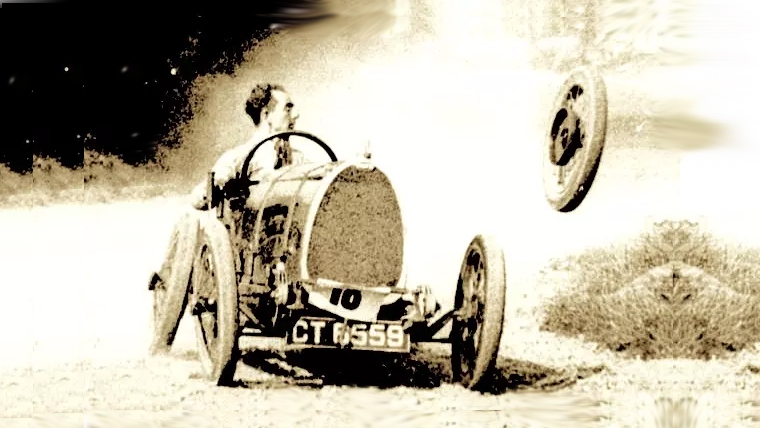 I have tried to resist the urge to comment upon how the Covid vaccination roll out, among other related things, has been going. Or, not going as the case may be. But increasingly it appears as though there is starting to be a rural-urban separation or more specifically South Island-Auckland (and Wellington) split.
Sitting in Central Canterbury in yet another wet day (in a few months we will be saying long may they last but we don't really need more rain at the moment), I am reminded of the old childrens' story regarding the little boy on the train who could hear the train telling him that a wheel was about to fall off. But no one else could hear it and he couldn't convince the powers above (adults) what he was hearing.
New Zealand feels like luck has been the major reason we have not ended up like some of the Australian states with repeated lock downs.
The issue that is really compounding the feeling that our luck is getting close to running out, is the lack of any real progress in getting Group 3 vaccinated. Certainly, down here. No doubt this is compounded by the issues around the Canterbury DHB although I suspect there is a story to be told around this also and not all is as it appears. I and good wife finally got our call-up to get our first vaccination last week, (worth mentioning both post 65 and one at least should be on the higher priority with a "pre-existing condition"). After finally giving up with the on-line scheduling tool which kept saying there were no available vaccination sites in the country let alone Canterbury, a couple of calls to the Helpline ensured that we are on the list in Mid-August to get our first vaccines.
For those not living within a short commute to SH1 or Christchurch, rural folk will have to contend with considerable travel to get to a vaccination station also. But rural folk are used to that, right? This comes with the backdrop that there are some in Group 3 I know who are still awaiting to get the first notification.
In the meantime, Chris Hipkins says Canterbury has to remember it is part of New Zealand and get with the programme. Fair enough, then we hear that Auckland is planning a mass vaccination programme for all and sundry, (15,000) before the end of July and that MainFreight is planning a mass vaccination for a 1,000 or more of its staff in the first corporate mass vaccination.
It is great that there are the vaccines and resources available for these programmes to go ahead but there is this growing disconnect between Wellington and seemingly Auckland, and the South Island, I can't comment too much on other regions. These examples and the lack of any meaningful commentary that feels like it can be trusted add to the feeling of nervousness building up at least in Canterbury, that we are living on borrowed time. (Remember, the timeline given back in March).
It is/was this same disconnect that led to the farmers protest last week and appears to be heading towards another battle with local body authorities other the Three Waters Programme which is being foisted upon councils with seemingly a lack of time for meaningful consultation.
The government is quick to put out 'big picture' regulation or at least what it aspires to be regulation in the near future, but it is very lacking in providing the detail about how these regulations are going to be implemented and more importantly a lack of appreciation how these regulations are going to impact upon society.
No doubt, apart from the Covid issues, much of the problem or urgency comes from successive previous governments lack of action and those in power now with limited scrutiny are in a hurry to catch-up on lost time. However, with seemingly limited appreciation of how New Zealand operates outside of the halls of Parliament there is a distinct wobble starting to be felt on at least some of the wheels propelling the train forward.
David Lange back in 1987 could detect such a feeling when in power and called for a "cuppa tea" just to give the country time to catch up and perhaps more importantly for his colleagues in power to draw breath and consider what and how things were progressing.
Perhaps the politicians have done the numbers, recognise that they are going to lose much of the Blue gains they made at the last election anyway and have their focus on their traditional support areas. If this is in their thinking it is a shame as under the earlier team of 5 million mantra New Zealand came together like no other country seemed to be able to achieve.
We now seem to be going into a phase of "A Game of Two Halves" which could still be avoided if the current mode is changed.
Happily, in the little boy and train story all ended well with the 'wobbly wheel' getting fixed. Here's hoping for New Zealand.