Why we need to debate a later retirement age and our pension system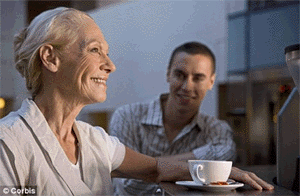 The great New Zealand dream is focused on family, home-ownership, retirement and grand-children.
This life cycle of real estate ownership is taken for granted, or at least it has been until recent years.
The assumption is that any hard-working young family can buy their first home, raise a family, buy a bigger home, pay off the mortgage, kick the kids out, retire and then downsize to free up cash for retirement. This was the case up until around 2006 in New Zealand's biggest cities. But the housing boom from 2002 to 2007 and some surprisingly persistent but as yet unidentified factors have made it much more difficult. Home ownership rates have dropped, people are being forced to delay their jump into home ownership and some are simply choosing to rent forever.
Some have given up and left the country.
Now a new academic paper by Andrew Coleman at Motu Economic and Public Policy Research suggests that this shift towards lower home ownership and a widening divide between young renters and older landlords is not an aberration. Coleman's paper titled " Squeezed in and squeezed out: the effects of population ageing on the demand for housing" demonstrates how this divide of the generations will get wider as New Zealand's population ages. Without tax reform or pension reform, this trend will worsen.
Coleman concludes that as the population ages and the inherent biases towards property investment keep driving house prices and saving behaviour, the young will be forced to stay renting and the old will stay in their big houses. The young will have to pay higher taxes to keep the current pension and healthcare systems going, making it more difficult to buy a home and service the debt.
Meanwhile, older home owners will plough their savings deeper into rental property because of the inherent tax advantages, even after the changes included in the budget. If this happens, New Zealand risks becoming ghettoised into two groups: apartment dwelling young and middle-aged renters and villa-dwelling old landlords. Either that or no one ever leaves home. The social costs would be corrosive. It would mean sicker, weaker families and a less cohesive, more transient population.
Coleman's conclusions from the paper and the model are best expressed in the haiku that accompanies Motu's research papers: "The young pay taxes/So the old live in mansions/They wanted when young."
I think New Zealand needs to have a debate about our taxation system, our pension system and the looming clash of the generations if we do not change these systems. Hopefully this paper from Andrew Coleman gets people thinking and talking. At the moment, the Prime Minister John Key has tried to shut down this debate by only tweaking the property taxation system in the budget and refusing to debate the idea of delaying the retirement age or changing pension entitlements.
His threat to resign if these things change has deliberately taken them out of the debate. If the main opposition party won't raise these issues, maybe both young and old people who worry about these trends should start the conversation themselves.
Off we go.
* This article was first published in the Herald on Sunday.