Opinion: Inequality in NZ: why wealth is accumulated in a dangerous way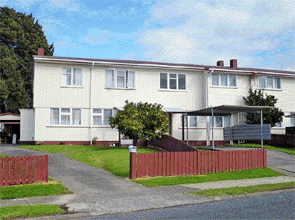 By Neville Bennett
New Zealand households have a lot of catching up to do in the international wealth stakes.
The amount of wealth commanded by individuals is lower than in most OECD countries: for example, Australians just before retirement are more than twice as well off. Moreover, our rate of wealth accumulation is lagging behind other countries, so there is little prospect of catching up unless there are amazing changes.
Perhaps some change can be prepared for by making the facts available.
Wealth studies are few and far between, and there is often apathy towards the subject. But it is incredibly important, as half of the population are so poor, that they can be said to lack a stake in the country. Many Kiwis struggle for a lifetime but leave little wealth behind them.
Contrary to popular mythology, New Zealand is still an unequal society.
The top 10% of the population holds 50% of total wealth, and the bottom half of the population owns around 5%.
The precise amounts have not been surveyed for several very volatile years in which houses, land and shares have boomed and slumped, many finance companies have crashed, and interest rates have gyrated. As houses are an important asset, and their value has retreated, the age of the data is not a big issue.
 
One way of looking at the situation is to envisage a cake which represents the nation's wealth.
The top decile (that is the wealthiest 10%) claims half of the cake. The bottom 50% of the population gets crumbs only as their share, a mere 3%.
In 2001, the top 10% had an average wealth of $1.1 million, but the lowest 50% have negligible assets; indeed, 16% have negative assets - they are in debt.
Thirty-nine percent of the population had less than $20,000 - that is, 800,000 New Zealanders had less than $20,000 in net assets. 
This wealth distribution is similar to that of the USA, UK, Australia and Canada. In most of them the bottom 30% has less than 1% of the cake. But the proportion of people with negative assets in New Zealand (16%) was remarkably high, comparing with only 4% in Australia. 
Definitions
As wealth is not often discussed, it will be helpful to define it. There is some confusion between income and wealth which we had better sort out. Both are part of a person's purchasing power.
Income is an increase in purchasing power over a given period of time, while wealth is what you are worth, the amount of purchasing power you have at present (without using credit).
Wealth is a stock, while income is a flow.
To explain further, imagine an individual had a bank deposit of $10,000 yielding 5%. She would have a stock of wealth of $10,000, and an income flow of $500 per year.
The evidence on data used in the article comes from two sources, one was a survey in 2004 by the New Zealand Institute, and more recent material is from the Department of Statistics. 
Statistics NZ acknowledges that wealth distribution data is useful for policy formulation and for its implications for health outcomes, economic and social well-being, and the ability to withstand life shocks.
It estimates wealth distribution on an empirical basis. It attempts to be longitudinal, so it is not a mere snapshot of the present situation, but will eventually show the evolution of net worth over time. This is important as some groups of people may have few assets today (e.g. students) but is a decade they might be well off, especially if they have inherited wealth.
A study over time is useful for policy research into such questions as: "are tax cuts effective in promoting greater equality?' The data comes from The Survey of Family, income, and Employment (SoFIE) 2003-4.
Obviously we will be talking a lot about averages. technically, this is the arithmetic mean. A 'mean' is what we get by dividing a sum total by a number. For example, if 5 people have in a street have houses worth $300,000, $320,000, $380,000, $400,000, and $420,000 respectively, the mean in $370,000. But what happens if the next house is worth one million dollars? The mean is now $475,000, which is more expensive than 5 of the 6 houses.
 
The 'median' avoids this problem of extremes. It is the value with an equal number of items with values below as above it. In the case of our 5 houses the median is $380,000, as there are two houses below that, and two houses more valuable. If we add the sixth house, the median value is the mean of the two middle houses: ($380,000 and $400,000 = $390,000.) The median gets rid of some extremes. The 'mode' is also useful. (The 'mode' is the most common value in a set of numbers.) If most houses in the locality were valued at $320,000, the mode would be $320,000 because more houses were worth $320,000 than any other specified valuation .
Some methods of investigating wealth
Some readers might like to skip this section, but other might be interested in methodology.
Some of the breadth of wealth distribution is a function of age.
Thus the median wealth of 18-24 year olds is just $100, but it is $200,000 for 60-64 year olds.
But some people do not accumulate any assets before retirement. A very large number of people are almost totally dependent on national superannuation as the major source of their retirement income.
The New Zealand Institute suggests that it is possible "that people make a deliberate, rational decision not to accumulate wealth because of the existence of a publicly provided pension".
There is an obvious link between income and asset acquisition. Unsurprisingly, people with higher incomes tend to have more assets.
But the relationship seems to begin at about $50,000 per annum. Below that level, households struggle and live hand-to-mouth.
As the median level of income for individuals is about $30,000, and the median for households is $50,000, half of the population are on incomes that make it difficult to save.
Some incomes advance with age, but many New Zealanders will never exceed the median income.
Household Expenditure data indicates that between 1984 and 1998 about 50% of all savings were by people in the top 10% of income earners. Income seems a more powerful determinant of asset acquisition than age. Nevertheless, income, age, education, family structure, inheritance and occupation only explain about 40% of variations in saving.
What really matters
This means that institutions and individual preferences are extremely important.
Institutions do matter. As recently discussed in NBR the level of wealth of people who participate in employer-based superannuation schemes is substantially higher than those who do not participate.
Moreover, housing plays a huge role in asset acquisition.
Home ownership rates were at 68% in 2001, but the poorer people have a rate of about 50% while the rich have a rate of 80%. There is a very strong preference for housing assets. But a car is owned by 77% and 91% have a deposit account.
But only 21% have private superannuation.
Most financial assets are concentrated in the ownership of the richest part of the population. New Zealanders hold more of their total wealth in motor cars than in shares.
Housing wealth was increasing its share of total assets before the recent price surge. Financial assets have declined as a proportion of wealth holding. This marks New Zealand off from other Anglo countries.
It is important to determine why Kiwis have a relatively low and declining share of financial assets.
Clearly Government policy tends to encourage tax free gains in housing while taxing deposits and dividends. Other countries have policies which encourage both home ownership and financial asset ownership, but New Zealand was late to introduce KiwiSaver. Australia has a compulsory superannuation scheme and the USA encourages savings through tax-advantaged accounts.
The outlook is rather gloomy, with a declining rate of home ownership, an increasing student loan debt, and a general change by the population to less frugal habits with a greater willingness to assume credit-based debt. We can only conclude that it is increasingly difficult for New Zealanders to advance financially.
So "a growing number of Kiwis will be without any meaningful stake in the economy and society".
--------------------------------
* Neville Bennett was a long-time Senior Lecturer in History at the University of Canterbury, where he taught since 1971. His focus is economic history and markets. He is also a columnist for the NBR.
neville@bennetteconomics.com