Alex Tarrant compares Labour's and NZ First's economic policies and finds they are the same; What to expect from a coalition of the left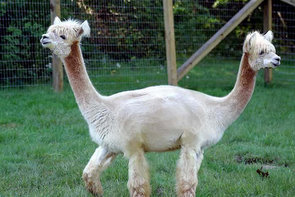 By Alex Tarrant
What to expect if Labour and New Zealand First end up in government together after November 26: No more freely floating exchange rate, a higher top personal tax rate, no (or very, very few) sales of farmland to foreigners, no government help for troubled private companies, and no State Asset sales.
Why? Because the two parties' economic policies are the same.
Labour leader Phil Goff has refused to rule out working with NZ First leader Winston Peters, while PM John Key has told New Zealanders a vote for Winston is a vote for Labour. Throw the Greens and/or Maori Party into the mix (and no one knows what way Peter Dunne will go) and you could get some super-leftie coalition.
Goff defended his decision to not rule out Peters by saying it was arrogant to rule anyone in or out, although this stance was shown to be fictional when Goff later ruled out working with Hone Harawira after the November 26 election.
One reason Goff can't rule out Peters is because wiley old Winnie might just turn out to be a kingmaker come election time. But another reason is that knocking Peters would mean knocking NZ First's economic policies – something Labour can't do because of the similarities between the two.
Take a look:
The New Zealand dollar
National is sticking to its guns over a free and floating exchange rate: When it's low, it's good for exporters, when it's high it helps control imported inflation.
Since losing the 2008 election Labour changed its view on the floating exchange rate, calling for a 'dirty float' to keep the NZ$ at a level more beneficial to exporters than it is now (almost 80USc). Here's Finance Spokesman David Cunliffe last year:
Something needed to be done on how New Zealand handled its currency due to changes in the global financial environment, Cunliffe said. The majority of countries now had now moved away from clean floats of their currencies, he said.

"We are particularly small, and we are particularly exposed," he said.

"We are not advocating pegging the dollar and we do accept the need for caution in respect of our currency, but we also agree that the current status quo is killing a lot of manufacturing exporters. And just imagine if we were not sitting on a 30 year spike in agricultural commodity prices, what would Federated Farmers be saying about it then?"
Peters' thoughts on the NZ$ are firmly on the NZ First home page:
If we control our dollar by keeping it at a weighted average of our trading partners, we can help our exporters and stop it being the 10th most traded currency in the world by currency traders who just don't care about us
Taxes
Labour has been saying it would raise the top tax rate again (for a threshold "well into" six figures if it were to get into power on November 26.)
Peters has been attacking National for the tax cuts it gave to wealthy earners too:
Despite the doom and gloom for those at the bottom of the heap - those at the top are creaming it!

Here is an example.

 In the last Budget the government gave its mates some big tax cuts.

Look for example, at the boss of the Australian bank Westpac in New Zealand.

His salary is $5.6 million dollars. That's right 5.6 million dollars.

When National handed out tax cuts - the bank boss got more than $5,000 a week extra.

That's right $5,000 a week extra because of his tax cut.

Now for the unfairness of it all.

National recently lifted the minimum wage by 25 cents an hour to $13 an hour.

That means someone on the minimum wage - and there are thousands of them - now receives just over $27,000 a year.

That amounts to about $437 a week take home pay.

It's easy to see the people this government is looking after.

If you are a bank boss on $5.6million, helping cause a recession, you get an extra five thousand a week.

If you are on the minimum wage - you get an extra 25 cents an hour.
Farm sales to foreigners
Here's a few lines from the Labour website on their policy on selling land to overseas investors:
No overseas person has the right to buy our land - it's a privilege. If you want to buy into New Zealand, then you'll have to bring something to offer New Zealand. 

Stricter controls on overseas purchases of farm land

Labour will reverse the current approach to overseas sales of land. Instead of the overwhelming majority of farm sales being approved, the overwhelming majority will be declined. 

Sales will be declined unless the overseas purchaser of farm or forestry land will also invest in significant further processing of related primary products and related jobs that would not otherwise occur.
And in case you had missed it, here's their spokesman on the issue, David Parker, calling for the current Chinese bid for the Crafar farms to be declined.
Economic Development and Associate Finance spokesperson David Parker says Labour would make changes that would prevent such sales proceeding.

"New Zealand's farmland is of strategic importance to our economy and must be protected," David Parker said.
Now take a look at comments from a Winston Peters press release a few days ago:
New Zealand First says reports of another potential sale of the 8,000 hectares of Crafar dairy farms to foreign interests amounts to a form of treason, which must be stopped.

Winston Peters told a GreyPower audience in Levin today that good dairy land in the world was at a premium and New Zealand simply could not keep letting its resources fall into foreign hands.

"Needless to say Chinese interests have again targeted the Crafar farms as part of their long term campaign to build up and control food supply resources around the world.

"They know this National led government has no loyalty to its citizens and even less regard for the generations of New Zealanders still to come."

Mr Peters warned that no matter what sort of public relations spin was put on the purchase, the fact remained that a large part of New Zealand's dairy industry would be controlled from Beijing.
SOE sales
Next up is the sale of State Owned Assets. National is considering selling up to 49.9% of Mighty River Power, Genesis Energy, Meridian Energy and Solid Energy in a move toward a mixed-ownership model for the companies much like the Air NZ model. This has galvanised the left.
National is planning to sell New Zealand's state owned assets - including some power companies.

This will push up the price of power at a time when many families are already struggling to make ends meet.

Under Labour there will be no asset sales. And we'll do more to make sure that the cost of living is kept under control.
And now New Zealand First in a speech Peters gave to Victoria University's Pols 111 class:
We learned through the experiences of the mid 80's to mid 90's that a country in a parlous economic position must never sell the state assets created by generations of taxpayers.

It is the most basic and commonsense principle of economic governance.

Dismiss out of hand what the neo liberals preach on campus.

When it comes to economic commonsense they are Neanderthals.

If you own a market garden and you get into financial difficulty do you sell your tractor or rotary hoe?

Or your vegetable stall at the gate? Or worse, some of your land?

Of course you don't!

What happens when next you need a sustainable income?

You end up with nothing, no income and no job, and probably nowhere to live as well.

The government is planning to sell some state assets after the election. 

It's talking about selling shares in some state owned enterprises like power stations.

There are other assets with "for sale" signs but just think for a moment about how dumb it is for any country to sell off its only renewable sources of energy.
Government bailouts
Labour's Cunliffe has called for Finance Minister Bill English to resign over the government's handling of South Canterbury Finance, saying the failed company should not have been allowed to continue being covered by the Crown's deposit guarantee from 2009:
National's mishandling of the South Canterbury Finance collapse is a disaster of epic proportions and Finance Minister Bill English must resign, says Labour's Finance spokesperson David Cunliffe.

"Bill English and company turned down recapitalisation offers that would have limited taxpayer costs for SCF to around $500 million," David Cunliffe said.

"Instead National insisted on throwing it into receivership. National has grossly mishandled the issue.

"Losses have already reached $1.2 billion and are still climbing," David Cunliffe said. "The extra $700 million lost to the taxpayer is in effect roughly equivalent to all the new money John Key has just cut out of this year's budget.
Peters also attacked the government for pouring money into South Canterbury Finance, and had a go at the government's handling of AMI:
Over the past few weeks we have had financial scandal after scandal.

Bailout after bailout.

The government is pouring billions of dollars of good money - taxpayers money - into failing business like South Canterbury Finance and AMI insurance.

The story of AMI is simply this.

The business leaders of this company were happy to take millions of dollars in premiums from ordinary people but when the time came to put their money where their mouths were they went bleating to the government.

There is one very quick and simple solution to AMI, which has to honour its claims from the people of Christchurch, and it has to pay up quickly.

The government should simply nationalise AMI and send the people who supposedly ran this insurance company to a tent camp in a Canterbury pine plantation for the winter.
So where's the difference?
Nowhere really. Labour may have objected to a full nationalisation of AMI, but the differences seem to stop there. If Peters does end up becoming a contender for Parliament once again, there is only one major party he can work with, and at the moment they could almost be the same party.
And PS, there's not much difference from the above two and the Green Party's economic policies, although in any post-election bargaining the Greens could push for a capital gains tax (excluding the family home) as well.