Opinion: The FMA needs to bring its long running, Securities Commission inherited probes into failed finance companies to a speedy conclusion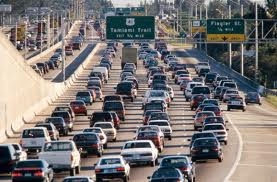 By Gareth Vaughan
It's time for the Financial Markets Authority (FMA) to take a leaf out of the Serious Fraud Office's book and draw the curtain down on its investigations into failed finance companies.
Up and running since May, the FMA inherited investigations into defunct finance companies from its Securities Commission predecessor. According to the FMA's website, 25 of these investigations are "continuing." However, it has been suggested to interest.co.nz that the FMA, which has only been in place under CEO Sean Hughes since May 1, may be near to revealing which cases it'll close and in which ones it'll go for the jugular. And if it does make such a revelation, it's not before time.
These live investigations, dating back almost four years, do in many cases involve money lost by elderly investors who aren't getting any younger. They, and their younger counterparts, deserve some closure so this sorry chapter in New Zealand's investment history can be brought to an end, hopefully with lessons taken aboard about the likes of risk pricing, financial literacy and capitalised interest loans.
The live probes date back as far as August 2007, almost four years, when the Securities Commission launched an investigation into Propertyfinance Securities after it collapsed into receivership owing NZ$80 million to about 3,000 debenture holders on August 29. Among the FMA's other longer running, live investigations there's also one into LDC Finance, opened when the receivers were called in September 2007, and another into sharemarket listed Geneva Finance (which continues to limp on and on), launched with its need for a moratorium in October 2007.
More recently investigations were launched into two companies in the Crown retail deposit guarantee scheme - Allied Nationwide Finance and South Canterbury Finance - when they fell over last August, and the youngest probe begun by the Securities Commission is one into Finance & Leasing, started in January this year when Deloitte got the call to step in as receivers with NZ$17 million owed to 277 debenture holders.
Gone by Christmas
In a Double Shot Interview last week, Serious Fraud Office (SFO) general manager of financial markets and corporate fraud, Simon McArley, told interest.co.nz the SFO hopes to wrap up its remaining investigations into failed finance companies by Christmas. Now, of course those charged by the SFO will remain in the spotlight through court cases for months or probably years yet. But at least we'll know who is going to face the music and who is off the hook.
Under CEO Adam Feeley, who succeeded Grant Liddell in late 2009, the SFO has narrowed its focus to fewer and more significant cases and aims to complete all its investigations within a year. Feeley says with limited resources, the SFO is not playing a volume game, but rather prioritising a smaller number of cases that are large in terms of the scale of the alleged fraud and/or impact they have on public confidence in the administration of the law or the integrity of the business sector.
Therefore, he says in the SFO's statement of intent the following criteria is used to prioritise cases:
* There should generally be multiple victims, usually investors, of the suspected fraud.
* The sum of money lost, should generally be more than NZ$2 million.
* The nature of the alleged criminal transactions should be such that they have significant legal, investigative and/or accounting complexity beyond the usual resources of most other law enforcement agencies.
* In the case of bribery or corruption matters, the emphasis will be on crimes which involve public officials and could thus undermine public confidence in the administration of laws.
A similar policy from Feeley's counterpart at the FMA, albeit relevant to the FMA not SFO's mandate, would also be welcome and could prevent the new regulator from getting as bogged down in investigations as its little mourned predecessor.
Huge impact
The impact of the finance company meltdown has been massive. More than 60 finance companies and other entities have met their Waterloo since 2006 putting NZ$8.59 billion of investors' money, held in more than 205,600 deposits, on the line. See full details in our Deep Freeze List here.
This debacle was the key reason behind the creation of the FMA, which has replaced a Securities Commission perceived to have fiddled as Rome burnt, or in its chairwoman Jane Diplock's case, to have spent too much time globetrotting to attend to pressing matters at home.
But to give the Securities Commission some credit, 26 investigations into dead finance companies have been wrapped up.
Charges were laid in 14 cases including against the directors of Bridgecorp, Capital + Merchant and Dominion Finance. Nathans Finance directors Mervyn Doolan, Donald Young and Kenneth (Roger) Moses have been found guilty on five charges of breaching the Securities Act and face sentencing on September 2, which could mean jail. And another 12 concluded investigations have seen cases simply closed where no wrongdoing was found, or referrals made to other regulators such as the Ministry of Economic Development's National Enforcement Unit.
In its short life the FMA has so far shown it's prepared to move quickly. Witness the swift action against low ball share offerer Bernard Whimp. It also used new powers to step in to stop Geneva Finance from raising money from the public,  and look at its willingness to ruffle financial advisor feathers through its "cowboys belong in the movies not the financial markets" advertisements. (Disclosure: These ads are also running on our site).
So now Hughes & Co need to bring some closure for long suffering finance company investors, some of whom must be wondering whether those who presided over the loss of their hard earned savings will face justice in their lifetime.
This article was first published in our email for paid subscribers this morning. See here for more details and to subscribe.