Bernard Hickey talks with Marcus Lush on Radio Live at 6.50 am about Europe's worsening debt crisis; Farming's ETS exemption and Christchurch rebuilding delays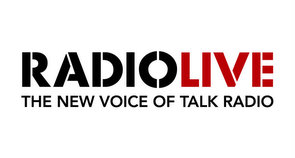 Every weekday morning just after 6.50 am I talk with Marcus Lush on Radio Live about the latest news in business, markets, economics and personal finance.
I usually send through suggestions the night before or earlier in the morning.
Sometimes we veer off into other areas or pick up on things that happen overnight.
But here's my suggestions as of 6.15 am this morning. I'll update later with a link to the audio. Here's the link.
Marcus
1.  The European debt crisis worsened over the weekend. European leaders rejected a US plan to vastly increase the size of its bailout fund.
The Greek prime minister canceled a trip to America. Greece could default within the next couple of weeks.
The Euro fell sharply in early New Zealand trade.
Here's more from Bloomberg on the Greek crisis.
2. Farmers look like they'll get a free pass with the emissions trading scheme.
Brian Fallow reports at NZHerald that Agriculture appears to have been excluded from the ETS.
3. Many Christchurch commercial property owners are deciding to use their insurance payouts to rebuild elsewhere because of delays getting reinsurance and the seven storey restriction for new buildings.
Cheers
Bernard
Click here to see all the frequencies for Radio Live in your area.
Scroll to the bottom of the page. Auckland is 100.6 FM, Wellington is 98.9 FM and Christchurch is 99.3 FM.