Bernard Hickey talks with Marcus Lush on Radio Live at 6.50 am about Michael Fay's Crafar bid; Google wallet; AMI's mega-loss; IRD fraud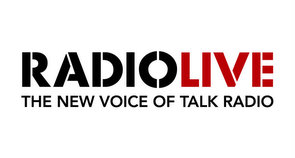 Every weekday morning just after 6.50 am I talk with Marcus Lush on Radio Live about the latest news in business, markets, economics and personal finance.
I usually send through suggestions the night before or earlier in the morning.
Sometimes we veer off into other areas or pick up on things that happen overnight.
But here's my suggestions as of 7 pm this evening. I'll update later with a link to the audio. Here's the link.
Marcus,

1. AMI made a loss of NZ$705 million in the last year and is now relying on taxpayer support to survive. AMI faces claims of NZ$1.937 billion and only has reinsurance of NZ$1.197 billion. That means it needs fresh capital. The government estimates that if AMI isn't able to get fresh capital from outside investors the government faces having to inject NZ$337 million in itself. AMI, meanwhile, appears to have given up the fight to remain a mutual. It faces a likely takeover from Tower or one of the Australian insurers. See more here in Alex Tarrant's article.

2. The IRD has uncovered a major fraud being committed by a Panamanian organisation that set up shell companies in New Zealand. It turns out we're way too light a touch. Over a four year period 143 New Zealand registered companies have been implicated in criminal activities overseas such as smuggling, money laundering and tax fraud with New Zealand Police and the Customs Service receiving 134 enquiries about them, Commerce Minister Simon Power says. See more here in Gareth Vaughan's article.

3. Michael Fay's consortium has increased its bid for Crafar Farms to NZ$171.5 million, but receivers say it's still NZ$30 million less than the Shanghai Pengxin bid and they will wait for OIO approval. Fay is arguing NZ assets need to stay in NZ hands. I wonder if that's always been his view. I seem to recall he was instrumental in the sale of various SOEs to foreign companies. See more here in our article.

4. Sometimes I like to highlight a new technology or trend. Google has announced its 'wave and pay' Google Wallet system, which could become the device we all use to pay for things. It's a long way off here, but it has massive potential. For advertising. For tracking spending. For convenience. For deals. For wiping out EFTPOS and shopping counters. Here's more at FastCompany.com.

cheers
Click here to see all the frequencies for Radio Live in your area.
Scroll to the bottom of the page. Auckland is 100.6 FM, Wellington is 98.9 FM and Christchurch is 99.3 FM.
(Updated with link to audio)