Bernard Hickey talks with Marcus Lush on Radio Live at 6.50 am about surprisingly weak June qtr GDP; Fonterra's record payout and Ferrier's last day; NZ's new US$ debt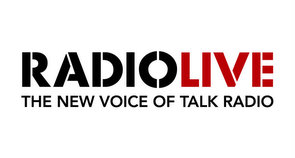 Every weekday morning just after 6.50 am I talk with Marcus Lush on Radio Live about the latest news in business, markets, economics and personal finance.
I usually send through suggestions the night before or earlier in the morning.
Sometimes we veer off into other areas or pick up on things that happen overnight.
But here's my suggestions as of 7.30 pm this evening. I'll update later with a link to the audio.
Marcus,

1. New Zealand's GDP was weaker than expected in the June quarter because many of us went overseas on holiday to spend our strong dollar, tourists didn't come here because of our strong dollar, manufacturers produced less because of our strong dollar and because construction remains in the doledrums.
Economists are not so worried because they're pretty sure things are picking up now we're well into the second half of 2011. We'll see. Here's our full report from Alex Tarrant.

2. Fonterra paid out a record NZ$10.6 billion in the 2010/11 because of near record high prices and record production. But it expects to pay out around 11% less this season because of weaker prices. Today (Friday) is also CEO Andrew Ferrier's last day in the job after 8 years at the helm. He and Henry van der Heyden steadied the ship at Fonterra after a very turbulent start under Craig Norgate. Fonterra is settled now and improving.
That it's still alive and growing after 10 years of drama here and abroad is something remarkable. It is our largest company and our biggest company on the international stage by a mile. Good luck to Andrew Ferrier in the future. He deserves a round of applause. See more here in our article.

3. Here's a story that's going under the radar here. Our companies are borrowing heavily from US investors at super low US interest rates in US dollars. That sounds great, as long as our currency stays high. The irony is all this borrowing is keeping the currency high.
Here's Gareth Vaughan's article on Transpower's latest US$380 million debt issue in America. NZ companies have borrowed around US$1.6 billion offshore in the last 12 months.


cheers

Bernard
Click here to see all the frequencies for Radio Live in your area.
Scroll to the bottom of the page. Auckland is 100.6 FM, Wellington is 98.9 FM and Christchurch is 99.3 FM.