Here's my Top 10 links from around the Internet at 4pm in association with NZ Mint.
I welcome your additions in the comments below or via email tobernard.hickey@interest.co.nz.
I'll pop the extras into the comment stream. See all previous Top 10s here.
My inspiration today is #7. What a great story.
1. China's wariness of Australia's mining boom - Chinese investors in failing Western Australian iron ore mines are getting tired and wary.
They've pumped a lot of money in and appear only to have driven up prices and costs.
There's also production delays.
The junior miners relying on cheap Chinese money may have to look elsewhere, or stop investing.
It raises questions about whether Australia's mining boom, and therefore its economic growth, can be maintained.
Reuters reports on the growing impatience from the Chinese investors here, and a slowdown in steel output:
China on Monday chopped its economic growth target for 2012 to an eight-year low of 7.5 percent, while the chairman of CISA on Tuesday forecast China's steel output growth at just 4 percent this year, less than half the 8.9 percent growth the previous year.

China's apparent crude steel consumption is expected to grow between 2.6 and 4.6 percent a year up to 2015, CISA said in its five-year forecast made last year, slowing from between 11 and 12 percent a year in 2005-2010.

"It is clear that eastern Chinese infrastructure is already saturated. The real estate sector is also probably close to being saturated," said Jiang Feitao, steel policy researcher at the China Academy of Social Sciences.
2. The problem with debt - If you think I'm an uber-bear, have a look at Tyler Durden at Zerohedge:
Global financial assets were only slightly greater than global GDP in 1980 but 3 3/8 times greater in 2010 with the increase in debt outstanding rising from a fraction of GDP to 2½ times accounting for the rise. The collapse of the credit bubble shows Ponzi debt had pervaded the credit structure, so deleveraging and a drop in asset prices to levels that incomes and production could sustain was necessary.

Governments immediately engaged in an all-out battle to prevent this necessary correction. As a result, the People's Bank of China balance sheet has expanded by an average rate of 43% a year over the last five years, the Fed's by about one-third, the Bank of England's by over one-fifth and the ECB's by one-sixth. Printing money on this unheard of scale reversed a significant part of the 2008-09 losses in asset markets – but the cost has been the rising insolvency of governments and banks.

Insolvency will keep dragging the European economy down until sovereign and bank balance sheets are repaired. Eliminating the Ponzi debt without fracturing the entire credit system is impossible.
3. 'No worries. Let's just punish the savers' - A can of worms has been opened by one of the members of the US Federal Reserve's Open Markets Committee.
Sarah Bloom Raskin has acknowledged that the strategy being followed by global central banks to deal with enormous debts and keep banking systems stable is to let inflation run ahead of term deposit rates by a little bit, essentially punishing savers. It's called the Great Repression.
She points out that most Americans have most of their wealth in stocks, rather than term deposits, so that makes the strategy OK.
In New Zealand, it's the other way around. New Zealanders have NZ$106 billion in term deposits and NZ$49 billion invested directly and indirectly in equities both here and overseas. Ouch.
Here's Raskin explaining why term depositers should pay at the expense of stock market investors:
"Critics of the Federal Reserve's accommodative monetary policy are correct that the low level of interest rates represents a strain on households who rely on income from interest-bearing assets," Federal Reserve governor Sarah Bloom Raskin said. But she also said this burden needs to be seen in its proper perspective, as "less than 7% of total household assets are directly held in transaction accounts, certificates of deposit, savings bonds, and bonds."

Instead, the vast majority of household wealth resides with stocks, real estate, company ownership and other forms that can benefit from Fed policies that seek to spur growth with very low interest rates, the official said.
4. Look out and up north - The Age reports Standard and Poor's has warned a slowdown in China's economy could trigger a slump in Australian house prices of more than 5%.
Yesterday Standard & Poor's released a report titled China Soft Landing Would Moderately Impact Australia's Housing Market. ''Australian house prices could decline by more than 5 per cent in 2012 if China's economy experiences a soft landing with GDP growth at about 8 per cent,'' it stated.

Vera Chaplin, Standard and Poor's managing director of structured finance, told The Age: ''Australian house prices are indirectly linked to the performance of the Chinese economy.''
5. What a hard/soft landing looks like - The New York Times' Keith Bradsher reports from inside China on what's happening with the real estate slowdown.
Su Weizhong and three other clerks late Monday morning stood at a desk with little to do at a plumbing supplies store in the wholesale market. "A year ago, there were people in every shop, looking and asking about the prices," Mr. Su said. "Projects are finishing, but there are absolutely no new projects this year."

Two Guangzhou real estate brokers said that prices here had dropped by up to 20 percent over the last year. The nationwide slowdown in real estate cost thousands of agents their jobs and led to the closing of hundreds of brokerage offices.

"There is no buying sentiment in the market right now," said a broker here who gave only his last name, Leung, because he feared retaliation for publicly questioning government policies.

Exports have also been weak this winter, a trend expected to continue in February statistics due out later this week, after adjusting for the Chinese New Year. Zhu Wei, the export manager at the High Hope Zhongding Corporation, a maker of festive lights and lanterns in Nanjing, said in a recent telephone interview that orders were down 30 percent from a year ago and still sliding, mainly because of the slack economy in Europe.
6. As the 0.1% get richer - The huddled masses get poorer. In America. According to the Centre on Budget and Policy Priorities.
7. We need a Ida Minerva Tarbell - Steve Weinberg points out via Bloomberg that she is the investigative reporter who singlehandedly brought down John D Rockefeller's Standard Oil in the early 1900s.
Tarbell's main finding was that Rockefeller had used predatory tactics (some of them legal in the most narrow sense of that word) to create an unlevel playing field. That occurred mostly in Rockefeller's dealings with the railroads crisscrossing the U.S. to haul freight. Although the railroads had been aided extensively by government and were therefore in theory a quasi-public utility, Rockefeller treated them like his private transportation company, using his vast influence and shrewd negotiating skills to extract favorable rates that no competitor could match.

Tarbell's expose led to public outrage, permanent stains on Rockefeller's previously exemplary reputation and a Supreme Court antitrust decision in 1911 breaking up much of Standard Oil -- although not destroying its reach in the oil industry.

During the first decade of this century, bankers, lenders and stockbrokers created a similarly unlevel playing field mostly outside the understanding of journalists. Inadequate reporting contributed to the painful economic collapse that continues to harm tens of millions of hardworking people.

It is not too late, however, for a modern-day Ida Tarbell equivalent to appear.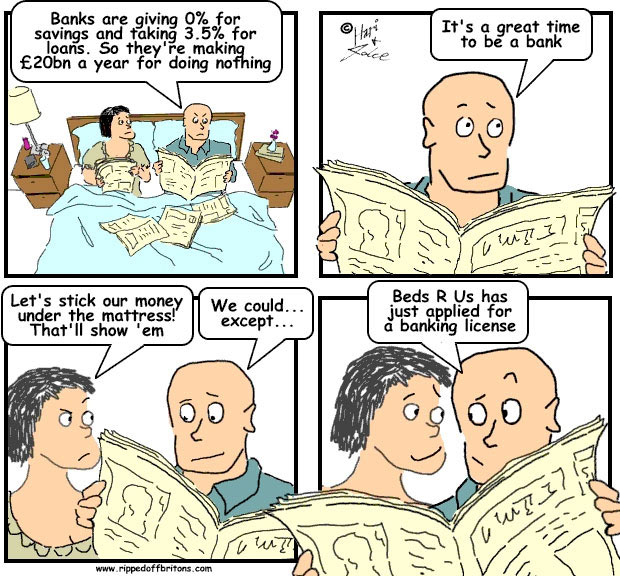 8. Australian gold export slump - BusinessInsider has picked up on a slump in Australian gold exports.
In seasonally adjusted terms, exports of non-monetary gold fell $1,070m (56%) to $856m.

Non-monetary gold, btw, just means gold not held by monetary authorities.
Sany (600031.SS), often referred to as China's Caterpillar (CAT.N), and other top domestic construction gear makers such as XCMG Group and Zoomlion Heavy Industry (1157.HK) (000157.SZ) are stepping up their overseas hunt for assets that will give them more than just technological know-how.

They're not just dismantling production lines and shipping them home, but going after brand recognition and established distribution networks, driving China towards its three-year goal of becoming the world's top exporter in the $150 billion global market for equipment like bulldozers, excavators and forklifts.
10. Totally John Clarke and Brian Dawe - Clive Palmer, a Queensland billionaire and living national treasure, says he would like to buy the ABC.
"I'll give you a hundred million for it."
"If you're not careful we'll end up in country controlled by the government."