Bernard Hickey is taking a well deserved vacation (in France) and so this edition of Top 10 is not Bernard's. In fact it won't be again until early May.
But, as a self-conscious substitute for the real thing, here's my Top 10 links from around the Internet at 10 am in association with NZ Mint.
I welcome your additions in the comments below or via email to david.chaston@interest.co.nz.
See all previous Top 10s here.

1.  Carol Baum at Bloomberg looks at four troublesome numbers for the US economy and thinks a debt disaster is on the horizon
It has long been 'known' that America's current debt burden relative to the size of it's economy is less than they built up, shouldered and worked through after WWII.
But it turns out there is a big - a very big - difference. This time most if it will fall due in about five years. They can handle the interest burden at the current average of 2.2%, but can they handle higher rates when that mountain of debt rolls over?
The bigger threat is rollover risk: "the same thing that got countries from Portugal to Argentina to Greece into trouble. It's the repayment of principal that often provides the catalyst for a market event or a crisis," says Lawrence Goodman, president of the Center for Financial Stability.

Based on the current structure, a one percentage-point increase in the average interest rate will add $88 billion to the Treasury's interest payments this year alone, Goodman says. If market interest rates were to return to more normal levels, well, you do the math.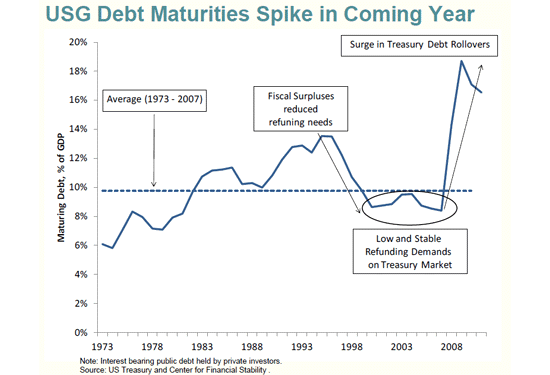 2. Rot at the core
There's a big and worrying multi-country inquiry currently underway into how the benchmark LIBOR index is operated. LIBOR is an important cog in international finance, being the base of how a huge set of transactional interest rates are set. But now, nitty gritty evidence is emerging that people thought they could manipulate it, and they tried routinely, it seems.
All this new evidence is undermining the credibility of self-regulating market mechanisms - or at least showing they need an essential element of real security and enforcement. At a minimum, they don't need small historical clubs running them as has been the case with LIBOR. Here's a report covering the issue by the UK Telegraph:
Tan Chi Min, a former RBS trader who claims he was wrongfully dismissed by the bank after it fired him for allegedly trying to manipulate Libor - the average rate at which banks lend to each other - said he had received the request in 2007 from Brevan Howard.

"Brevan Howard telephoned on 20 Aug 2007 to ask the defendant to change the Libor rate," according to a paper filed with the Singapore High Court cited by Bloomberg.

The court filing alleges RBS "received this request without objection". Brevan Howard is not a party to the lawsuit and is not being investigated or sued for any alleged wrongdoing. RBS and Brevan Howard both declined to comment.

Mr Tan claimed in his filing that Scott Nygaard, head of short-term markets finance at RBS, knew about the call from Brevan Howard. However, the filing contained no further details to support his allegations. However, he is reported to have said he would provide further evidence at a later stage.
3. It's what we do, not what we say, that is important
We won't buy expensive locally made products when inexpensive products of the same quality are available - even if our jobs are dependent on them. General Motors has been wooed and seduced for decades to make cars locally - most recently in Australia - but unless you force your citizens to buy them via high tariff protection, it will all fall apart eventually, as it is in Germany and England with the Opel brands. In open markets, customers rule despite the best efforts of politicians using taxpayers money.
4. Why Chinese is ideal for micro-blogging
Chinese is ideal for micro-blogs, which typically restrict messages to 140 symbols: most messages do not even reach that limit. Arabic requires a little more space, but written Arabic routinely omits vowels anyway. Arabic tweets mushroomed last year, though thanks to the uprisings across the Middle East rather than to its linguistic properties. It is now the eighth most-used language on Twitter with over 2 million public tweets every day.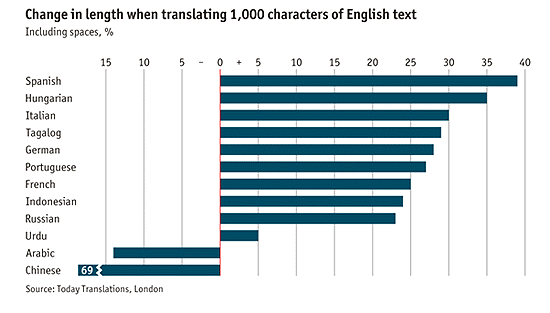 5. A disappointed fan
I am a big fan of Tom Friedman, the NY Times columnist and author and have been ever since reading The World is Flat in 2005 - I even went to Sydney to hear him speak earlier this year. But I had no idea he was in Christchurch recently until it was mentioned by readers and on Offsetting Behaviour. Damn.
But his short column on the visit comparing NZ and Australia to his own country is not one of his best. Proves that even award-winning columnist's see local life filtered through the views of the very few people you meet when the visits are fleeting.
6. Why gold is tarnished
Have you noticed how the gold price has languished recently? There is a 'jewellers strike' underway in India, and that is having an impact on international trade, it seems. Imports into India shrank to 95 tonnes in the January-March 2012 period compared with 283 tonnes in the same period in 2011, according to preliminary industry data. In fact, the ongoing strike against the Indian Government plan to levy excise duty on unbranded jewellery and hike import on gold has depressed imports to as low as 20 tonnes in March.
The gold industry is expecting a sharp rise in prices when that Indian demand returns, although this year's Indian wedding season may be over by the time the strike is settled. Of course, there is more to gold demand than that from jewellery - see our earlier investigation of supply and demand for gold here » - but it still accounts for nearly half.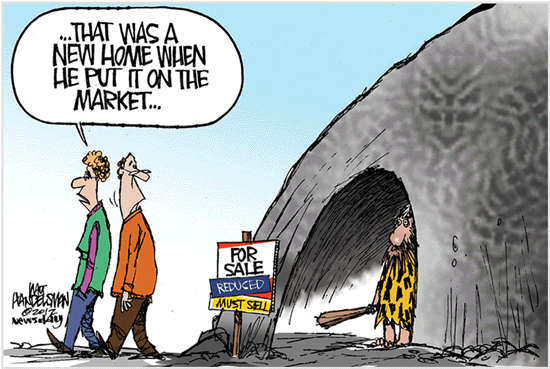 7. Where have the quants gone?
We know where most of the best statistical brains - the quants - went before the GFC, but since then, what have the best been doing with their skills? Big computers and complex algorithms battered financial markets.
Now the quants behind that debacle are turning to the social sciences - but with insights that excite the commercial world. Another bubble coming? Here's Sam Knight at the FT:
When I asked him whether the ongoing agony in the economy had thrown up research opportunities, he said: "Oh yes, absolutely… the mother of invention is all something, you know? Look at what happened in the war, you have loads of scientific breakthroughs."

But the professor's real animus is that he believes that what has been taking place in the financial industry – a heady meeting of computing power and the finest young scientific brains – is about to break into the rest of the social sciences. That is because what Treleaven's students do, what quants do, is find patterns in oceans of electronic data. In a hedge fund, that might mean finding relationships between price movements and then trading on them. In public health, it might mean tracking millions of pharmacy transactions and spotting the next outbreak of flu.

"They think of themselves as doing computational finance," Treleaven said of his students, "but let's jump forward: people who are interested in politics in the next 10 years will be doing computational politics." The calculating power and analytical techniques used in finance could also model the impact of public policies, or seek insights in sport and education. This year, for the first time, Treleaven has a psychology graduate among his students and he enjoys telling undergraduates from other faculties – economics, music even – that they should learn how to program computers if they want to stand a chance in the world that is coming.
8. Karl Marx is 193
The world's most typical person is a 28-year old Han Chinese man with no bank account who earns less than NZ$15,000 a year. Karl Marx would not be surprised. About much else, he'd be shocked.
Some people still hail his apparent foresights, but in the end he overlooked the importance of the endless ways that capitalism can morph and adapt to the challenges it faces.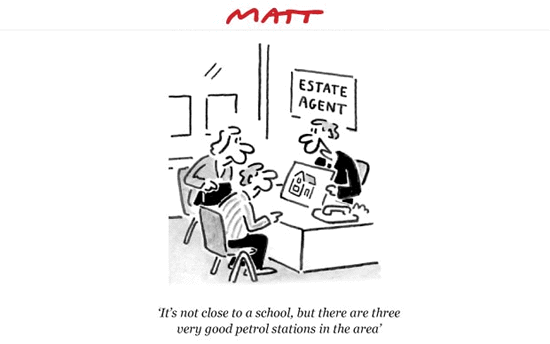 9. Moral markets?
We live in a time when almost everything can be bought and sold. Over the past three decades, markets - and market values - have come to govern our lives as never before. We did not arrive at this condition through any deliberate choice. It is almost as if it came upon us. As a result, society is more affluent – and more debased, says Michael Sandel.
The financial crisis did more than cast doubt on the ability of markets to allocate risk efficiently. It also prompted a widespread sense that markets have become detached from morals, and that we need to somehow reconnect the two. But it's not obvious what this would mean, or how we should go about it.
10. The last laugh
Some tips from Britain on how to have dinner with "not the Prime Minister" ...