Bernard Hickey is on a well deserved vacation in France. This edition of Top 10 is not Bernard's. In fact it won't be again until early May.
Here's my Top 10 links from around the Internet at 10 am in association with NZ Mint.
I welcome your additions in the comments below or via email to david.chaston@interest.co.nz.
See all previous Top 10s here.

1.  European social safety nets can't handle the consequences of bad long-term public policy either
The plight of the "working poor" is a well-known phenomenon in the US - it has been documented in this column a number of times. In fact observant New Zealanders will know the issue is growing right here too.
But it is fast becoming a European issue as well. Liz Alderman at the New York Times reports:
As European governments respond to the crisis by pushing for deep spending cuts to close budget gaps and greater flexibility in their work forces, "the population of working poor will explode," said Jean-Paul Fitoussi, an economics professor at L'Institut d'Études Politiques in Paris.

To most Europeans, and especially the French, it seems this should not be happening. With generous minimum wage laws and the world's strongest welfare systems, Europeans are accustomed to thinking they are more protected from a phenomenon they associate with the United States and other laissez-faire economies.
Structural deficits have consequences - the best measure is to follow the track of the current account. As you let debt and deficits build, none of the public policy choices you have get easier. Which is why dealing with them early, and having mechanisms to bank the good times over the full economic cycle, is the only sensible approach. But it is rare voters will tolerate what it takes.
Let's hope we are adding new DNA to our current voting generation that gives us a chance to avoid the mistakes of the decade to 2008. A class called the "working poor" is both an indictment of previous public policy settings, and a lesson for future elected officials.
2. Getting it right
We love stats. They help us get a perspective on everyday problems. But they have to be used correctly, as Eric Crampton points out. The Press has run a piece about the earnings of tobacco companies, and the cost to the public of using their products. In NZ it's $7 bil. per year, they reckon.
In Australia, smoking costs equated to between 2.1 per cent and 3.4 per cent of gross domestic product.

New Zealand was not featured in the report but, if the results were comparable here, it would mean Kiwi taxpayers fork out about $7 billion a year to treat smoking-related diseases.
But as Crampton points out, that is $1,600 for every man, woman, and child in the country. He doesn't need to delve very deep to raise serious doubts about that number.
That number seems very high. Recall that New Zealand is a country of about 4.4 million people. Is it any way plausible that each and every one of us are shelling out about $1,600 per year to cover smoking-related illness? That's the first thing that a numerate journalist should have thought about: a sense of scale.

Next plausibility check: how much does the government spend on the health system in total? Treasury's site is down again and so I'll have to trust in this infographic; it's from Keith Ng, so it's almost certainly correct. It cites numbers of $13.2 billion for 2011 and $13.9 billion for 2012. Does it seem plausible that smoking accounts for half of total government health expenditures? That we could double health services but for the existence of smokers?
[Disclosure: we don't always get it right here at interest.co.nz either, but when we know its wrong we try to correct the record.]
3. How your iPhone is made
A labour monitoring organisation has audited Foxconn - the huge electronic device manufacturer in China - and has found numerous breaches of their standards.
4. Why a Nigerian should run the World Bank
Nigeria might be threatened with collapse from sectarian tensions between its Muslim north and the Christian south, but Felix Salmon thinks Ngozi Okonjo-Iweala should be the next head of the World Bank.
I think it's important this story be much better known than it is, because it neatly encapsulates a lot of why Okonjo-Iweala would be a fantastic head of the World Bank. When she arrived as Nigerian finance minister in 2003, the country was what you might call an oil-poor kleptocracy, with virtually no credibility in the international community. Within two years, she had managed to use $12 billion of windfall oil profits to pay off $31 billion in bilateral debt, thereby not only massively improving the country's debt dynamics, but also ensuring that money didn't get stolen domestically.
5. But what would Hugh P think?
Although its not here in New Zealand (yet?), most of us know of Ikea and its giant furniture stores that sell basic-but-quality well-priced Scandinavian-designed furniture. Well, they are branching out into doing full housing developments, but they won't be at the fringe or in the 'burbs.
"We are in keeping with the Ikea philosophy: We don't want to produce for the rich or the super-rich; we want to produce for the families, for the people," says Harald Müller, the head of LandProp, the property-development branch of Inter IKEA, the company that invests the profits from the furnishing giant.

"Our approach must be to get the right housing and office prices while delivering very good quality at the same time, he added. "We want to be smart enough in our design that we can offer the product for a reasonable price."
I wonder how our local authorities would handle such an approach, and whether after Ikea met all our local requirements, such a development would be affordable "for the people" if they were doing it in New Zealand.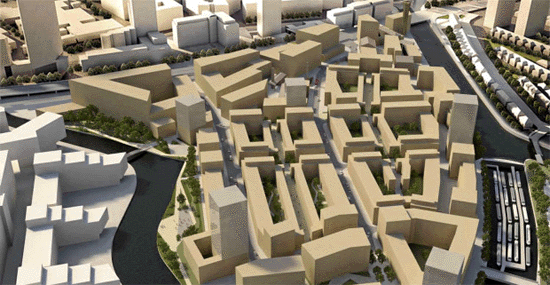 6. Calling America's builders, Australia needs you! So screams the Reuters headline. Having hovered up plenty of New Zealand workers, the Lucky Country has now set its sights on the US of A. In particular it's seeking plumbers, electricians and builders to fill "chronic shortages" of skilled workers stemming from the resources boom fuelled by Chinese demand.
Industry projections from Australia's employment department show Australia will need 1.3 million extra workers over the next five years, including almost 200,000 more workers for the construction sector.

Australia will also need around 320,000 more health care and social assistance workers.

Australia has been running immigration seminars in India and Europe to attract skilled workers, and will now target the United States for the first time, with a skills expo set for Houston in Texas on May 19 and 20.

Australia's Skills Minister Chris Evans and the U.S. Ambassador to Australia Jeffrey Bleich on Monday unveiled a new scheme to help U.S. workers have their trade qualifications recognised more quickly in Australia.

"While the government's first priority is to train Australians for jobs in the resources and construction sectors, projections show that we will need workers from overseas for a peak in activity in the next three to five years," Evans said.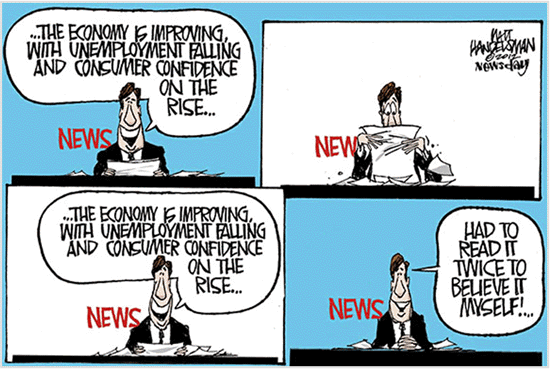 7. Are we really in a fraud crime wave?
I know, I know, there are plenty of court cases at present where fraud is the issue. But it seems we are not reporting more. Violent crime may be up, but overall, reported crime is falling and it has been for a while. Fraud crime is not growing. Maybe the fraud cases are 'news' because there is so few of them ... ?
8. The Aussies are deleveraging big-time
Australians are paying down their mortgages in big numbers and keeping their cash in their pocket - or more precisely, their bank accounts. Simon Johanson of the SMH surveys the fast changing mood in Australian real estate markets.
In the last four years, [Australian] households have taken $50 billion out of equity markets and deposited an extra $210 billion in the bank.

But our newfound frugality is so pronounced, it's causing headaches all round. Builders, retailers, property professionals, bankers and the hardware and whitegoods sectors are bearing the brunt of high-minded consumers determined to reform their profligate ways.

''This is the sort of activity you see in recessions,'' says BIS Shrapnel veteran Robert Mellor about home owners' lack of enthusiasm for forking-out on additions or alterations.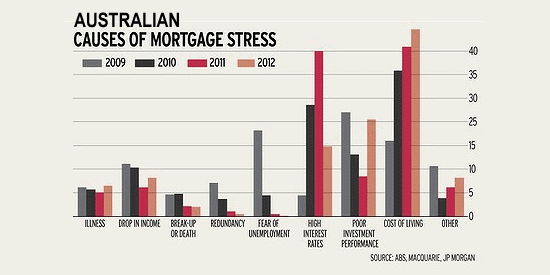 9. The killing graph
A 46-year old statistician's ability to quantify mass atrocities has launched a data revolution in the human-rights world. It is a story of how cheap distributed devices in the hands of thousands on the ground have enabled the collection of data good enough to correlate well with events, and put dictators behind bars.
10. The last laugh
The good folk of Fiordland are contemplating a monorail for their backyard to help put them on the map. Another well-known town went through a similar project ...