Here's my Top 10 links from around the Internet at 10:00 am today in association with NZ Mint. Bernard Hickey is on vacation and won't be back until early May. Have a great holiday weekend.
I welcome your additions in the comments below or via email to david.chaston@interest.co.nz.
See all previous Top 10s here.

1. Out of the mouths of babes
An 11-year-old boy from the Netherlands has joined the chorus of people calling for Greece to leave the euro in a surprise entry for the lucrative Wolfson economics prize. The Guardian reports:
Jurre Herman won €100 (NZ$160) in gift vouchers for his devastatingly simple contingency plan for a breakup of the eurozone. Herman suggested Greeks should be forced to swap their euros for drachmas, so the Greek government could pay back its debts with the euros it collects. Any sceptics will surely be convinced by his drawing, which demonstrates a Greek guy, who "does not look happy!!", delivering his euros to the bank.

Herman explains: "All these euros together form a pancake or a pizza (see on top in the picture). Now the Greek government can start to pay back all their debts, everyone who has a debt gets a slice of the pizza."

Showing an impressive understanding of economics, he notes: "The Greek people do not want to exchange their euros for drachmas because they know that this drachma will lose its value dramatically." To tackle this thorny issue, he plans to fine those Greeks hiding their euros or transferring them to other European countries, by doubling the amount of euros they tried to hide.
2. A small skirmish in the gender wars
A smart New York lawyer sued his divorced wife (also a smart New York lawyer) to unstitch their divorce settlement because much of the assets involved were lost by Bernie Madoff (remember him?). Lower courts agreed; but a top New York court didn't. Life can be very tough for some lawyers.
The unanimous decision from the New York Court of Appeals overturned a lower court ruling that had allowed Steven Simkin, a real estate lawyer at a powerful Manhattan firm, to sue his ex-wife, Laura Blank, also a lawyer, to alter the terms of their divorce pact.

The ruling is the second in less than a year in which New York's highest court has refused to claw money back from divorce agreements.

In June of last year, the court ruled that a woman could keep proceeds from a divorce agreement, even if that money was the ill-gotten gains of a financial fraud perpetrated by her former husband.

"Finality is crucial in a divorce," said Richard D. Emery, the lawyer for Ms. Blank. "And this ruling shows that you can't reform a deal just because you want to shift your investment losses to your former spouse. A deal is a deal." 

3. Making money
April is often a very good month for equities trading.
4. Government debt growing again
Readers who follow our data closely will know that we chart the total of Government securities on offer (D1), and that this ran up very quickly to October 2011. Since then the total gross debt has declined. Well, the up-trend seems to be back. The latest data to March shows that there is now more than $67 billion of debt on issue, the first meaningful rise since October. It was up $1.3 billion over the month of March.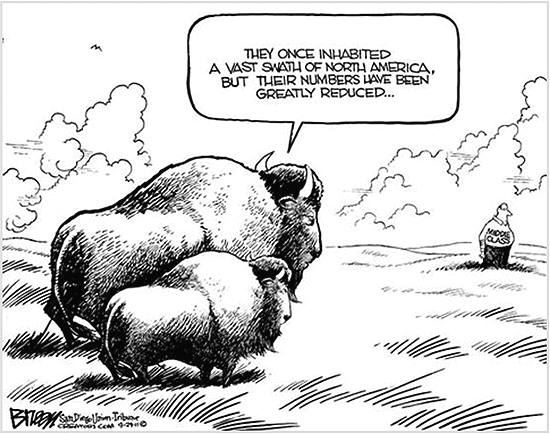 5. Big numbers
I'm sure it's no surprise to hear that Apple is preparing for the iPhone 5. But to give you an idea of the sheer scale of Foxconn - who are probably the only company big enough and capable enough to make the volumes Apple require - they are now hiring.
Foxconn think they will need an extra 18,000 workers to handle expected demand.
It is hard to put that in perspective - they have thirteen factories in China, and about the same number in other countries. No-one knows how many people work there, but the two largest factories in China are reported to employ up to 450,000 in one and 120,000 in another. So on second thoughts, maybe another 18,000 isn't very many more - its only 3% more at those two factories alone.
6. 'I'll be frank here ...'
Time to bust rate myths, ANZ says. A senior Australian ANZ executive lays out the new realities on rates and executive pay.
"That linkage, if anything, only arose in the early 1990s and persisted in a period of extended stability in financial markets," Mr Chronican said.

"And I'll be frank here. I think the banks let this persist because it was convenient for them."

"It saves having to explain why home rate loans are going up and down when there was an easy scapegoat to be had by always blaming the RBA."
7. Spanish fantasy
Even by the standards of Europe, Spain is a place with very big problems, especially in its real estate sector. I hope you did not rush to buy there during the boom. There are plenty of stories now about the bust. The ABC reports:
Valdeluz, a city that was meant to be home for 30,000 people, has a population of just 2,000.

Dozens of apartment blocks line the deserted streets, some empty, many simply unfinished.

The estates were carved out of farmland in the expectation that tens of thousands of people would buy up and move in.

But as property prices slid and developers went bust, these subdivisions were the first signs of trouble ahead.

Mariu Ucros and her husband Artula migrated from Colombia 12 years ago to avoid an economic downturn there. They bought an apartment in Valdeluz for more than €326,000 (NZ$525,000).

Developers are now trying to offload the rest for half that.
7.a. Spanish reality
Here's a look at how what's going in Spain will affect the rest of the Euro-zone. HT Christov.
8. Italian fantasy
Italy's technocrat prime minister is facing his toughest challenge yet - pushing through a labour overhaul. Italy's labour laws all but guarantee life tenure for older workers but can condemn younger Italians to temporary jobs. The last two attempts to change the law ended with murders. NPR reports:
The real problem of the Italian economy, many analysts say, is a decade of stagnation and the growth of a two-tier labor market.

While older workers have permanent job contracts with generous pensions, the younger generation can only hope to get a temporary contract with no benefits and no security.

The jobless rate among young Italians is more than 30 percent.

Paolo Franco, a 27-year-old economist who left Italy and found employment at Oxford University in England, says unions should stop focusing on Article 18.

"They should focus on young workers with temporary contracts. And please, do not sell us out again as the unions did in the past in order to protect their older members," Franco says. "That's what led to this two-tier system and unacceptable inequality."

For many Italians, Article 18 is an untouchable symbol. The last two attempts to change it ended in tragedy. Ten years ago, the academic behind the reform was shot dead by a leftist terrorist group. Three years earlier, the same thing happened to another academic working on employment reform.
9. Apologies to Christov
I know its not Friday, but it is a short week and a long weekend. I am not known for my sense of humour, but I can search the internet. This one appealed ...
Success is simply a matter of luck. Ask any failure.
and this one did too.
A beautiful young woman gets out of the shower, wraps a towel around her form and tells her husband that he can get in the shower. As he enters the shower, the door bell rings. The wife says she'll get the door and goes downstairs. When she opens the door, she sees her neighbour, Bill, whose mouth opens wide at the sight of her shimmering form. He pulls out two one hundred dollar bills and tells her that they are hers if she will just let the towel fall to her waist. She thinks why not and drops the towel down and takes the money. Bill gasps at the sight and shows her two more hundreds and offers them if she will just let the towel go altogether. She thinks she has come this far so what the heck and drops the towel to the ground. Bill looks for a minute, thanks her and leaves.

When she got back upstairs, her husband had completed his shower and asks her who was at the door. She says just Bill. The husband replies, "Did he say anything about the $400 he owes me?"
10. The last laugh
"It's so simple it's brilliant. But it's not good business."