Tuesday's Top 10 with NZ Mint: Low rates; back-door gold standard; 'Don't be evil'; the funds-flow paradox; mortgagee sales; Victor Borge; Dilbert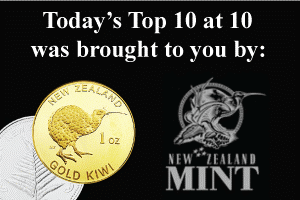 Here's my Top 10 links from around the Internet at 10:30 am today in association with NZ Mint.
Bernard Hickey is on vacation and won't be back until early May.
I welcome your additions in the comments below or via email to david.chaston@interest.co.nz.
I am still keen to get your suggestions for suitable cartoons. If you notice a really good one, please email me.
See all previous Top 10s here.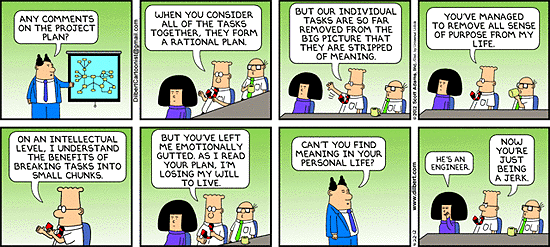 1. A vote of no-confidence in Europe
The principle of free movement within Europe is under threat. Denmark said it wanted to reintroduce border controls last year. And now France and Germany want to have the ability to do the same "on a temporary basis". Moving from country-to-country within Europe could revert to pre-EU arrangement.
This is happening because northern countries are fed-up with the lack of control southern countries have at their external borders. When the Greeks or Italians let in Mid-east or African migrants, they head straight for the north where the jobs are. Rather than tackling the issues as a collective, France and Germany want to have the flexibility to respond individually. Spiegel Online has the background:
Still, both of these problems appear to be solvable without simultaneously watering down the principle of free movement. One can strengthen border protection and find a better way to distribute refugees within the EU. The only thing needed for such measures is political will. Indeed, putting restraints on Schengen freedoms is the last thing Europe needs right now given the fact that the euro crisis has already put serious strain on European unity. Populist maneuvers on other issues cannot be allowed to further hasten the trend toward renationalization.
2. Low rates suggest low expectations for future growth
Are low interest rates one core reason our house prices have stayed high? After all, the US has even lower rates than us and their house prices have corrected down significantly and pretty much stayed down. The British are wondering about this too, and noting that despite the collapsed US house prices, they have growth, whereas the British economy has retained fairly high house prices but is really struggling for growth.
Martin Wolf tackles the issue, as does The Economist:
But what about real assets like equities and houses? The big argument at the end of the 1990s was that equities deserved higher valuations because real rates were low. Since, in theory, the current price ought to be equal to the discounted value of all future cashflows, then, other things being equal, a fall in the discount rate ought to lead to a rise in prices. But other things aren't equal.

Low real interest rates should suggest low expectations for future growth. This is true whether (as now) low rates have been engineered by central banks, or whether it is the result of supply and demand for savings. In the former case, central banks are holding rates low because they are worried about the growth rate; if they are wrong then inflation will quickly emerge (and rates will have to rise). In the second case, low rates would be the result of desired savings being higher than desired investment; there are simply not enough exciting investment projects to go round, which implies low growth.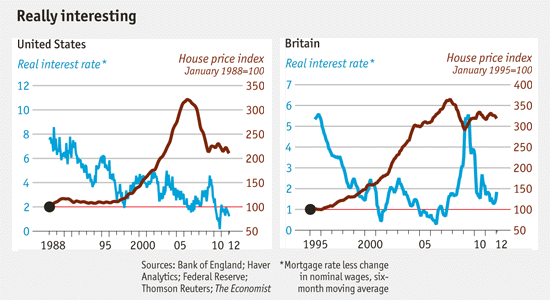 3. Where is the line?
"Don't be evil' is the famous Google motto. But it is an easy target now that it is a behemoth and cynics are having a field day. Regulators are taking them on as well. Google (and others) are companies chock full of braniacs and amazingly smart people, and they are in a frantic race to not "miss the train" in markets that are evolving and morphing super-fast. Basically, we users expect them to stay on top of their game - we even expect them to push the boundaries so that we can get early acceess to the latest innovations.
But are we just encouraging them to blurr the eithical line? Quentin Hardy looks at the issue:
Another hazard is also one of the great strengths of the Silicon Valley: a tolerance of failure. Failing at an interesting project is seen as an important kind of learning. In the most famous case, Steve Jobs was driven from Apple, then failed in his NeXT Computer venture and for a while floundered at Pixar. But he picked up vital skills in management and technology along the way. There are a thousand lesser such stories.

If tech is building a new culture, with new senses of the private and the shared, the failure of overstepping boundaries is also the only way to learn where those boundaries have shifted.

It is a self-serving point, but that doesn't mean it's entirely wrong. To the outsiders, it can look a lot as if the companies are playing "catch us if you can" by continually testing, and sometimes exceeding, boundaries.
4. Be careful what you wish for
The idea of a AU-NZ currency union is essentially off the real agenda. At least, I hope so. But in case any readers still think it is a good idea (and typically those that still do are business leaders who have operations on both sides of the Tasman), and you perhaps don't think the euro/EU situation is not helpful, you may wish to read this by Matthew O'Brien.
Welcome to life in a suboptimal currency area. After all, countries that share a currency also share monetary policy. If they don't share fiscal policy too - that is, there is no centralized treasury - they can get into trouble. Just ask Europe. But as Christian Odendahl at The Economist points out, this also means that each individual country's fiscal policy becomes a much, much more important economic tool than it would otherwise be.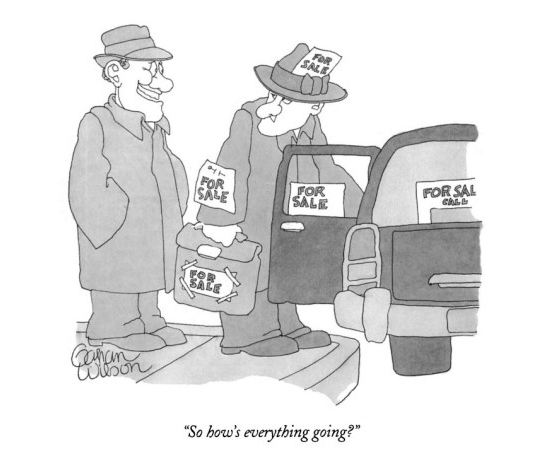 5. The funds-flow paradox
How come equity markets have been bouyant and volatility indicies muted when the data shows investors have been net sellers? You would expect that when investors bail out, prices would fall and volatility rise. It is a paradox that interests Wade Sloam.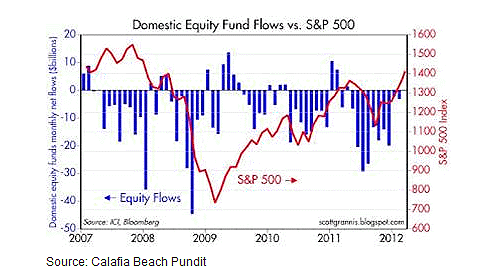 He reckons the bulk of those shifts happened some time ago and the remaining participants are an optimistic bunch. Now, there are huge amounts of cash on the sidelines (in bonds) waiting to re-enter equity markets. Believable?
The doubling in stock prices have occurred on low volumes, largely on the backs of a smaller institutional investor base, not to mention high frequency traders and speculators. While sentiment surveys may currently provide some insight into short-term equity trader attitudes, don't let these volatile and unreliable data cloud the true underlying pessimism of the masses who have left the stock stadium in large numbers. Trillions of dollars remain on the sidelines as potential fuel for future equity appreciation, once confidence returns.
6. Bo's fall exposing some ugly truths
Bo Xilai's salary as Communist Party boss of Chongqing was about NZ$2,000 per month. However his family fortune is estimated to be more than NZ$150 million. How that is reconciled is opening up some embarrassing perspectives of the Chinese ruling class.
"The danger for them, the Chinese, is that the whole of the Politburo and their Central Committee colleagues will be exposed as a new property-owning class," said Roderick MacFarquhar, a Harvard University professor who focuses on Chinese politics. "It's already got out of hand. The problem for the regime is that it is now out in the public sphere."
The Chongqing growth 'miracle' propelled Bo into national prominance. But it was built on property speculation and leaves a legacy of huge debt. The Wall Street Journal investigated:
"I don't think it would be a stretch to say that Chongqing local government, state-owned enterprises and state-owned developers collectively owed 1 trillion yuan at the end of 2011," says Victor Shih, an expert on China's local-government debt at Northwestern University. That estimate, based on Mr. Shih's own look through the records of Chongqing's financing vehicles, would put local-government debt in Chongqing at 100% of gross regional product, far higher than the 22% level for China as a whole, according to numbers from China's national audit office.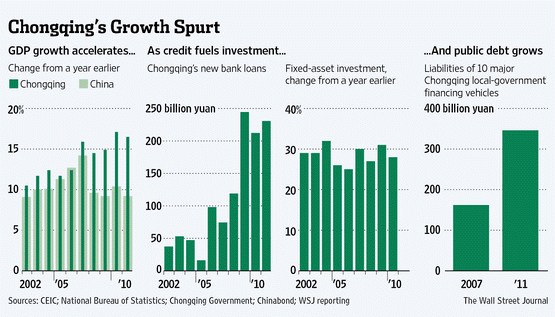 7. Mortgagee sales
Data on New Zealand mortgagee sales is surprisingly hard to get on an up-to-date basis, and regularly. Terralink was releasing it monthly, three months in arrears, but that seems to have stopped. So as a substitute we track mortgagee listings on websites like Trade Me and realestate.co.nz and do this weekly. We are trying to pick up early signals of credit stress in the housing market.
We are aided greatly in this by the good folks at realestate.co.nz who send us data that has duplicates cleaned up (the disadvantage of just counting website listings). And the latest data shows something very interesting. Mortgagee sale listing drop (as you would expect) each year at Christmas time. They first rose to significant levels in 2008, but have been trending down since then. But in 2012, the trend has been sharply down - in fact the level of mortgagee sales being listed on realestate.co.nz is almost as low now as it gets in that January holiday season.
Credit stress levels in housing seem to be declining. Do you know more about this? email me.
8. 'We like NZ Govt bonds'
Jeremy Grantham is an investor who likes our government bonds. He says ... "the only bonds we have much fondness for are Australian and New Zealand government bonds, because only those countries give a combination of a decent real yield and government spending policies that are sustainable in the long run."
He also also made these points about his position as someone giving advice to investor/clients:
The central truth of the investment business is that investment behavior is driven by career risk. In the professional investment business we are all agents, managing other peoples' money. The prime directive, as Keynes knew so well, is first and last to keep your job. To do this, he explained that you must never, ever be wrong on your own. To prevent this calamity, professional investors pay ruthless attention to what other investors in general are doing. The great majority "go with the flow," either completely or partially. This creates herding, or momentum, which drives prices far above or far below fair price.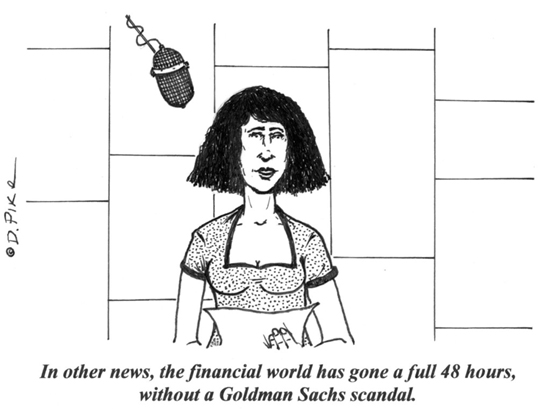 9. The unwitting move towards a global gold standard
Izabella Kaminska at ft.com/alphaville has an interesting perpsective about the role of gold. She makes the telling point that when US Treasuries are yielding virtually nothing, gold looks remarkably similar. And in many minds, gold may have some better values with regards to safety.
She links to a blog post by Lew Spellman. and then goes on with this ...
Though the best way to think about it really is like a giant game of musical chairs. While the music is playing, nobody cares about there being a lack of chairs. Probability wise, the impression is that almost everyone will be able to get a chair if and when the music stops.

But what happens when the music stops and there are far fewer chairs than anyone expected…? (And when the probability of winding up with no chair next time round is much higher than originally expected?) In that scenario participants begin to "eye" their potential seats ever more closely. Anyone with a stake in the game might even choose to reserve a seat by paying off fellow participants.

That process of reserving a seat thus echoes the collateralisation that's going on today. Collateralisation equals the location and identification of real-world assets against which existing financial claims can be satisfied. If there's a lack of acceptable assets in the system versus outstanding claims - the stakes in the financial version of musical chairs rise significantly. As does the cost of reserving a seat, a fact which manifests in the real world as negative yields.
10. The last laugh
Time for some more Victor Borge I think.