Here's my Top 10 links from around the Internet at 10:00 am today in association with NZ Mint.
Bernard is preparing for tomorrow's Budget announcement and will be in Wellington for that. He will be back with his version tomorrow.
We welcome your additions in the comments below or via email to bernard.hickey@interest.co.nz.
See all previous Top 10s here.

1. Unconvinced
The Greens had the friendly economists at BERL look at the partial privatisation projects of the National Government, and their conclusions are reported here. Eric Crampton at Offsetting Behaviour took a look too and thought the results were a tad superficial. He wasn't convinced, based on the BERL arguments:
So, how does BERL approach the problem? They assume that revenues from asset sales are used to build other assets that yield dividends equal to the returns on the sold assets but that time-to-build means a few years' delay in getting the flow of assets from the alternative stream. It's then not particularly surprising that they find that asset sales are a dumb idea. It would be hard to find anything other than "privatisation is a dumb idea" given that starting point. They also assume that borrowing costs are lower than dividend yields and conclude that it makes more sense to borrow than to sell off assets.

Further, when BERL makes the case for debt over asset sales based on the difference between the government's cost of borrowing and the dividend yield from state owned enterprises, they don't seem to adjust for that dividend yields tend to be higher because asset owners need a risk-based return. If it doesn't make sense to take out a mortgage on your house at 5% because you can buy stock in a company that usually pays 6% dividends, it probably doesn't make sense for the government to do it either.

I'll agree with BERL that some of the benefits of partial privatisation seem overwrought. I've been critical of partial privatization, and especially of starting with the energy companies. But if this is the best case against partial privatisation that the Greens can come up with, it sure isn't convincing.
2. How lucky we are
The OECD has updated its innovative Your Better Life index. This tool enables readers to compare well-being based on 11 topics - housing, income, jobs, community, education, environment, governance, health, life satisfaction, safety and work-life balance. You can select and compare well-being priorities to those of other users by country, age and gender. The great advantage of this tool is that you can weight each category using your own values. To a large extent it proves John Clarke right.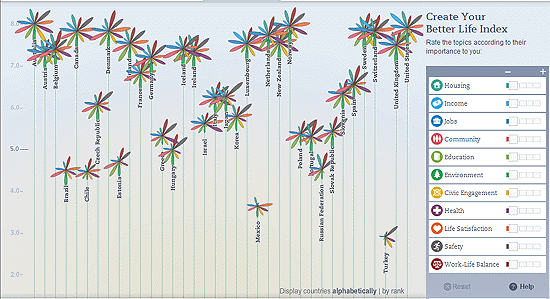 3. Counter revolution - who needs branches anymore?
We are lucky in  New Zealand - we have big, stable, boring banks who basically do the boring stuff well. And that is about all they do. Big international banks got very involved with the 'exciting' investment banking stuff and look where that landed them. But it seems, the utility side to banks is about to get exciting after all. The long-heralded transition to alternative payment technologies is starting to happen in a big way, and it will transform the banks as we know them. It may well create some heady excitement for a few - in a death-defying way. They will need to adapt very quickly. The internet and mobile phones are at long last turning boring old retail banking into an exciting industry, says Jonathan Rosenthal at The Economist:
These changes will give bank customers more clout, allowing people effortlessly to find the best deals, mainly at the expense of banks' profits. Some of the biggest beneficiaries will be migrants, who have been failed by a banking system that charges them up to 20% of the sums they regularly send to support their families at home. People with bad credit scores will also surely no longer have to pay interest rates of 1,000% a year to payday lenders. But virtually all customers should gain.

This will undermine the old model of retail banking. Pricing will become more transparent. It will be harder to pretend that banking is free when in fact it relies on customers giving banks virtually interest-free loans in the form of deposits; harder to profit from the disorganisation or sloth of customers who slip into unauthorised overdrafts or roll over balances on high-interest credit cards while leaving cash in low-yielding savings accounts. Banks will probably have to accept lower margins on credit cards, personal loans and mortgages.
4. Palmy's time is coming
PN might be the butt of jokes in New Zealand, but don't laugh too hard - it might yet become the cool place to be. Young 'knowledge economy' workers are moving to Cleveland, Pittsburgh, Detroit in the USA. It's not just the cheap housing. It's a demand for decay, or so they say. Will Doig at Salon has uncovered an unexpected trend:
According to a recent analysis, the population of downtown Cleveland is surging, doubling in the past 20 years. What's more, the majority of the growth occurred in the 22-to-34-year-old demo, those coveted "knowledge economy" workers for whom every city is competing.

Pittsburgh, too, has unexpectedly reversed its out-migration of young people. The number of 18-to-24-year-olds was declining there until 2000, but has since climbed by 16 percent. St. Louis attracted more young people than it lost in each of the past three years.

And as a mountain of "Viva Detroit!" news stories have made clear, Motor City is now the official cool-kids destination, adding thousands of young artists, entrepreneurs and urban farmers even as its general population evaporates.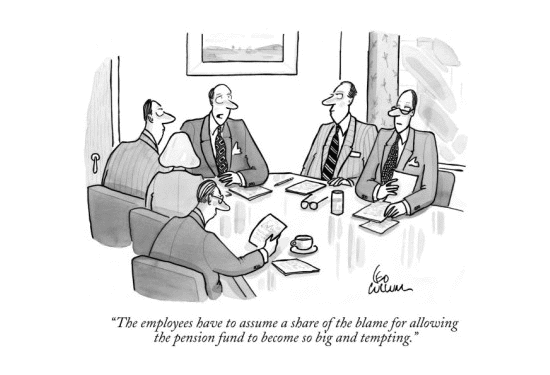 5. 'Get used to it'
Europe's new normal; its here and it's unclear. Daniel Kelemen at Foreign Affairs magazine says Europe will stay mired in problems for years - and that is because current policies do not address Europe's central economic problem: the massive debt accumulated by the periphery countries during last decade's credit boom.
The eurozone's troubles no longer qualify as a crisis, an unstable situation that could either quickly improve or take a dramatic turn for the worse. They are, instead, a new normal - a painful situation, to be sure, but one that will last for years to come.

Citizens, investors, and policymakers should let go of the idea that there is some magic bullet that could quickly kill off Europe's ailments. By the same token, despite the real possibility of Greek exit, the eurozone is not on the brink of collapse. The European Union and its common currency will hold together, but the road to recovery will be long.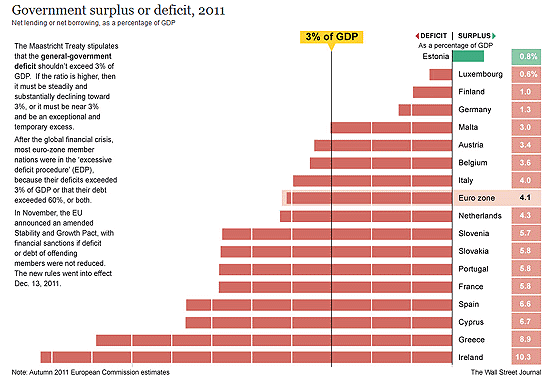 6. Rising or falling?
One of the world's easiest smears is to claim the US is in decline. But the problem is the facts. The main 'big picture' element is demogaphy, and it is the one big advantage the US has over nearly every other big nation - it will stay relatively young for the next century or so unlike Europe, Japan, even China or India. Then there is the problem of what you mean by 'decline'. Ezra Klien of the Washington Post has been wondering too.
The claim is maddeningly vague. What does it mean for the US to be in decline? Are we talking about our geopolitical influence relative to other world powers? Our standard of living relative to other nations? Our current standard of living compared with some assumption about its appropriate rate of improvement?

Let's flip the question: What does it mean for the US to be on the rise? If it's growing at a perfectly respectable 3.5 percent a year while China is growing at 8.5 percent a year, enabling China's economy to surpass the US in a decade or so, does that mean the US is in decline?

My hunch is that's how most Americans define decline. That's a problem. Consider a different scenario: Let's say the US is growing at 3 percent annually, and China's growth slows to 4 percent. In that case, China won't surpass the US for decades, forestalling American "decline." Yet that's a worse outcome for everybody. It means more impoverished Chinese and more impoverished Americans -- who will, incidentally, be competing with those low-wage Chinese workers who still can't afford to buy American-made goods and services. It means fewer life-improving innovations will be developed in both countries. It may also mean less geopolitical stability as the Chinese people channel their frustrations against their political system, or their political system tries to distract them by channeling their frustrations against competitor nations.
7. 'Inflation expectations are falling; run for cover'
When inflation expectations correlate closely with the price of equities, that points to trouble brewing. Around the world, inflation expectations are falling and that may be signaling the stock-market will decline for some painful time. David Glasner notes the unusual correlation only when deflation exceeds the real rate of interest (as it does now when slightly positive expected inflation exceeds the negative real real rate of interest).
What accounts for the drop in the stock market since April 2? Well, as I have explained previously on this blog and in my paper "The Fisher Effect under Deflationary Expectations," when expected yield on holding cash is greater or even close to the expected yield on real capital, there is insufficient incentive for business to invest in real capital and for households to purchase consumer durables.

Real interest rates have been consistently negative since early 2008, except in periods of acute financial distress (e.g., October 2008 to March 2009) when real interest rates, reflecting not the yield on capital, but a dearth of liquidity, were abnormally high.

Thus, unless expected inflation is high enough to discourage hoarding, holding money becomes more attractive than investing in real capital. That is why ever since 2008, movements in stock prices have been positively correlated with expected inflation, a correlation neither implied by conventional models of stock-market valuation nor evident in the data under normal conditions.
8. Tourist trap
Greece and Spain are in trouble. But maybe now is a good time to visit. There will be bargains for tourists, right? Wrong. Matthew Yglesias explains:
Prices haven't moved down there because the excahnge rate has hardly moved. Greece and Spain are only a relatively small part of the eurozone. The exchange rate dynamics reflect the overall conditions throughout the currency area, most of which is doing much better than Spain or Greece. Because of Germany's strength, the euro doesn't fall across the rest of the continent (just as a recession in Florida doesn't pull down the dollar in the rest of the United States).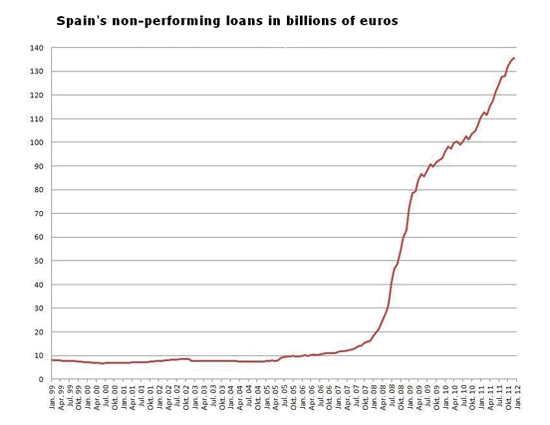 9. 'Let capitalism work its magic'
A columnist at the UK Guardian doubts any level of political tinkering will save Europe and the euro. The voters there have made some seriously flawed choices, and making more of them as part of any solution seems farcical. Larry Elliot says the realistic options for the euro are that it breaks up or staggers on in a zombie-like condition. What would you choose?
The euro, in short, is ripe for what Joseph Schumpeter called creative destruction. Capitalism, according to Schumpeter, was the story of constant, normally gut-wrenching change, in which innovation put established firms out of business and made whole sectors obsolete. Anybody working in the music industry, publishing or newspapers in the past decade understands what Schumpeter was talking about.

Does Schumpeterian theory apply to the eurozone? In a way, it does. The centre of gravity in the global economy has moved from Europe, which looks old-fashioned and lumbering in a world of rapid innovation and loose networks. Tweaking the flawed model in the way François Hollande is suggesting will not do the trick. The only real solution is to rip up the blueprint and start again with the small group of countries that could hack it together. Making the eurozone work is like finding a long-term business model for HMV or Thomas Cook. Like them, monetary union is the past, not the future, an analogue construct in a digital world.
10. The last laugh
Everyone does a bloopers video and we don't want to be left out - so here's our's.