Here's my Top 10 links from around the Internet at 10:00 am today in association with NZ Mint.
Bernard will be back with his version tomorrow.
We welcome your additions in the comments below or via email to bernard.hickey@interest.co.nz.
See all previous Top 10s here.

1.A. Tax cheat #1
The head of the IMF has recently pointed out that the Greeks wouldn't be in the strife they are in if they would only just pay their taxes. Well, it turns out that Christine Lagarde herself pays zero tax on her NZ$725,000 salary+benefits package. It's a massive own-goal. Her's is part of a general rort by UN and other official international organisations. More from the UK Guardian:
Base salaries range from US$46,000 to US$80,521. Senior salaries range between US$95,394 and US$123,033 but these are topped up with adjustments for the cost of living in different countries. A UN worker based in Geneva, for example, will see their base salary increased by 106%, in Bonn by 50.6%, Paris 62% and Peshawar 38.6%. Even in Juba, the capital of South Sudan, one of the poorest areas of the world, a UN employee's salary will be increased by 53.2%.

Other benefits include rent subsidies, dependency allowances for spouses and children, education grants for school-age children and travel and shipping expenses, as well as subsidised medical insurance.

For many years critics have complained that IMF, World Bank, and United Nations employees are able to live large at international taxpayers' expense.

Officials from the various organisations have long maintained that the high salaries are a way of attracting talent from the private sector. In fact, most senior employees are recruited from government posts. [Helen Clark, Chris Carter, ... ]
1.B. Unconvinced
Greece is stuck with a currency that is killing it. If it could devalue, the options with dealing with its crisis open up considerably. Same for Portugal, Spain, etc. Is it the same for Tasmania, do you think? They have similar stresses - no growth, high and growing unemployment, and an austerity/anti-austerity debate. What if ...
Prime Minister, Lara Giddings is on line two. She's babbling something about wanting to leave the Aussiezone."

"Hi Lara, it's Julia. What's up?"

"Listen, Julia, we've been thinking… the only way we can kick start the Tasmanian economy and have at least one Labor Party with a pulse in this country, is to devalue our currency. We need to leave the Aussiezone. It'll work, I'm sure of it!"

"Jesus Lara, you're such an idiot."

"Seriously Julia, unemployment here is 8.3 per cent and rising. I'm borrowing $6 million a week and I've got no hope of getting the budget back above zero. The banks are shouting at me. I've had to sack 250 nurses for Christ's sake! They'll vote in the anti-austerity Greens!"
2. Is the US Fed "too complex to manage"
The size of big banks has raised some serious questions about their abilities to cope and the systemic risks should they fail. But what about the regulators? ... especially a regulator as large as the US Federal Reserve. Over the years it has been given a very wide range of responsibilities. Daniel Indiviglio has been looking at the issue:
Part of the Fed's problem is that it wears many hats. Among many functions, it serves as a bank advocate and lender of last resort while supervising banks. It also oversees systemic risk, worrying about looming global macroeconomic disasters. And of course, it sets US monetary policy, hoping to control inflation. Its mission also requires it to aim for maximum employment.

As far as monetary policy goes, Fed Chairman Ben Bernanke is caught between some Democrats who think it should flood financial markets with even more cash as a form of economic stimulus and Republicans who fear inflation or just think too many dollars have been printed.

In short, in the current environment Bernanke seems to be aggravating almost everyone. Advocates for breaking up big banks like the idea of smaller, simpler institutions. It's tempting to contemplate whether, in a parallel world, the same logic would apply to the Fed.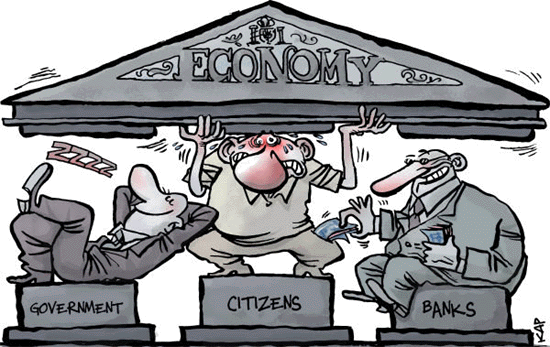 3. Centers of the universe
The Bo Xilai scandal exposed that Chinese 'pricelings' are being trained at elite US universities. Why is Harvard training the next generation of Chinese Communist Party leaders? Hang on a mo', Harvard trained some of the current generation too. What's going on? William J Dobson looked into it:
A little more than 10 years ago, the Chinese Communist Party embarked on an ambitious effort to give its public officials the training, skills, and expertise they need to govern in the increasingly complex situations that test an authoritarian regime's resilience. Carefully vetted officials—a selection of some of the regime's rising stars—were sent abroad to study in specially designed programs at some of the world's finest universities. The first crop was sent to Harvard. Today, Chinese authorities have expanded the program to include Stanford, Oxford, Cambridge, the University of Tokyo, and others. A year ago I met with Lu Mai, the head of the China Development Research Foundation, who oversees the program. "This was a big decision," he told me. "We have already sent more than 4,000 [officials]. I don't know any other country that sends on that scale."
4. Germany to the euro: drop dead
Germany is a success, the countries of southern Europe are economic failures. So why have those southern countries awarded their workers fat pay hikes? It is even more curious to find that German workers haven't seen big pay hikes, despite their country's success. Part of the euro-area rebalancing is going to require strict pay moderation in the south, and higher pay rises in Germany. But higher pay will bring inflation - and that may be a bridge too far for the Germans. Rebalancing looks unlikely because the Germans want to keep their advantage. You see any way out of this?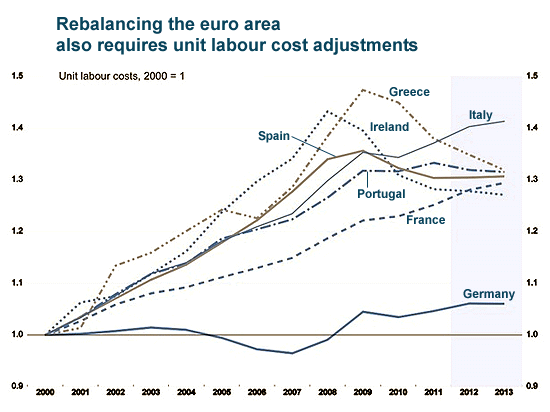 5. Why they're different
Here's one to water your eyes - Chinese households save about 25% of their income. How to you compare? - I know I am not in that league. Just thinking about what that might mean makes me uncomfortable. So, to help me out, the World Bank told the Chinese they should spend more and save less (see pg 49 of the link). The FT has a run down on why that is:
"We don't buy much in the way of clothing and other things because we want to put money aside," Mr Li says.

A big motivation for such saving is lack of a social security system to cushion Chinese in old age or ill health. Serious illness or accident often spells household bankruptcy. For most rural people, children have to play the role of pension provider.

Some economists would like to see mass privatisation to shift wealth out of the dominant and domineering state sector. Many Chinese would certainly like the chance to share a little more in the nation's ever-more conspicuously displayed wealth.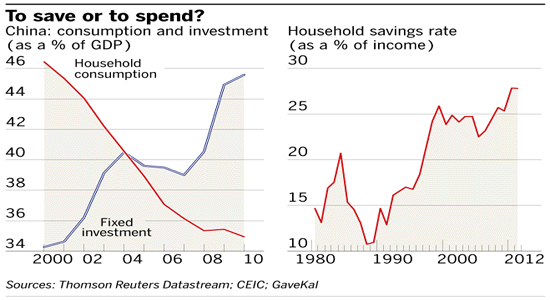 6. A fad fallacy
Some [superficial?] people think an economy can run with two currencies circulating together. It's a naive idea which evaporates given any serious thought - usually by people who have never heard of Greshams Law - but still, its out there on the fringes. Here is a useful reason why, using Spain as an example which currently has all its debt denominated in euros.
The problem in terms of the euro is that this doesn't really resolve the bank run problem. Dipping Spain's toes into the waters of reintroducing a national currency only further undermines confidence in the proposition that a €1,000 bank account in Spain is equal in value to a €1,000 bank account in Germany. A local economy of cash and pesetas should keep functioning, but Spanish banks will keep getting "jogged" out of existence.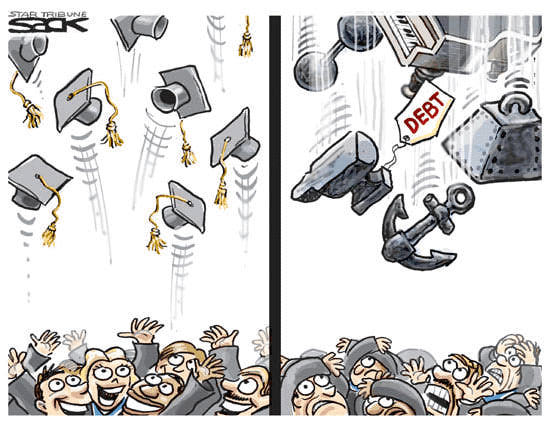 7. Carbon-capture spawns scepticism and hope
The world's largest facility for filtering carbon dioxide out of industrial emissions was inaugurated in Norway this week. While some see it as a godsend in efforts to reach environmental targets, others find the technology too dangerous and expensive. The usual suspects will line up for and against - even among the commenters on this website - but it seems we will know if this works and is sustainable soon enough. Its a big test, a really massive one. Speigel reports:
On Monday, Norwegian Prime Minister Jens Stoltenberg and European Commissioner for Energy Günther Oettinger attended the official inauguration of the new CCS plant. Stoltenberg has characterized the plant as a milestone on the road to a climate-friendly future, calling the project "Norway's moon landing."

Of course, this is a slight exaggeration. Saving the global climate from the warming effect of the greenhouse gas carbon dioxide is a massive task. It gushes from steel mills, cement factories and chemical plants. But the most damaging thing to the climate is mankind's thirst for cheap energy. "Climate-friendly wind and solar energy won't be enough," says Amundsen. Statistics compiled by the International Energy Agency (IEA) back his assertion: In China alone, the amount of electricity produced by burning coal has increased six-fold over the last 20 years.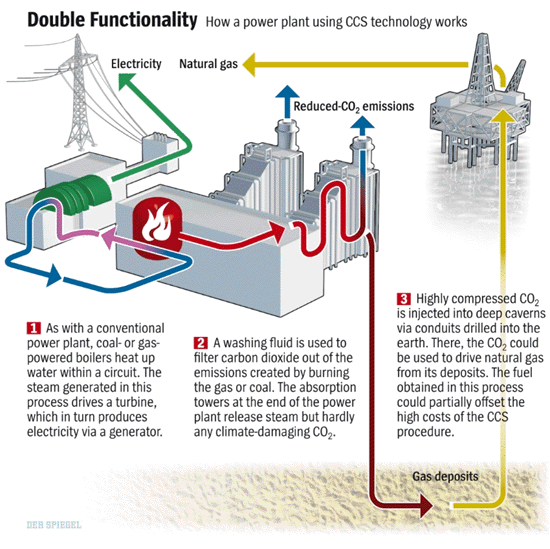 8. de ja vu all over again
One hundred years ago, John Pierpont Morgan was called before a Congress suspicious of his bank's power and influence. Sound familiar? Beverley Gage looks back at the roots of JPMorgan Chase.
Morgan died in 1913, a few months after his Pujo appearance, convinced that the nation had turned against him despite his many good deeds. Today, a similar refrain appears once again to be making its way through Morgan banking circles. Since 2008, JPMorgan Chase has been widely regarded as one of the "good banks," cautious and farseeing in ways that would have made its founder proud. Partly for that reason, CEO Jamie Dimon emerged as one of Wall Street's point men on the fight against regulation, the sort of banker who could be trusted to do things right without government intervention.

Now Dimon is being held up as proof that even the best bankers need oversight and transparency—the very sentiment that Morgan lamented in the months before his death. "The time is coming when all business will have to be done with glass pockets," he complained a century ago, foreseeing an end to the secretive banking world in which he had made his career. Perhaps he would have taken heart in the knowledge that such a time has not yet come to pass.
9. LVR limits protect homeowners
Are government imposed limits on borrowing a good thing? It appears they have worked wonder in Texas, says Floyd Morris at the NY Times.
How did Texas end up with such a law? Mr. Fleming said that when Texas was being settled, its founder, Stephen F. Austin, got the Legislature of Coahuila, the Mexican state that included Texas, to protect land purchasers from having their homes seized to pay off other debts they had incurred. He feared that settlers from the East would otherwise be chased by creditors. Similar provisions have been in every Texas State Constitution.

Until 1997, home equity loans were not legal at all in Texas, to the dismay of banks. In that year, voters approved a provision passed by the Legislature that allowed such loans, but set forth the limits still in force.

Banks are preparing to push to amend the law, Mr. Fleming said in an interview. They say that some homeowners with home equity loans have been unable to refinance high-interest-rate loans because a current appraisal shows their equity is now less than 20 percent.

But there appears to be widespread support for retaining the limit, at least on new home equity loans. There are many people in Texas who might have lost their homes had there been no such limit, and many in other states who might have kept theirs had a similar law been in effect across the country.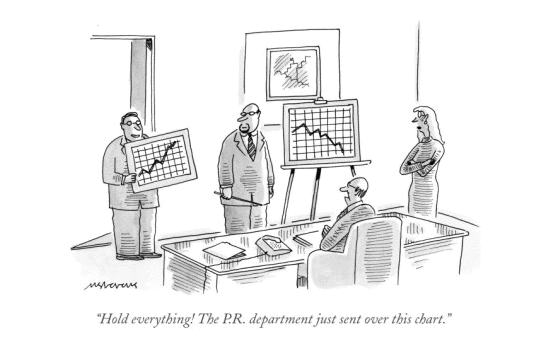 10. The last laugh
Not really humour, but this video is for Bernard who uses two wheels - it would be much more 'environmentally friendly' if he cut his cycle-footprint in half. If can't be embedded, so you will need to link to the BBC here »
And then there's this ...