Monday's Top 10 with NZ Mint; The crime of the century II; the war on house building; home equity grenades; unfunded pensions; "sustainable oil"; dairy oasis; Dilbert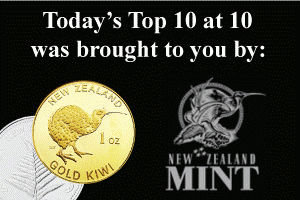 Here's my Top 10 links from around the Internet at 10:00 am today in association with NZ Mint.
Bernard will be back with his version tomorrow.
As always, we welcome your additions in the comments below or via email to bernard.hickey@interest.co.nz.
See all previous Top 10s here.

 

1. 'Crime of the century II'
The scandal engulfing the international financial industry is yet another sign that too many business leaders no longer respect the rule of law. David Rohde is on to it, and it is just a matter of time before voters turn the tables on the way the public policy is made and enforced. I have no problems with some people profiting (even handsomely) from good ideas and hard work, nor do I expect or want society to be some regulated egalitarin model benefiting freeloaders. But I certainly don't want lying, cheating, immoral thieves and thugs winning all the wealth by any means, and getting away with it. We need to ensure such behaviour is identified as criminal, and treat it as such.
I do not believe all bankers are evil. I admire business owners who innovate, create jobs and strengthen communities. But theft – whether the perpetrator is clad in a business suit or blue jeans – is theft.

And let's not kid ourselves. Our ethical decay stretches beyond Wall Street. It spans industries, political parties and groups. In April, systematic bribery by executives of the U.S.'s second-largest company – Wal-Mart – was reported across Mexico. In June, American sports officials accused cyclist Lance Armstrong of engaging in a massive doping conspiracy. And Jesse Jackson Jr. appears to be the fifth member of Congress to be embroiled in an ethics scandal in two years.

Around the world, a globalized economy is creating planetary-sized profits – and relentless pressure. A May survey by Ernst & Young of 400 chief financial officers around the world found that a growing number of them were willing to pay bribes and falsify their firm's financial performance to survive the financial downturn.
Even more troubling is that Barclays seem to have made a deal that in return for fessing up, they won't be prosecuted - in the US. James Stewart at the NY Times has the "too big to indict" angle. I hate deals like this. But this may not be the last word: from the same news organnisation is word that the US is in fact preparing to bring criminal charges against a range of banks, including Barclays.
2. New reality
Bernard caused a stir last week by noting that coffee bean prices have fallen sharply recently, as have milk prices - but the price of your latte hasn't changed. Things like coffee and milk are commodities, and they rise and fall in long cycles. We are expanding our monitoring of some important commodity prices, displaying them in NZ$ and US$, based on about fifty key series published monthly by the IMF.
Coffee beans are one of the items covered, and you can check the facts in detail about both Arabica and Robusta beans here ». It seems that for both beans, the high prices our merchants were paying recently weren't the high over the past twenty years, and the cycle has some way to go before it reaches its low. Chocolate (cocoa) prices are falling too.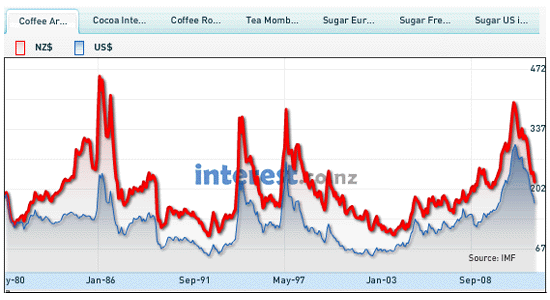 3. Back from the dead
The Lehman Brothers failure was the trigger for the GFC. It was a huge shock. But consider this: it didn't kill the company. Having emerged from bankruptcy in March, the 162-year-old firm now lives with one goal: generating as much money as possible to pay off former clients, creditors, and trading partners, ranging from Goldman Sachs and the Abu Dhabi Investment Authority to the New York Giants football team. Even this zombie-like existance is gigantically impressive in its own way.
On April 17, Lehman made its first payment to creditors, US$22.5 billion, which was 53 percent more than the company had said was likely in previous regulatory filings. Lehman has more than $21 billion in cash on hand now, though not all of it is available for the next payment, due in September. Facing claims of US$300 billion, the company estimates it will end up giving creditors US$53 billion, or 18¢ on the dollar, over the course of the next six years.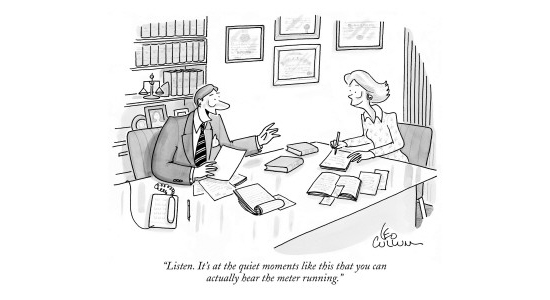 4. O' oh
There has been a noticeable improvement in the US housing markets over the last few months. True it's not linear, but the trend is improving for sales of both new homes, and existing homes. There are still deep problems with values with many being under water. But if the price and volume trends keep improving then they will slowly get out from under the burden. Or so you would think. But there is a new kicker emerging, surely to hamper any improvement.
The Semi Annual Risk Perspective from the US Treasury warns of the coming dangers of home equity loans.  During the initial years of home equity credit lines, borrowers must pay only interest. Borrowers can also pay down principal if they wish, but many homeowners, short on cash, haven't done so. But these easy terms are about to get tougher. What's known as the initial draw period for home equity lines of credit is coming to an end for many borrowers. Soon, they will have to pay principal as well. See page 20.
Approximately 58 percent of all HELOC balances are due to start amortizing between 2014 and 2017. Home equity borrowers face three potential issues: (1) risk from rising interest rates because most HELOCs are adjustable rate and interest rates have been very low (see figure 20); (2) payment shock because loans will move from an interest only period to fully amortizing; and (3) refinancing issues because collateral values have declined significantly since these loans were originated.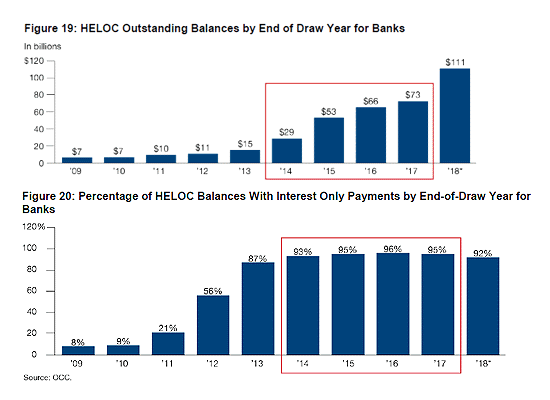 5. Affordability 101
As regular readers will be well aware, the New Zealand housing market has been strangled by regulation, to the point where it is impossible to build new affordable houses especially for first home buyers. Builders have abandoned the business, instead focussing on the much smaller high-priced end of the market where there is an ability to pay for all those imposts. (In NSW, their regulators are even considering just taxing everyone to pay for their rule-making.)
Just how stuffed it is can be seen by relating the level of new dwelling consents to the number of households in the country. There is an obvious relationship between the two - the more households, the more we need dwellings. In the absence of new building, we get this foolish competition for the existing stock. This chart dramatically shows the impact of the strangulation. We are doing nothing to reverse the trend, so who knows where it will end up.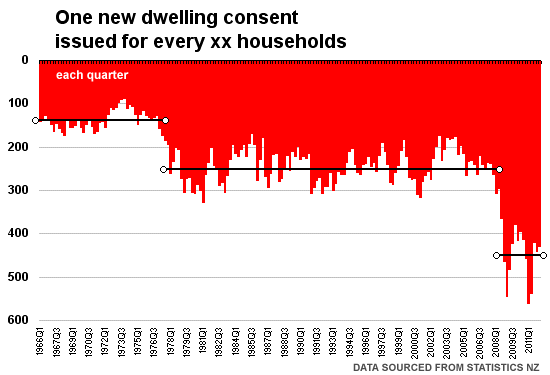 6. Gulp!
I'm into really big numbers today and that means talking about China and the US. Sorry about that. But here are some really big and scary numbers related to the US pay-as-you-go Social Security system. Larry Kitlikoff, the US professor, who has make a career of stoking intergenerational tension, has pointed out some key work by the actuaries in the US Social Security Administration. Here is the key point: (yes, everything in this analysis is in trillions - and it's unfunded!)
Table IV.B6 is a long-run balance sheet for Social Security. It shows that the system's US$88.9 trillion in liabilities exceed its $68.4 trillion in assets by US$20.5 trillion.

The liabilities are the present value of the system's projected benefit payments, whereas the assets are the system's US$2.7 trillion trust fund plus US$65.7 trillion in projected taxes, also valued in the present.

The US$20.5 trillion fiscal gap separating Social Security's liabilities and assets - its unfunded liability - is enormous; it is 1.4 times U.S. gross domestic product and 34 times annual Social Security taxes.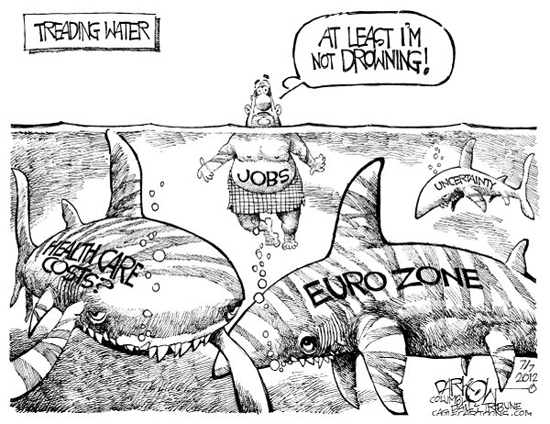 7. China data doubts
Chinese economic growth is slowing according to data from the official Chinese statistics agency. But China-watchers are sceptical - they think things are slowing even faster. The FT has the story:
Doubts about Chinese data have a fine pedigree. Li Keqiang, who is widely expected to succeed Wen Jiabao later this year as premier, confided to US officials in 2007 that gross domestic product was "man made" and "for reference only", according to a diplomatic cable published by WikiLeaks.

Mr Li said it was much more useful to focus on three alternative indicators: electricity consumption, rail cargo volumes and bank lending.

That advice has come back to haunt the government because electricity production has been unusually weak this year. Electricity output growth was flat in June, whereas industrial production – which accounts for about 40 per cent of GDP and usually correlates quite well to electricity – was up 9.5 per cent.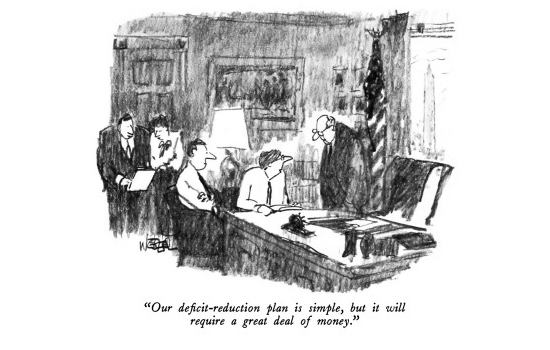 8. Sustainable oil?
The big growth in oil extracted from shale rock means the US will not need to import any crude within two decades, the former boss of BP has said according to the BBC. Lord Browne told a conference in Oxford, England, that the US would be "completely independent of imported oil, probably by 2030". He also said the amount of shale gas in the US was "effectively infinite". He said that the development of shale oil and gas was "quite extraordinary", and that the world was now entering the "latest age of primary energy".
Browne's message was probably not what the organisers really wanted him to say. It was an academic gathering of leaders promoting the message of scarcity - trying to ration "natural resources that are finite". Bill Clinton was the keynote draw. I bet they don't invite Browne back.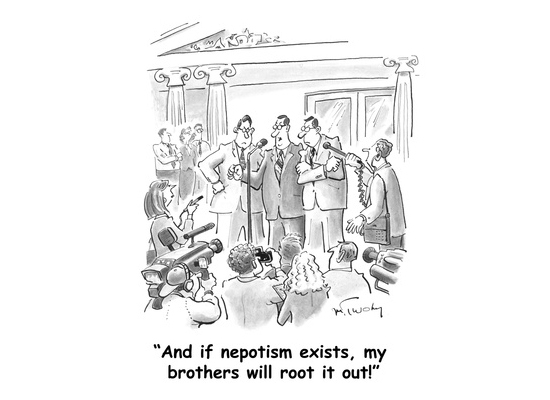 9. Phew!
The international dairy industry is in a mess - strikes, droughts, subsidies, 'insurance', and predatory supermarket buying policies are all buffeting the industry so hard, many farmers are in despair in most countries. But not in New Zealand, for some reason. Well, actually it could be "for good reason". Willy Leferink has some useful observations. Gird yourself for an envy attack.
10. Milton Friedman
It will soon be the 100th anniversary of Milton Friedman's birth. He effectively established the 'Chicago School' of economics, which had a huge influence in breaking down national barriers to commerce. Some say that effort has gone too far; some are continuing the work. But the one thing Friedman knew was that we need to constrian capitalists with rules and morals - it's not market capitalism when monopolies and oligopolies rise. It's a bit long for this format, but here is Milton Friedman at his most persuasive.