Bernard Hickey highlights the major unsettling choices we will need to make soon on healthcare because we will be unable to afford our current system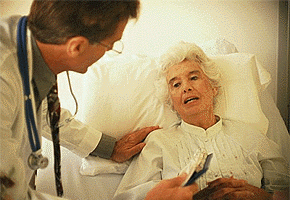 By Bernard Hickey
What would our health system look like in 2060 if we change none of the entitlements or the way it's paid for?
Would we still be able to afford the current system where any sick resident who needs to go to a hospital can go for free?
Would we still be able to subsidise doctor's visits, vaccinations and prescription drugs?
Would we increase taxes to keep the existing services?
Or would we limit the availability of the less 'discretionary' healthcare to most people and encourage people to take out insurance?
Those are the questions raised by a disturbing new set of forecasts emerging from our economic and government policy makers at a series of seminars being held in Wellington by the Treasury and Victoria University's to debate New Zealand's long term fiscal outlook.
An independent panel is examining Treasury's Long Term Fiscal Model and has rerun the outlook, given the lowering of New Zealand's economic growth potential after the Global Financial Crisis and an ageing population.
The results are unsettling.
With the current settings for taxes and government spending, the ageing of our population and the higher pension and healthcare costs that generates would more than triple the budget deficit to 11.8% of GDP by 2060 and blow out public debt to 170% of GDP from around 14% in 2010. Greek public debt is currently 165% of GDP.
Doing nothing is not an option. It's clear now that economic growth will not solve the problem.
Demographic twist
The scale of the deleveraging now sweeping the developed world and the effects of ageing populations are pressing down on growth rates. We face decades rather than years of slow growth.
The main drivers are rising pension costs and rising healthcare costs as the percentage of the working age population over 65% almost doubles to over 30% by 2060.
The real surge in the number of retired people happens over the next 30 years as the Baby boomers born between 1946 and 1964 retire and age. By 2060 there will be four pensioners for every 9 younger adults.
The taxes of from just two taxpayers will have to pay for the pension and health care costs of one pensioner.
Rising costs compound rising demand
We are belatedly having the debate about the pension costs, thanks to the promptings of Retirement Commissioner Diana Crossan. But we have yet to have one about healthcare, partly because health has been bulldozed off the current political agenda by a truckload of money to cut surgery waiting lists.
Healthcare costs are projected to rise from 6.9% of GDP in 2010 to 11.1% of GDP in 2060. Pension costs are forecast to almost double to 8% of GDP.
Once costs for other beneficiaries and interest costs are paid, there would be no money left for Education, Police, the Defence Force or the Justice System.
That's assuming voters were still in control of their government and could make those choices. More likely, someone from the IMF or the Australian owned banking system would be directing cuts across the board, along with tax increases.
Tough choices
So what choices are today's voters going to make to ensure that doesn't happen? Will they choose means testing of public health? Will they choose to increase tax rates to avoid a blowout in the deficit? Or will they choose to accelerate the budget 'car' into the brick wall by just running up big deficits and debt in the hope that growth will solve all the problems?
Should we invest even more in primary health care now to avoid the high secondary health care costs later?
Should our health system embark on a massive efficiency drive, possibly involving offshore or private outsourcing of facilities and services, to try to cope with the looming storm?
We're certainly not having the debate at the moment.
All of these questions are deeply uncomfortable ones for politicians to address, let alone voters.
But they cannot be ignored for long.
-----------------------------------------------------------------
This opinion piece first appeared in the Herald on Sunday. It is used here with permission.