Here's my Top 10 links from around the Internet at 10:00 am today in association with NZ Mint.
Bernard will be back with his version tomorrow.
As always, we welcome your additions in the comments below or via email to bernard.hickey@interest.co.nz.
See all previous Top 10s here.
 

1. The next EU domino
German Finance Minister Wolfgang Schaeuble has asked a panel of advisers to look into reform proposals for France, concerned that weakness in the euro zone's second largest economy could come back to haunt Germany and the broader currency bloc.
"The biggest problem at the moment in the euro zone is no longer Greece, Spain or Italy, instead it is France, because it has not undertaken anything in order to truly re-establish its competitiveness, and is even heading in the opposite direction," Feld said on Wednesday.

"France needs labor market reforms, it is the country among euro zone countries that works the least each year, so how do you expect any results from that? Things won't work unless more efforts are made."

France and Germany have been at the core of efforts to stop the euro zone crisis spreading from the periphery to the larger economies.

While many have accepted twice bailed-out Greece is a special case, German officials say in private that they are concerned trouble in Spain and Italy could spill over to France unless Hollande takes bold steps.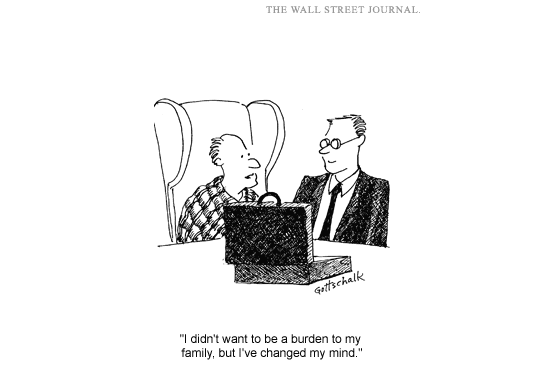 2. Why not both?
Matt Nolan (of Infometrics) at TVHE takes issue with Gareth Morgan's housing analysis. He thinks he is being one-eyed.
If what Gareth said was the whole story we would be experiencing overbuilding!

The key point against supply side issues will be the fact that rental growth hasn't gotten scary at any point – is there are "too few" houses, then we should really see the cost of housing services/rent pick up.  This suggests to me that any perceived demand side issues are also important, and should be taken into consideration.

The Productivity Commission spent a long time getting together facts and figures in order to make its case for why the supply issues were dominant. And they also made note of perceived "misallocation" issues and the such stemming from the demand side.  Gareth's decision to just out of hand dismiss what they are saying and state that the answer is "obvious" is a touch grating.  I don't think the Productivity Commission (or myself for that matter) would disagree with the points he raised … as they aren't mutually exclusive – I'd say I just weight them less severely than he is because I am willing to accept that there are supply side issues which are behind part of the price lift.  And I think this is the reason the supply issues are being attacked … just to increase the "weight" people place on the demand side.  I'm not sure I agree with this.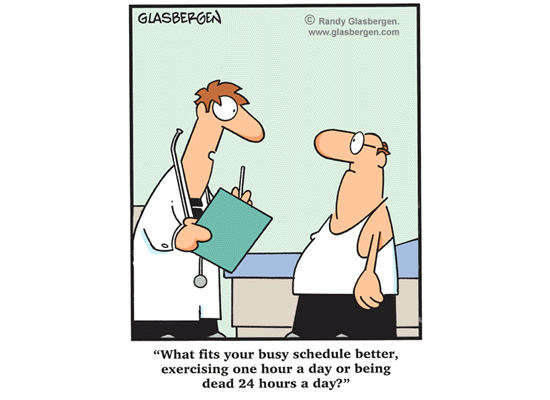 3. Bigger than Texas
China is looking ahead and is worried about how it will feed itself. Its food security is under threat as its agriculture faces growing land, water and labour shortages over the next decade, the country's agriculture minister said on Friday. It's solution? - large scale mechanised farming.
"The next five to 10 years are a key period for the development of China's agriculture sector - with production factors like land, water and labour getting tighter," said Han Changfu at a session of the ruling Communist Party congress in Beijing.

"Agricultural production is facing greater risks - natural risks, market risks, security risks - and it is entering a period of high investment, high costs and high prices."

Han said China continued to expect bumper harvests this year despite a global decline in agricultural production. Soaring food demand from an increasingly prosperous population has piled the pressure on China's pastures, but growing rates of urbanization and the encroachment of industrial projects on precious farmland have also added to the problems.

Han said China would continue to press for the aggregation and mechanization of the farms in order to stave off the problems caused by decreasing acreage and the declining rural workforce. "Beijing will breed a new type of agricultural player and develop large-scale mechanized farming," he said.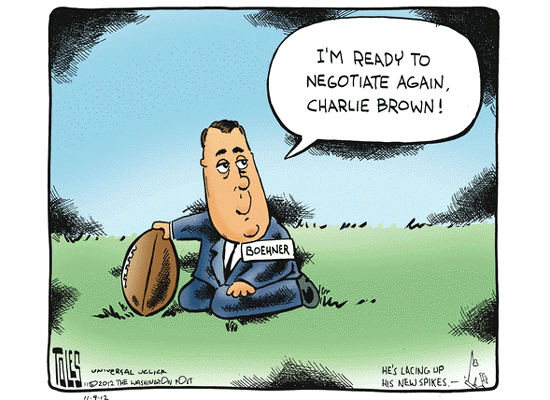 4. We have have to learn the difference between propulsion and weapons
The current Aussie submarine fleet, built at home, has proven to be a disaster and an embarrassment. While their adversaries can stay hidden for months, the Ocker boats can stay down just 2 to 3 days. Now some opposition politicians want to debate converting their sub fleet to nuclear. That will undoubtedly strain AU:NZ relations if we get a Labour/Green government and they get a Coalition goverment. Could be fun.
Top Coalition leaders want to open the debate over the purchase of nuclear submarines to replace the navy's diesel fleet, a huge step up in Australia's military capability in response to China's plan to become a major maritime power in the Pacific Ocean.

Senior Coalition frontbenchers told The Weekend Financial Review that acquiring or leasing Virginia-class nuclear submarines equipped with conventional weapons, such as cruise missiles, would be supported by the Obama Administration.

Purchasing the submarines is not yet Coalition policy but some shadow ministers have discussed the idea with United States officials. Australia's dependence on seaborne trade and China's ambitions make a powerful submarine fleet the most sensible naval strategy, some Coalition leaders believe, and nuclear submarines would be more reliable and lethal than Australia's existing submarines.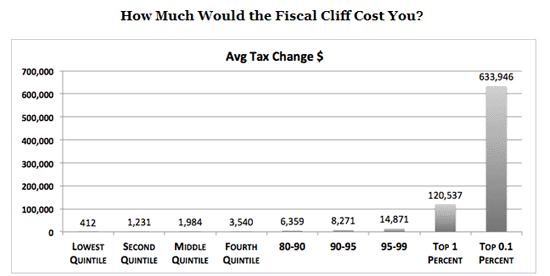 5. 'Let's not make a deal'
Paul Krugman thinks President Obama should listen to Michael Cullen - "We won, you lost - eat that". The lobbyists (including the ones with a bully pulpit) are piling on the pressure already to not compromise. Actually, I have to say, I think I am with Krugman here.
President Obama has to make a decision, almost immediately, about how to deal with continuing Republican obstruction. How far should he go in accommodating the G.O.P.'s demands?

My answer is, not far at all. Mr. Obama should hang tough, declaring himself willing, if necessary, to hold his ground even at the cost of letting his opponents inflict damage on a still-shaky economy. And this is definitely no time to negotiate a "grand bargain" on the budget that snatches defeat from the jaws of victory.

In saying this, I don't mean to minimize the very real economic dangers posed by the so-called fiscal cliff that is looming at the end of this year if the two parties can't reach a deal. Both the Bush-era tax cuts and the Obama administration's payroll tax cut are set to expire, even as automatic spending cuts in defense and elsewhere kick in thanks to the deal struck after the 2011 confrontation over the debt ceiling. And the looming combination of tax increases and spending cuts looks easily large enough to push America back into recession.

Nobody wants to see that happen. Yet it may happen all the same, and Mr. Obama has to be willing to let it happen if necessary.
Krugman's antithesis, Grover Norquist, thinks he has the States covered and the pressure from that quarter will bring 'tax reform' changes to Washington. As you can see in the following chart, spending cuts are relatively light and tax increases are relatively heavy for 2013 - which is why the battles will focus on the tax increase changes.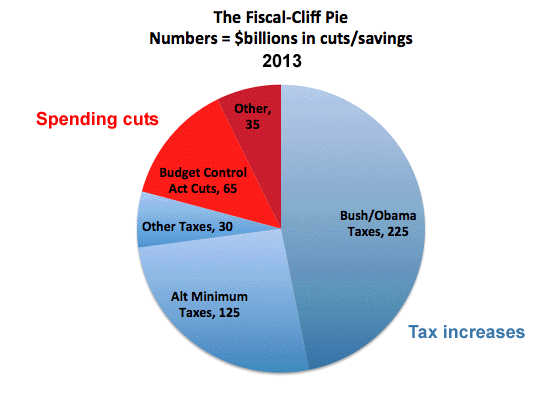 6. Heavy bank lending creates growth surge
The Chinese economy grew faster than expected last month even as inflation slowed, official statistics showed on Friday, as the government continued heavy lending through its state-owned banks to rekindle growth. More from the NY Times:
The latest data, including industrial production, retail sales, fixed-asset investment and electricity generation, were stronger than most economists had anticipated. They presented a consistent picture of an economy that is starting to show real growth again after a very weak spring and summer.

"It has become increasingly clear that the Chinese economy is now moving in a better direction," Zhou Xiaochuan, the governor of the People's Bank of China, the central bank, said at a news conference Thursday, before the October figures were publicly released.

Bank economists increasingly agree. "October's growth data delivered pleasant upside surprises across the board, providing fresh evidence that the economy has indeed bottomed out thanks to the filtering through of Beijing's policy easing," Sun Junwei, a China economist at HSBC, wrote in a research report Friday afternoon.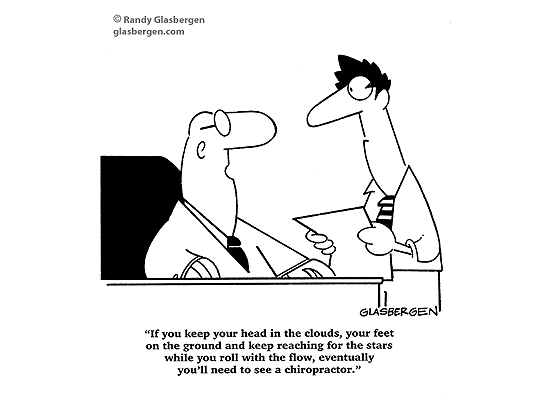 7. "To tell you the truth, I'm done."
Apopos of nothing related to interest rates, I need to report my favourite author has quit. I reckon I have read every word Philip Roth wrote, and he wrote a huge amount. I love his energy, still firing into his 70s. I have been priviledged to read such writing talent. In my view, nothing compares (although John Updike came close often).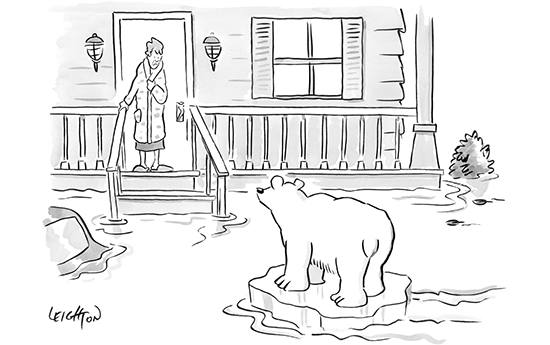 8. Debt jubilee momentum
A group of campaigners linked to the Occupy Wall Street movement is buying-up distressed loans for pennies in the pound and cancelling them to "liberate debtors at random".
The Rolling Jubilee project is seeking donations to help it buy-up distressed debts, including student loans and outstanding medical bills, and then wipe the slate clean by writing them off.

Individuals or companies can buy distressed debt from lenders at knock-down prices if it the borrower is in default or behind with payments and are then free to do with it as they see fit, including cancelling it free of charge.

As a test run the group spent $500 on distressed debt, buying $14,000 worth of outstanding loans and pardoning the debtors. They are now looking to expand their experiment nationwide and are asking people to donate money to the cause.

David Rees, one of the organisers behind the project: "This is a simple, powerful way to help folks in need - to free them from heavy debt loads so they can focus on being productive, happy and healthy.

"Now, after many consultations with attorneys, the IRS, and our moles in the debt-brokerage world, we are ready to take the Rolling Jubilee program live and nationwide, buying debt in communities that have been struggling during the recession."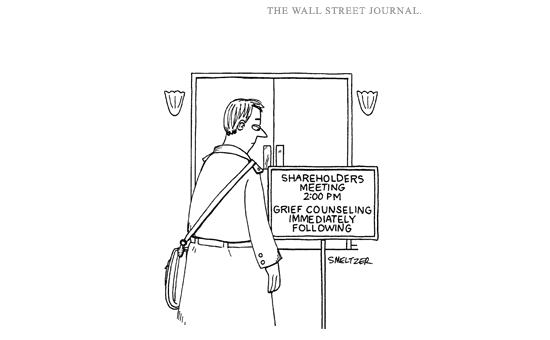 9. Swiss bank secrecy 'dead'
The head of UBS has broken a taboo in Swiss financial circles by declaring that traditional banking secrecy in Switzerland is dead.
"I have said for a long time that banking secrecy, as we knew it ten years ago, is over," said Sergio Ermotti, CEO of the country's largest bank a day after announcing 10,000 job cuts.

Ermotti made the comments in an interview with the Zurich-based newspaper Tages Anzeiger, published online on Wednesday, in which he predicted that 20,000 jobs would be lost in Switzerland's banking sector.

The Swiss financial industry has for too long defended banking secrecy "against all odds," he said, adding that it needs to be adjusted with a "new strategy". The industry "must first be downsized before we can talk about growth again".

UBS has paid a heavy price for its involvement with tax evasion by American clients made possible through Swiss privacy laws that provided cover for banker-client confidentiality. After former employee Bradley Birkenfeld blew the whistle on the bank's practices, it was forced in 2009 to pay American authorities $780 million to avoid prosecution for criminally aiding tax avoidance. In addition, UBS agreed to give the names of 5,000 US clients with offshore accounts.

Ermotti took over as CEO last year and was not employed at the bank when the tax evasion affair blew up.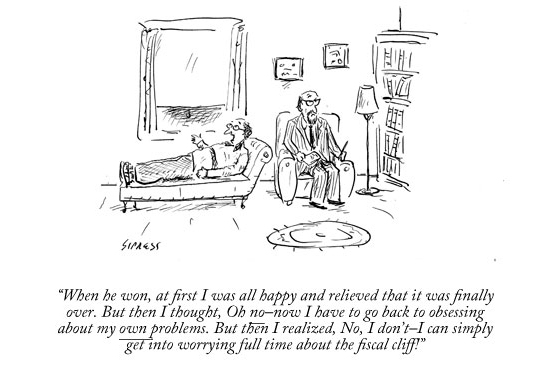 10. Election results
A tale of two countries. And this link is worth a look, here »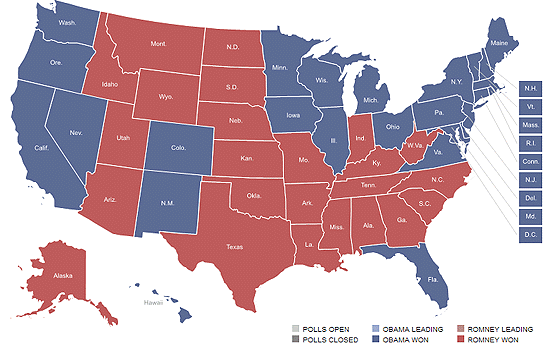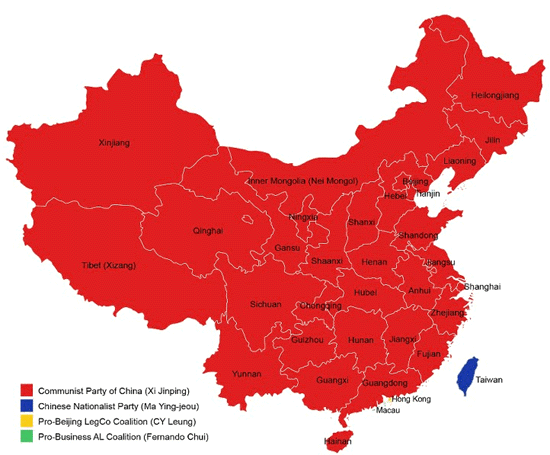 11. Bonus I
12. Bonus II
If you love Jon Stewart (Jonathan Stuart Leibowitz) you will find this a fascinating bio. By Bloomberg TV. (I found I could not pause or stop it on my browser, so you may have to watch the whole 25 mins. Or kill that browser. But it is well worth the watch, despite that SMH dodgy treatment.)