Here's my Top 10 links from around the Internet at 10:00 am today in association with NZ Mint.
Bernard is on his summer break and will be back in late January 2013, probably from Wellington.
As always, we welcome your additions in the comments below or via email to david.chaston@interest.co.nz.
See all previous Top 10s here.

1. The man who occupied the Fed 
I admit, until the last Fed statement, I had no idea the US central bank was operating on a strict "unemployment + inflation" mandate. I suspect few others did too. It is the work Charles Evans, who seems to have won over all the FOMC members bar one (Jeffrey Lacker). Remarkably, Evans is only an alternate member of the FOMC. Matthew O'Brien has the story.
Some revolutionaries wear Guy Fawkes masks and talk about the 1 percent, and some revolutionaries wear suits and talk about policy thresholds. Chicago Fed president Charles Evans is one of the latter.

A year ago Evans was the rare dovish dissenter at the Fed. He didn't think it was taking the unemployment half of its dual mandate seriously enough, so he proposed a new, eponymous rule for it to do better. He certainly wasn't the first Fed president to have his own ideas about monetary policy, but a funny thing happened on his way to heterodoxy - his ideas quickly became the consensus.

Now, just a year later, the Fed has fully embraced the so-called Evans rule by linking interest rates to the unemployment rate. Ain't no revolution like a monetary policy revolution.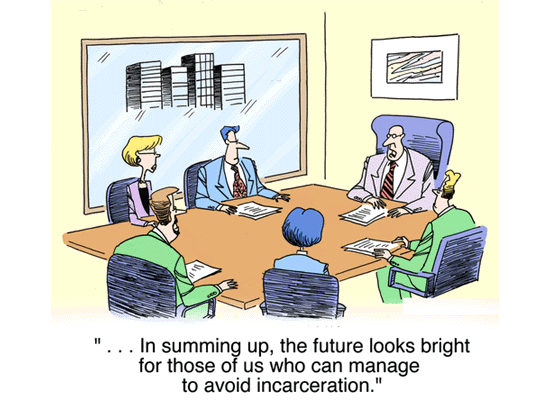 2. Too big to jail
The British agree - some banks are just too big to prosecute. We all need a Haldane limit, urgently. Or the British need a new regulator.
The largest banks have become too big to prosecute because of the impact criminal charges would have on confidence in them, Britain's most senior bank regulator has admitted. In a variant of the "too big to fail" problem, Andrew Bailey, chief executive designate of the Prudential Regulation Authority, said bringing a legal action against a major financial institution raised "very difficult questions".

Mr Bailey told The Daily Telegraph that some banks had grown too large to prosecute. "It would be a very destabilising issue. It's another version of too important to fail," he said, "Because of the confidence issue with banks, a major criminal indictment, which we haven't seen and I'm not saying we are going to see ... this is not an ordinary criminal indictment," he said.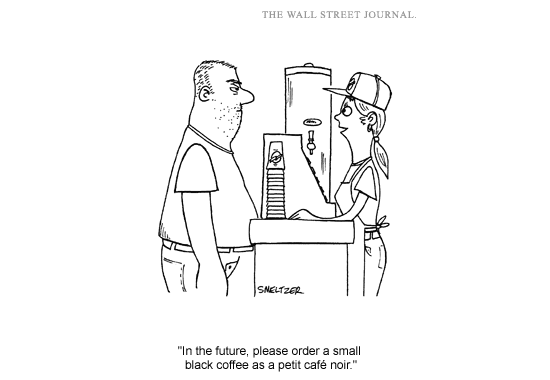 3. Countdown
The terrible Connecticut shooting has pushed the fiscal cliff negotiations to the background, but did you realise that the US debt ceiling will probably be breached first? Apparently before the end of December. Then the creative accounting begins. Sometime in February or March the game will be up, if no 'solution' is found.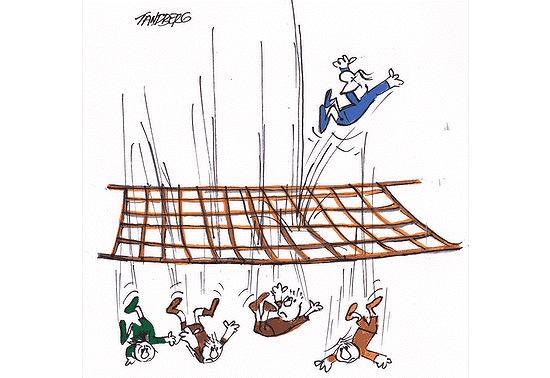 4. Why Politics is now more important than Economics
Here's Chrystia Freeland at Reuters explaining why businesses need to be consulting political scientists rather than economists.
Here are seven reasons that in the coming year politics will matter as much as economic projections for anyone running a business:

•Europe: This is the prime example of how, as Mr. Roubini puts it, the developed markets are "submerging," or reverting to an emerging-markets-style world in which politics drives almost everything. Mr. Bremmer calls it "Europe's existential moment," and that is ultimately a matter for politicians.

•China: The world's dominant emerging market, and maybe before too long its dominant economy full stop, also happens to be a communist state in which politics explicitly steers all business and economic decisions.

•The United States: In Toronto, there was a lot of discussion of the fiscal cliff and how it has politicized the U.S. economic outlook — one of the American visitors, a leading financier, devoted most of his presentation on the U.S. economy to the politics of the Beltway.

•The Global Balance of Power: As Mr. Bremmer put it, "We are living in a time of geopolitical creative destruction. Geopolitics are suddenly in play in a way that for the last half-century they haven't been." We are moving from the brief, post-Cold War Pax Americana to a new age of Metternich, and the economic implications are vast, fast changing and hard to figure out.

•The Old Economic Tools Don't Work Anymore: This was the argument of another smart and influential American speaker in Toronto. He believes the world economy operates in 60-year cycles, and that we are entering a new one, which is why the old rules no longer apply. Mr. Roubini makes a similar point. He argues that the familiar macroeconomic toolkit isn't working anymore. That means we need to create a new one, an inevitably political process.

•Return of the Regulators: A dominant theme — or, more accurately, lament — in Toronto was that financial regulation is back. That is true — although perhaps both less than the bankers fear and than liberals would like — and it is another reason politics matters.

•Inequality: Income inequality is rising in most of the world and is being talked about everywhere, from China to Europe to the United States.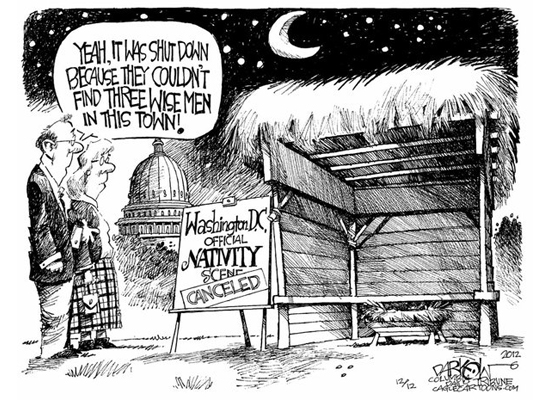 5. 'Think like a Norwegian economist'
Fracking isn't just going to change the energy business; it could change every business. And that's pretty scary says Adam Davidson in the NY Times.
Many economists say that fracking will soon fundamentally shift global economic logic to uniquely benefit the United States. Ed Morse, an influential energy analyst at Citigroup, argues that the natural-gas industry will bring around three million new jobs to the United States by the end of this decade. He also expects that fracking will add up to 3 percent to our G.D.P. and trillions in additional tax revenue. Along the way, it will turn around perennial stragglers, like steel and manufacturing. For millions of workers, there could not be any better news.

It doesn't necessarily have to end badly. In the late 1960s, Norway's economy was immediately transformed when it discovered massive crude deposits off its North Sea shores. Back then, Farouk al-Kasim, an Iraqi-born Norwegian petroleum engineer, warned that all that sudden easy money could create "so much pressure that it will completely overwhelm environmental concerns; the force can undermine moral, ethical barriers." The money available to the industry and government was so ample, he told me recently, that people soon began to say, "I don't care, I'm getting rich, to hell with everybody else."

Norway avoided the curse, and America will, too, Kasim said, because it has a huge, diverse economy. Still, as oil-rich states have shown, it's possible for even a relatively small extractive industry to cause severe damage. In fact, the best thing that any U.S. environmentalist can do is to start thinking like an economist - particularly a Norwegian one.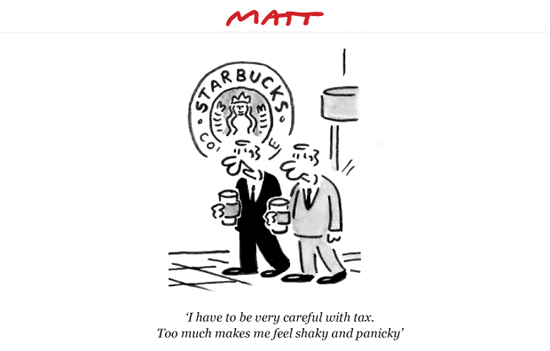 6. Bailing out corruption
Greece is in trouble - no news there. The country is about to receive €50 bln in EU assistance to avoid a debt collapse. But here's probably what is irking the Germans so much. It's public accounts currently have €50 bln in unpaid taxes, if they would only collect it. It's economy may be shrinking, but in 2011 it had GDP of US$294 bln.
Now the EU tax chief has said that just by clamping down on the black economy, they could raise 5% of GDP in additional taxes. 5% of US$300 bln is US$15 bln, or €20 bln per year. And that is before doing essential tax reforms. It is the Greek people who are their own worst enemy. Hard to feel sorry for a society where 25% of transactions are in the 'shadow economy'. I think I would have been tougher than Merkel.
Experts estimate that a shadow economy lying outside Greece's tax system amounted to more than a quarter of annual output in 2011, the highest level in the European Union. It is common in the country for small business owners to under-report sales and pay lower value-added tax. The self-employed such as plumbers and electricians often get paid in cash, avoiding receipts.

"According to our estimates at the Commission, out of the 53 billion euros in (overdue) taxes owed to the Greek state, 15 to 20 percent could be collected," EU tax commissioner Algirdas Semeta told newspaper Kathimerini in an interview. He said the country's tax system needed an overhaul with simple and easily applicable rules.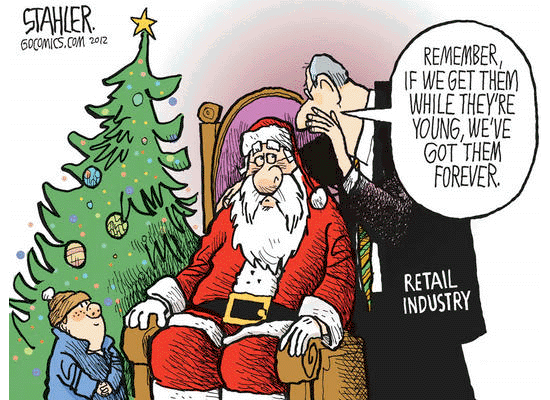 7. "Hold more capital"
The US Federal Reserve is proposing to bring foreign banks with large US operations under their regulatory oversight - pretty much along the lines of how the RBNZ did it with Westpac in New Zealand. It will make them operate under a local "intermediate" holding company. The proposed US$50 billion assets rule will catch a lot of them. It will capture banks like Barclays, HSBC and Deutsche Bank.
Seems fair enough to me especially as these banks "utilised" the Fed's discount window when things were tough. I suspect the Fed will be tougher on them than their home regulators are. I am also surprised to learn that US regulation does not apply to them presently.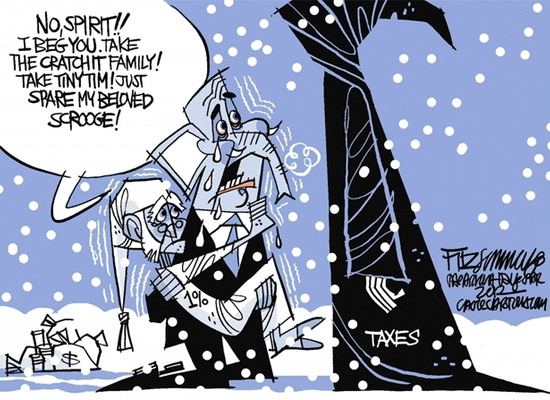 8. Are longer dated, higher yielding bonds better?
As regular readers will know, we have comprehensive NZ bond market details on this site. There are very few NZ bonds on offer with maturities beyond 2020 and those that are offer modest yields. So the options are to look offshore. The NY Times has some stuff to think about - especially if you believe the future will not be as bad as commonly predicted.
The US Fed last week gave the first hint of what would cause it to allow interest rates to rise. It promised to maintain low rates until the US unemployment rate - at 7.7 percent last month - falls to 6.5 percent, so long as inflation also remained quiet. Fed officials do not think that will happen until late 2015, but they could be overly pessimistic. A year ago, they thought that the rate would not get as low as it is now until 2014. The prolonged low level of interest rates — both short-term rates that are administered by the Fed and longer-term rates that are more subject to market forces - has caused many investors to search for yield by purchasing longer-term bonds. For a bond market investor now, the choice is to stick to shorter-term bonds, and get very low yields, or to move to longer-term ones that pay higher interest rates but that could lose market value if the interest rate offered on new bonds rose.
One startling fact jumps out from the graphic with this story - the amount of bond issuance going on in China.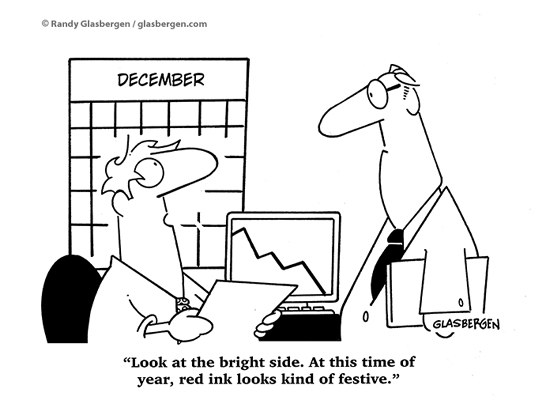 9. France still on the wrong track
Brigitte Granville thinks France is in a "death rattle' - a very strong opinion. But France has chosen the course of deficit spending plus high taxes on employment. It is a recipe for disaster, she thinks. Germany must be worried.
Far from signifying a pro-business shift, Hollande's government's response ... reflects the French elite's enduring interventionist mentality. Instead of implementing deep and permanent cuts in payroll taxes on businesses, the government will give companies a €20 billion income-tax credit over the next two years. And, with companies required to apply the rebated cash to investment and job creation, the government has portrayed the measure as a cut in taxes on labor that will boost employment.

But a temporary tax break cannot change incentives. Furthermore, companies will not receive the cash until 2014-2015, owing to the complexity of France's tax administration. And, when they do get it, the state cannot possibly know that reinvesting in the same enterprise will be more beneficial than, say, paying out dividends that shareholders could then use to finance a new venture.

Once again, French lawmakers are acting on the conviction that they know better than market participants. Apart from promises to reduce employment regulation, all of the new measures boil down to officials directing state money and subsidies to companies and projects of their choosing. So the death rattle of the French economic model continues. What remains to be seen is how the end will come. And, whether it comes in the form of a capital strike by foreign bondholders, or of domestic labor strikes and wider social and political unrest, France's leaders remain entirely unprepared for the inevitable.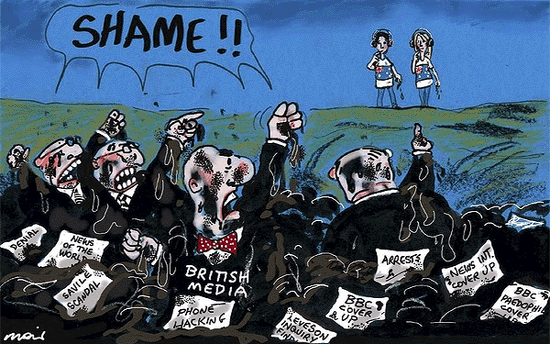 10. Certainty: the enemy of science, the reason for politics
Believe those who are seeking the truth. Doubt those who find it. Andre Gide